Goodbye Mr. Carson!
This article belongs to In Search of Laughs! column.
In World War Two, a
Dear John
letter meant someone was getting kissed off. This is not that kind of letter, but it is a
Dear John
letter, and someone is getting kissed off. Other than that, it's not
that kind of letter. Today, when I woke up, I
heard
Johnny Carson had
died. The Golden Age of Comedy has definitely ended! Mr. Carson
produced in, and starred on The Tonight Show. That meant Johnny was his
own boss. He didn't have to worry
about
the small stuff. But, he did.
As an entire generation of comic actor types got older, Carson made
them relevant
again
in the seventies and eighties. Don Rickles, Buddy
Hackett, Charles Grodin, and many more got career extensions from
breaking up Johnny at his desk. Rodney Dangerfield got
another
chance
on The Tonight Show, which he played to the hilt.
When
The Tonight Show moved to the west coast, it was like a golden
spotlight had suddenly lit up the staircase used by stand up comedians.
Standing at the top of that staircase was Johnny Carson. And he was
helping young comics, defining, where none had existed before, a
methodology for them to follow his footsteps. It was the most gracious
thing ever done in TV, and stand up comedy history. Carson defined and
knighted his own stylish Band of Brothers. Dave Letterman, Jay Leno,
Steve Martin, Billy Crystal, Jerry Seinfeld, Arsenio Hall, David
Brenner, and many more of his chosen, sat at King Carson's Round Table.
It was heady stuff!
As the second or third comedy wave broke on
the west coast beaches, bringing various flotsams into the L.A. stand
up scene, I washed ashore. On my
first
day, I landed a job at The World
Famous Comedy Store. Then I took
three
buses to get to Burbank for a
taping of the Tonight show! I made the acquaintance of a marvelous
young lady, also waiting in line. It happened to be the night Johnny
did the infamous Rhinestone Cowboy gag, riding a three-foot tall burro!
Wow, hey Johnny, I'm in show biz, too! We waited in her car on the
street, and stalked Mr. Carson, the whole way to his Bellaire home. No
charges
were
filed against us.
A year later, I was a regular at
the Comedy Store. Actually, I was an MC and doorman. But,
after
being
chosen by the owner to host shows, I was there
virtually
every night.
We
were
having
music in the largest of the
three
showrooms that
weekend. Buddy Rich and his Orchestra had pulled a full house in our
Main Room. I bumped into Mr. Carson in the men's room. He didn't
remember me. Trying not to get Mr. Carson wet, I told him I had noticed
that Jeff Altman, a favorite, was now onstage in the smaller Original
Room, and was just
about
to do a
great
Johnny Carson impression. Making
a spraying exit, Johnny led his entourage into the smaller room, just
in time to see Jeff's bit. Altman took a bow as he finished the bit,
but didn't notice Johnnystep to the stage. As the crowd recognized
Carson and began applauding, Jeff
thought
the reaction was for him.
Turning, he sees Johnny and realizes the mistake. They both share the
laugh. Then, Jeff introduces Johnny onstage, hands him the mike, and
exits
right
to me at the back of the room. I told Jeff, he had achieved
the near impossible. Johnny Carson
would
now be, in perpetuity, a
Comedy Store regular.
Five years later, several comics had
hired me to coach them
through
their
first
Tonight Show appearances.
Skip Stephenson, Reverend George Wallace and Argus Hamilton had all
asked me to accompany them backstage. All
three
did extremely well.
Although Mr. Carson said HI, he didn't seem to place me. Just four days
later, I was sweeping the sidewalk in front, prior to opening The
Comedy Store. A fancy green Mercedes pulled up in front of me and, Lo
and Behold, Johnny Carson got out! And he
wanted
to talk to ME.
Evidently, he did remember me, because he
asked
to use our bathroom.
When he came out, He made a point of inviting me to a taping, anytime,
and then drove
right
off.
Three years later, I had been
doing
a
revue show in Reno. I had to exit a 40-yard stage in the dark, and kept
falling into the orchestra pit. I started wearing red shoes, so I could
see my feet. I stopped falling in the orchestra pit. No biggie. When I
got back to
The Comedy Store
two
weeks
later, I was still wearing them.
I was standing around, chatting up the guys when an act didn't show. So
I got to fill in for the ten-minute spot. I probably had the best show
I had ever had in the Original Room. There's nothing like some
shows
on
the road to sharpen your act. When I exited the stage, I flew down the
back steps,
right
into Mr. Carson. I was sputtering apologies, when
Johnny Carson himself, stuck out his hand, and said:
" Nice
set, Lue! I didn't know you even did stand up! Good stuff! And, those
red shoes are wild! Great idea, Lue! Distinctive footwear! " It made
the eighties for me. Johnny Carson like my act. And my Red Shoes! There
is a God!
Mr. Carson influenced more comics than you will ever
know. From Richard Pryor to Robin Williams. And many, many others in
between. He taught us to get our best shots in, while using less than
six minutes. He taught us that the best parts of us, didn't express
profane language. But,
mostly
he taught us that class pays off. He
taught comics to envision
themselves
big, REAL BIG! And calling their
own shots. The trouble is, no comic has ever envisioned himself or
herself as big as Johnny Carson. Not even Johnny! Who could? Really,
when I
heard
that Johnny Carson died, I knew The Golden Age of Comedy
had definitely ended. Now, it's up to his heirs to
start
a new era.
Maybe it has started already. We'll see. But, I'll miss your sincerity
and most of all, your warmth! Thanks! We won't ever forget you.
Goodbye, Mister Carson.
---
more in Cheers
Opus IV: A New Hope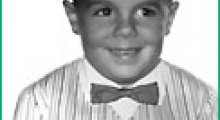 You thought I forgot about you, didnít you? Youíve been sitting in your fancy office reaping the benefits of another well-read cartoon strip. The sales are piling up and the checks from another best-selling compilation of your cartoons are pouring in once again. All this has gone on without a single peep from old Andy Martello. You have been living quite the happy-go-lucky and care-free existence these days, havenít you, Berkeley Breathed?
THE JAE JOURNAL
Hello everyone. Welcome to the journal. This week I want to tell you about a little piece of my vacation. This occurred when we went to see the Price is Right being taped live before our eyes.
Today I found out Iím gay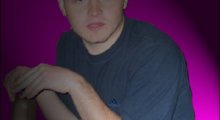 Yesterday I went to a club with some good friends. We had some beers, lots of laughs, talks about my really long nipples and by the end of the night I found out I was gay, as was my friend.
The GRY Riddle
At a friendís house over the weekend, I was presented with a riddle. Normally, I am a fan of riddles and brain teasers. In the age of the internet, a person can send out a fun riddle to all of their friends at once. Over the years, a lot of my friends have felt the need to pass these on to me, usually including the advice to ďWork like you donít need the money, love like youíve never been hurt, and dance like you do when nobodyís watching.Ē The only problem I have with this phrase is that I wouldnít work very hard if I didnít need the money, and people make fun of me every time I dance. Iíve been told that I look like a drunk, spastic stripper looking for her pole and some self-esteem. What can I say? I have really supportive and nonjudgmental friends.
250 Versions of WHAT?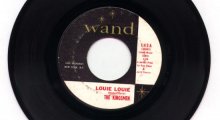 Every man needs a hobby. My wife says all men need to putter. Iíve never given much credence to the hobby as a necessity but I am not without my time-wasters.