What is the best time to send newsletter?

When it comes to email marketing, everyone wants to determine what the best time is for them to send their newsletters out. There have been hundreds of studies and surveys with regard to this and the findings have created reliable datasets. When it comes to email marketing, it is not just the time, you will also have to consider the perfect days for sending out your newsletters. And this is where a marketing automation and
e-mail marketing
platform like GetResponse is going to help you with your campaigns.
Best Time for Sending Email Newsletters
As already mentioned, many studies have been conducted to find the ideal time for sending emails. The varying results from these studies has been combined together to help businesses prioritize their send times. There is no fixed best time for sending emails, but there are different times that carry different amounts of weight-age.
-
10 am:
Late morning is typically the most popular email send time. Studies suggest that 10 am is the 'best' time. 11 am is also considered as a highly productive time.
-
8 pm to Midnight:
Late evening is also a promising time for sending newsletters. Your newsletters are more likely to get opens and clicks between 8 pm and midnight. The reason is simple - people are more likely to check their inbox before going to sleep.
-
2 pm:
People are also likely to check their inbox during break from work in the later part of the day.
-
6 am:
Early in the morning is also considered an excellent time for sending newsletters. People tend to check their inbox before beginning their day.
In fact, instead of targeting is a specific time, it is considered even better to target a specific time zone. The key here is to find and target the time zone that is relevant for most of your audience.

GetResponse provides you with easy-to-use tools to send out time-based messages. You can build optimized email cycles that can be adapted to your target audience' profile. Some of the key features of this marketing automation solution include:
- Advanced timing control
- Send unlimited messages per day
- Easy email cycle management (all you need is basic IT skills)
- You can manage your messages with simple drag-and-drop interface
- Make instant message edits
Best Days for Sending Newsletters

As already mentioned, it is not just the best time of the day that matters. You will also have to find the most productive days. Studies make the following suggestions:
-
Tuesdays:
Studies show that Tuesdays are the 'best' days for sending newsletters.
-
Thursdays:
If you send out two newsletters per week, Thursdays are regarded as the second best days.
GetResponse has an advanced algorithm that allows you to select the day-of-the-week for sending out your emails.
Another advantage of using this marketing automation software is its AutoResponders feature. This tool allows you to put your email communications on autopilot, sending out messages at the most productive time. It allows you to initiate and continue with valuable communication with your subscribers from the time they sign-up.

AutoResponders can also be scheduled to automatically develop custom programs to match your subscriber's interests and needs.
Optimized Message Delivery
With optimized message delivery, you will not have to worry about your emails getting buried under other emails. The Perfect Timing feature enables optimized message delivery. Without having to worry about the best time of the day, you can use this tool. It will send out messages to each contact in your email list at a time when they are most active. This means more opens and higher engagement levels.
Those who used the 'Perfect Timing' feature have experienced an average 23% growth in open rates and 20% growth in click rates.
This feature is powered by GetResponse's powerful algorithm that runs real-time analysis of information like newsletter sends, opens, and clicks.
Accurate Prediction & Delivery
Perfect Timing can actually predict the best-possible delivery hour of the day, not just for your business but for each contact in your list. It comes up with this prediction based on historical activity data of each subscriber.
GetResponse can not only predict the ideal time for sending your newsletters, it can also deliver your emails. Subscribers are highly likely to open fresh emails at the top of their mailbox than emails which are sitting under the pile. You can also set the message delivery on autopilot, thus removing human effort. You will not have to worry about finding the best time. Just let this software take care of it, based on the data it has analyzed from billions of emails and hundreds of thousands of clients and millions of subscribers. So when it comes to sending your newsletters at the best time, this
e-mail marketing
tool provides you comprehensive solutions for optimal results.
---
more in Business
10 Smart Things the Most Productive People Do Everyday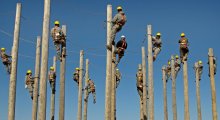 You have probably heard the saying that time is money. It is, especially, true for people who are successful and productive. The most productive people understand that every second is important.
The thing called Estonian e-Residency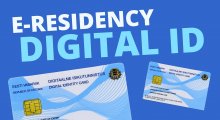 A few years ago the small country Estonia announced that they will be offering e-Residency to everyone in the world, to everyone who wants it. E-residency is sort of a borderless digital society for global citizens.
How technology aids entrepreneurship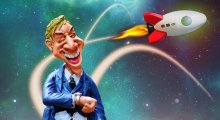 Let's face it, when you're putting in the long hours and hard work required to run your own business, you probably don't want to hear that the entrepreneurs of the past had it tougher. So, let's look at this another way. Y
Why Is Social Media Important to CEOs?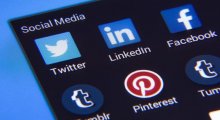 Many people believe CEOs are the people who boss others around while they sit in their luxury offices drinking whisky and, to some extent, they are. However, CEOs are also hardworking individuals who don't get to where they are without being faced with numerous obstacles along the way.
Top Tips For Starting Your Own Business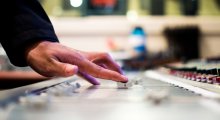 If you are looking to start your own business, there are a million and one things that seem to crop up and many obstacles that need to be overcome.