Trump becomes the kid next door 2.0 after his ego is hit

Trump has always been able to show his true face from the worst possible angle, but before today he hasn't shown us the
shouting bitch on Facebook
side. But nobody should actually be surprised now that this has happened.
Here's his latest tweet:
"To Iranian President Rouhani: NEVER, EVER THREATEN THE UNITED STATES AGAIN OR YOU WILL SUFFER CONSEQUENCES THE LIKES OF WHICH FEW THROUGHOUT HISTORY HAVE EVER SUFFERED BEFORE. WE ARE NO LONGER A COUNTRY THAT WILL STAND FOR YOUR DEMENTED WORDS OF VIOLENCE & DEATH. BE CAUTIOUS!
"
- Donald J. Trump, July 23, 2018
I'm now imagining the orange turning totally red in his face, just a moment before starting to write that, and after hitting his wrist softly in the mirror, breaking it in three places. The wrist, of course.
The latest tweet from the 8-year-old bully with serious issues came after Iranian President Hassan Rouhani had issued a warning, saying that Americans "must understand that war with Iran is the mother of all wars and peace with Iran is the mother of all peace," and that "do not play with the lion's tail, because you will regret it eternally."
While this kind of answer from Orange shouldn't be a surprise to anyone anymore, it's still 2.0 compared to the kid's previous statements. And of course, in all caps.
A former US Air Force intelligence officer Francona commented on Trump's tweet, saying that "We've seen a lot of very bellicose words from Mr. Trump in the past, but this tweet ... I think it takes it to a new level. /.../ This seems to be a little out of character and really a little alarming for many people. This is really dangerous."
---
more in Breaking News
Rep. Steve King does his best to look like a fool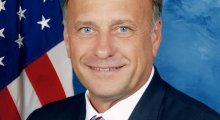 Google CEO Sundar Pichai had to answer a bunch on different questions at a House Judiciary Committee hearing on Tuesday. Among the people questioning him was Rep. Steve King (R-Iowa) who asked Pichai for example why his 7-year-old granddaughter had seen a photo of the congressman with inappropriate language while playing a game on her iPhone.
Japan cyber security minister has never used a computer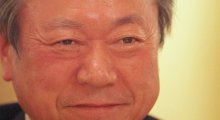 Stranger things have happened, I guess, but based on the latest news, Japan cyber security minister Yoshitaka Sakurada has never used a computer and doesn't even really know what an USB drive is.
Trump fires Sessions for not ending the Russia probe againts him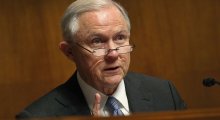 While Trump would probably disagree with everything here, that's exactly what he did. Of course, he would probably say that he didn't fire anyone, but Sessions submitted his resignation letter himself. Which is true, but we all know how things like this are being done. He would also probably say that Session wasn't sent away because of the probe but because he was doing bad job in general. And, of course, he would most definitely lie about his own lies.
British business leaders call for a second Brexit vote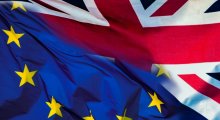 At least 60 British business leaders have signed a letter calling for a second Brexit vote. The letter that was published in the Sunday Times has signatures from James Daunt (Waterstones book store), Mark Selby (Wahaca restaurant).
Guns don't kill people? Yes, they do!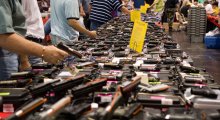 There is a popular saying among people who like guns - guns don't kill people, people do. But that might not be so true after all. According to a recent study, 8300 KIDS end up in the ER each year in the United States due to gun-related injuries.