Trump becomes the kid next door 2.0 after his ego is hit

Trump has always been able to show his true face from the worst possible angle, but before today he hasn't shown us the
shouting bitch on Facebook
side. But nobody should actually be surprised now that this has happened.
Here's his latest tweet:
"To Iranian President Rouhani: NEVER, EVER THREATEN THE UNITED STATES AGAIN OR YOU WILL SUFFER CONSEQUENCES THE LIKES OF WHICH FEW THROUGHOUT HISTORY HAVE EVER SUFFERED BEFORE. WE ARE NO LONGER A COUNTRY THAT WILL STAND FOR YOUR DEMENTED WORDS OF VIOLENCE & DEATH. BE CAUTIOUS!
"
- Donald J. Trump, July 23, 2018
I'm now imagining the orange turning totally red in his face, just a moment before starting to write that, and after hitting his wrist softly in the mirror, breaking it in three places. The wrist, of course.
The latest tweet from the 8-year-old bully with serious issues came after Iranian President Hassan Rouhani had issued a warning, saying that Americans "must understand that war with Iran is the mother of all wars and peace with Iran is the mother of all peace," and that "do not play with the lion's tail, because you will regret it eternally."
While this kind of answer from Orange shouldn't be a surprise to anyone anymore, it's still 2.0 compared to the kid's previous statements. And of course, in all caps.
A former US Air Force intelligence officer Francona commented on Trump's tweet, saying that "We've seen a lot of very bellicose words from Mr. Trump in the past, but this tweet ... I think it takes it to a new level. /.../ This seems to be a little out of character and really a little alarming for many people. This is really dangerous."
---
more in Breaking News
Coca-Cola is looking into weed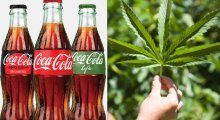 According to a statement from the company, Coca-Cola is considering using the non-psychoactive CBD in some of their beverages.
Woodward vs Trump - is there even a choice?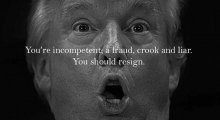 Bob Woodward's book, "Fear: Trump in the White House," that is about the be released September 11, has already started to cause problems for the Trump administration.
California Passes Net Neutrality Bill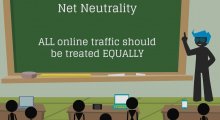 While Net Neutrality laws were repealed on December 14, 2017 in the United States, and took effect on June 11, 2018 (although a U.S. Senate vote to upheld the regulation), California's net neutrality bill has just taken a major victory after the bill, S.B. 822, received a majority of votes in the Senate.
The end of Superdelegates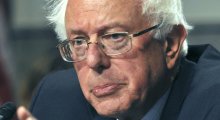 On Saturday a decision was made to significantly reduce the power of superdelegates. The vote at The Democratic National Committee was pushed by Bernie Sanders and DNC Chairman Tom Perez.
A retired Navy admiral asks Trump to revoke his security clearance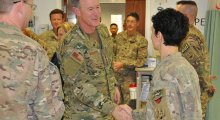 William H. McRaven, a retired Navy admiral, has asked Trump to revoke his security clearance. The admiral who also oversaw the raid back in 2011 that killed Osama bin Laden, asked that in solidarity with former CIA director James Brennan whose security clearance was revoked Wednesday.