When University loses weapons-grade plutonium

It's one of those one of a kind stories. According to news agencies, Idaho State University was fined $8,500 for losing track of a small amount of plutonium 239 (one of the three main isotopes demonstrated usable as fuel in thermal spectrum nuclear reactors).
The sample has been missing since 2003 though, according to statement from University officials, and does not pose any threat to anyone.
Before the sample went missing, the plutonium was used by school for some experiments. The sample that went missing weighed one gram.
It is believed the plutonium was transferred to a licensed disposal facility, but unfortunately there are no records to prove it.
"Unfortunately, because there was a lack of sufficient historical records to demonstrate the disposal pathway employed in 2003, the source in question had to be listed as missing," Dr. Cornelis Van der Schyf, vice president for research at the university, said.
According to a regulatory commission, while the amount of plutonium is too small to make a nuclear bomb, it could be enough for a dirty bomb.
---
more in Breaking News
Trump about Harley-Davidson: If it moves operations overseas, they will be taxed like never before!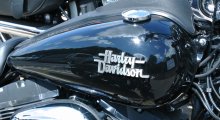 Harley Davidson's CEO Matthew S Levatich announced that the company will be moving part of its operation overseas. Trump's answer is as usually, the one of an eight-year-old bully.
The U.S. and South Korea call off military exercises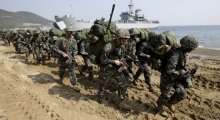 The U.S. and South Korea have indefinitely suspended joint military exercises on the border of North Korea. That's part of the agreement that Trump made in Singapore with the North Korean Leader Kim Jong-un.
Elon Musk to build build high-speed Chicago airport link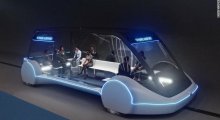 Boring Company, another one of Elon Musk's ventures, is planning to build a high-speed transportation link to the Chicago's airport that will be powered by batteries and gets people to and from the airport three or four times faster (at a speed of up to 150 miles per hour).
Tesla to lay off 3500 workers to eliminate bureaucracy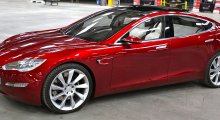 Tesla and Elon Musk have been in the news a lot lately with different stories - from innovation to genius of Musk, from ramblings of Musk to how Tesla can't keep up with their promises. So news about pretty much everything.
When two dictators meet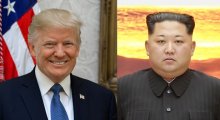 As praised by Fox News, the meeting of two dictators is currently in progress and what do two dictators do when they meet each other? They praise each other with overwhelming compliments.