Kazakhstan to switch from Cyricillic to Latin

Kazakhstan, the country located in central Asia, accounced on Tuesday that they will be changing from Cyrillic script to the Latin-based alphabet. The government as well as the president, Nursultan Nazarbayev, has already signed off on the new alphabet, so now it's just a matter of time. They aim to fully complete the transition by 2025.
The decision is facing vocal criticism from the population. Ethnic Kazakhs make up around two thirds of the population while ethnic Russians around 20%. However, due to long Soviet rule Russian is the language spoken by almost everyone in the
Kazakhstan
. According to 2016 census 94% of the people in the country speak Russian while Kazakh is spoken by 74% of the people.
The move from Cyrillic to Latin is estimated to cost around 218 billion tenge (or $664m). Most of that money (90%) will be spent on various education programs, publication of text books in the new Latin script and so on. Translation of teaching kits and textbooks will begin this year. Teaching pre-school and first grade students the new alphabet will start in 2020.
What this undertaking will actually cost is anyone's guess.
"If this reform is not properly implemented, the risks are high that highly qualified people from the Russian-speaking majority, which includes also ethnic Kazakhs, may want to consider emigration,"Eldar Madumarov, KIMEP University professor, said.
Kazakhstan is not the first country to switch from Cyrillic to Latin. However, other countries did that decades ago. After collapse of the Soviet Union in 1991
Azerbaijan
started the transition, and in 1993
Turkmenistan
.
---
more in Breaking News
Trump about Harley-Davidson: If it moves operations overseas, they will be taxed like never before!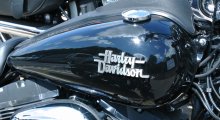 Harley Davidson's CEO Matthew S Levatich announced that the company will be moving part of its operation overseas. Trump's answer is as usually, the one of an eight-year-old bully.
The U.S. and South Korea call off military exercises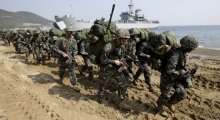 The U.S. and South Korea have indefinitely suspended joint military exercises on the border of North Korea. That's part of the agreement that Trump made in Singapore with the North Korean Leader Kim Jong-un.
Elon Musk to build build high-speed Chicago airport link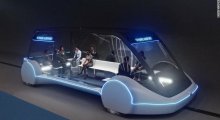 Boring Company, another one of Elon Musk's ventures, is planning to build a high-speed transportation link to the Chicago's airport that will be powered by batteries and gets people to and from the airport three or four times faster (at a speed of up to 150 miles per hour).
Tesla to lay off 3500 workers to eliminate bureaucracy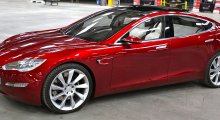 Tesla and Elon Musk have been in the news a lot lately with different stories - from innovation to genius of Musk, from ramblings of Musk to how Tesla can't keep up with their promises. So news about pretty much everything.
When two dictators meet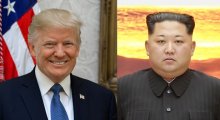 As praised by Fox News, the meeting of two dictators is currently in progress and what do two dictators do when they meet each other? They praise each other with overwhelming compliments.