Kazakhstan to switch from Cyricillic to Latin

Kazakhstan, the country located in central Asia, accounced on Tuesday that they will be changing from Cyrillic script to the Latin-based alphabet. The government as well as the president, Nursultan Nazarbayev, has already signed off on the new alphabet, so now it's just a matter of time. They aim to fully complete the transition by 2025.
The decision is facing vocal criticism from the population. Ethnic Kazakhs make up around two thirds of the population while ethnic Russians around 20%. However, due to long Soviet rule Russian is the language spoken by almost everyone in the
Kazakhstan
. According to 2016 census 94% of the people in the country speak Russian while Kazakh is spoken by 74% of the people.
The move from Cyrillic to Latin is estimated to cost around 218 billion tenge (or $664m). Most of that money (90%) will be spent on various education programs, publication of text books in the new Latin script and so on. Translation of teaching kits and textbooks will begin this year. Teaching pre-school and first grade students the new alphabet will start in 2020.
What this undertaking will actually cost is anyone's guess.
"If this reform is not properly implemented, the risks are high that highly qualified people from the Russian-speaking majority, which includes also ethnic Kazakhs, may want to consider emigration,"Eldar Madumarov, KIMEP University professor, said.
Kazakhstan is not the first country to switch from Cyrillic to Latin. However, other countries did that decades ago. After collapse of the Soviet Union in 1991
Azerbaijan
started the transition, and in 1993
Turkmenistan
.
---
more in Breaking News
Trump as undecisive as ever, after cancelling the date he really wanted to go on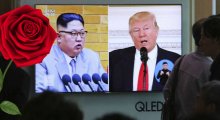 Trump told reporters that the summit on June 12 might still happen, that he's still open to it, AFTER he cancelled it himself. So you asked the girl out but being afraid she would cancel on you, you cancel yourself. And the next day you decide to tell her that yes, I cancelled the date, but if you chase me, I might still be willing to go out with you if you crawl and beg.
Abortions blamed for school shootings? Only in America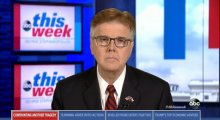 But abortions aren't the only culprits. There's also removal of religion from schools, too many entrances to schools, unarmed teachers, irresponsible gun owners, and violent video games.
Casino stocks rally after the U.S. Supreme Court struck down a federal law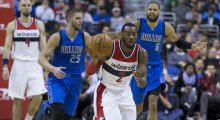 Casino stocks in the US soar after the U.S Supreme Court struck down a law that forbid gambling on individual sporting events. Stocks of a number of different gambling corporations jumped after the ne...
When University loses weapons-grade plutonium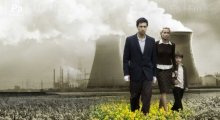 It's one of those one of a kind stories. According to news agencies, Idaho State University was fined $8,500 for losing track of a small amount of plutonium 239.
Mueller says no to Trump's request to answer questions in writing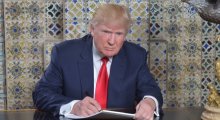 Trump's legal team, together with the new addition to it, former New York Mayor Rudy Giuliani, requested that special counsel Robert Mueller would allow Trump to answer questions from investigators in writing, a request that Mueller's office has rejected (for a good reason).