Kazakhstan to switch from Cyricillic to Latin

Kazakhstan, the country located in central Asia, accounced on Tuesday that they will be changing from Cyrillic script to the Latin-based alphabet. The government as well as the president, Nursultan Nazarbayev, has already signed off on the new alphabet, so now it's just a matter of time. They aim to fully complete the transition by 2025.
The decision is facing vocal criticism from the population. Ethnic Kazakhs make up around two thirds of the population while ethnic Russians around 20%. However, due to long Soviet rule Russian is the language spoken by almost everyone in the
Kazakhstan
. According to 2016 census 94% of the people in the country speak Russian while Kazakh is spoken by 74% of the people.
The move from Cyrillic to Latin is estimated to cost around 218 billion tenge (or $664m). Most of that money (90%) will be spent on various education programs, publication of text books in the new Latin script and so on. Translation of teaching kits and textbooks will begin this year. Teaching pre-school and first grade students the new alphabet will start in 2020.
What this undertaking will actually cost is anyone's guess.
"If this reform is not properly implemented, the risks are high that highly qualified people from the Russian-speaking majority, which includes also ethnic Kazakhs, may want to consider emigration,"Eldar Madumarov, KIMEP University professor, said.
Kazakhstan is not the first country to switch from Cyrillic to Latin. However, other countries did that decades ago. After collapse of the Soviet Union in 1991
Azerbaijan
started the transition, and in 1993
Turkmenistan
.
---
more in Breaking News
Coca-Cola is looking into weed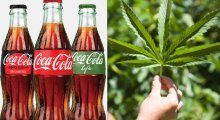 According to a statement from the company, Coca-Cola is considering using the non-psychoactive CBD in some of their beverages.
Woodward vs Trump - is there even a choice?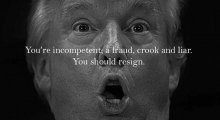 Bob Woodward's book, "Fear: Trump in the White House," that is about the be released September 11, has already started to cause problems for the Trump administration.
California Passes Net Neutrality Bill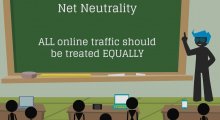 While Net Neutrality laws were repealed on December 14, 2017 in the United States, and took effect on June 11, 2018 (although a U.S. Senate vote to upheld the regulation), California's net neutrality bill has just taken a major victory after the bill, S.B. 822, received a majority of votes in the Senate.
The end of Superdelegates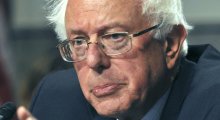 On Saturday a decision was made to significantly reduce the power of superdelegates. The vote at The Democratic National Committee was pushed by Bernie Sanders and DNC Chairman Tom Perez.
A retired Navy admiral asks Trump to revoke his security clearance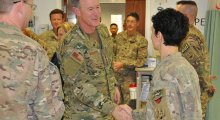 William H. McRaven, a retired Navy admiral, has asked Trump to revoke his security clearance. The admiral who also oversaw the raid back in 2011 that killed Osama bin Laden, asked that in solidarity with former CIA director James Brennan whose security clearance was revoked Wednesday.