Karen McDougal, Trump's playbunny, free to tell her story

The former Playboy Playmate Karen McDougal who allegedly had an affair with Trump but had a contract which did not allow to speak up about the affair, is now free to tell her story after she reached a settlement with AMI (American Media Inc.).
"I am pleased to have reached a settlement with AMI (American Media Inc.) on my own terms, which restores to me the rights to my life story and frees me from this contract that I was misled into signing nearly two years ago. My goal from the beginning was to restore my rights and not to achieve any financial gain, and this settlement does exactly that," her statement sent to CNN said.
According to McDougal she had a 10-month affair with Trump, affair that started just a few months after Melania gave birth to Trump's son, Barron.
However, in August 2016 she signed a contract with AMI, the owner of number of media publications, which in her mind meant that the company signed the contract with her to run her exclusive story about Trump, which then never happened.
The chairman and CEO of AMI, David Pecker, is a friend of Trump.
But now, after signing a 30-page settlement, she's free from any further legal actions should she choose to tell her story. As part of the settlement, McDougal will also be posing for the cover of September 2018 issue of Men's Journal.
---
more in Breaking News
Trump about Harley-Davidson: If it moves operations overseas, they will be taxed like never before!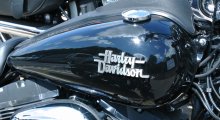 Harley Davidson's CEO Matthew S Levatich announced that the company will be moving part of its operation overseas. Trump's answer is as usually, the one of an eight-year-old bully.
The U.S. and South Korea call off military exercises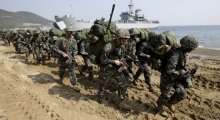 The U.S. and South Korea have indefinitely suspended joint military exercises on the border of North Korea. That's part of the agreement that Trump made in Singapore with the North Korean Leader Kim Jong-un.
Elon Musk to build build high-speed Chicago airport link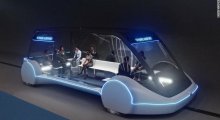 Boring Company, another one of Elon Musk's ventures, is planning to build a high-speed transportation link to the Chicago's airport that will be powered by batteries and gets people to and from the airport three or four times faster (at a speed of up to 150 miles per hour).
Tesla to lay off 3500 workers to eliminate bureaucracy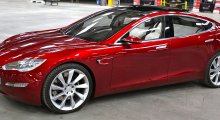 Tesla and Elon Musk have been in the news a lot lately with different stories - from innovation to genius of Musk, from ramblings of Musk to how Tesla can't keep up with their promises. So news about pretty much everything.
When two dictators meet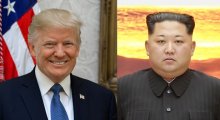 As praised by Fox News, the meeting of two dictators is currently in progress and what do two dictators do when they meet each other? They praise each other with overwhelming compliments.