Karen McDougal, Trump's playbunny, free to tell her story

The former Playboy Playmate Karen McDougal who allegedly had an affair with Trump but had a contract which did not allow to speak up about the affair, is now free to tell her story after she reached a settlement with AMI (American Media Inc.).
"I am pleased to have reached a settlement with AMI (American Media Inc.) on my own terms, which restores to me the rights to my life story and frees me from this contract that I was misled into signing nearly two years ago. My goal from the beginning was to restore my rights and not to achieve any financial gain, and this settlement does exactly that," her statement sent to CNN said.
According to McDougal she had a 10-month affair with Trump, affair that started just a few months after Melania gave birth to Trump's son, Barron.
However, in August 2016 she signed a contract with AMI, the owner of number of media publications, which in her mind meant that the company signed the contract with her to run her exclusive story about Trump, which then never happened.
The chairman and CEO of AMI, David Pecker, is a friend of Trump.
But now, after signing a 30-page settlement, she's free from any further legal actions should she choose to tell her story. As part of the settlement, McDougal will also be posing for the cover of September 2018 issue of Men's Journal.
---
more in Breaking News
Trump as undecisive as ever, after cancelling the date he really wanted to go on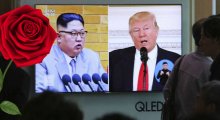 Trump told reporters that the summit on June 12 might still happen, that he's still open to it, AFTER he cancelled it himself. So you asked the girl out but being afraid she would cancel on you, you cancel yourself. And the next day you decide to tell her that yes, I cancelled the date, but if you chase me, I might still be willing to go out with you if you crawl and beg.
Abortions blamed for school shootings? Only in America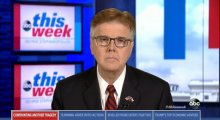 But abortions aren't the only culprits. There's also removal of religion from schools, too many entrances to schools, unarmed teachers, irresponsible gun owners, and violent video games.
Casino stocks rally after the U.S. Supreme Court struck down a federal law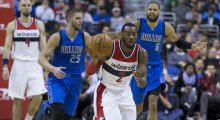 Casino stocks in the US soar after the U.S Supreme Court struck down a law that forbid gambling on individual sporting events. Stocks of a number of different gambling corporations jumped after the ne...
When University loses weapons-grade plutonium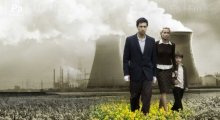 It's one of those one of a kind stories. According to news agencies, Idaho State University was fined $8,500 for losing track of a small amount of plutonium 239.
Mueller says no to Trump's request to answer questions in writing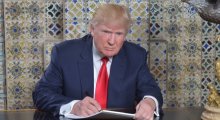 Trump's legal team, together with the new addition to it, former New York Mayor Rudy Giuliani, requested that special counsel Robert Mueller would allow Trump to answer questions from investigators in writing, a request that Mueller's office has rejected (for a good reason).