Karen McDougal, Trump's playbunny, free to tell her story

The former Playboy Playmate Karen McDougal who allegedly had an affair with Trump but had a contract which did not allow to speak up about the affair, is now free to tell her story after she reached a settlement with AMI (American Media Inc.).
"I am pleased to have reached a settlement with AMI (American Media Inc.) on my own terms, which restores to me the rights to my life story and frees me from this contract that I was misled into signing nearly two years ago. My goal from the beginning was to restore my rights and not to achieve any financial gain, and this settlement does exactly that," her statement sent to CNN said.
According to McDougal she had a 10-month affair with Trump, affair that started just a few months after Melania gave birth to Trump's son, Barron.
However, in August 2016 she signed a contract with AMI, the owner of number of media publications, which in her mind meant that the company signed the contract with her to run her exclusive story about Trump, which then never happened.
The chairman and CEO of AMI, David Pecker, is a friend of Trump.
But now, after signing a 30-page settlement, she's free from any further legal actions should she choose to tell her story. As part of the settlement, McDougal will also be posing for the cover of September 2018 issue of Men's Journal.
---
more in Breaking News
Coca-Cola is looking into weed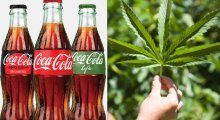 According to a statement from the company, Coca-Cola is considering using the non-psychoactive CBD in some of their beverages.
Woodward vs Trump - is there even a choice?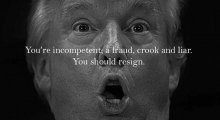 Bob Woodward's book, "Fear: Trump in the White House," that is about the be released September 11, has already started to cause problems for the Trump administration.
California Passes Net Neutrality Bill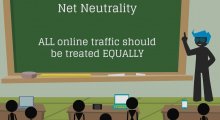 While Net Neutrality laws were repealed on December 14, 2017 in the United States, and took effect on June 11, 2018 (although a U.S. Senate vote to upheld the regulation), California's net neutrality bill has just taken a major victory after the bill, S.B. 822, received a majority of votes in the Senate.
The end of Superdelegates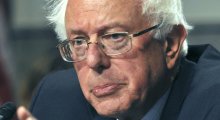 On Saturday a decision was made to significantly reduce the power of superdelegates. The vote at The Democratic National Committee was pushed by Bernie Sanders and DNC Chairman Tom Perez.
A retired Navy admiral asks Trump to revoke his security clearance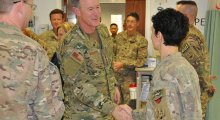 William H. McRaven, a retired Navy admiral, has asked Trump to revoke his security clearance. The admiral who also oversaw the raid back in 2011 that killed Osama bin Laden, asked that in solidarity with former CIA director James Brennan whose security clearance was revoked Wednesday.