Nibiru is on it's way to Earth again, doomsayers say

The end of days has been predicted for decades now, with one of the most famous date behind us being Dec 21, 2012, when Nibiru, or Planet X, was supposed to hit Earth. Why it didn't happen,
you can ask NASA
. Then there were many dates after that when the world was going to end, including Nov 19, 2017, when a rogue planet was supposed to be disrupting Earth's orbit. And yes, the rogue planet was Nibiru again.
And now another date has been set by the doomsayers - April 23, 2018. And yes, it's Nibiru again. Daily Express's source claims that "On April 23, the sun and moon will be in Virgo, as will Jupiter, which represents the Messia. Experts at first dismissed this claim when they discovered this alignment happens every 12 years. However, the conspiracy theories claim another planetary alignment, representing 'the Lion of the tribe of Judah', will make this time the Rapture."
The idea of Nibiru comes from ancient Maya prophecy, prophecy that says a
mysterious planet is on a collision course with Earth
. The mysterious planet called Nibiru, allegedly discovered by Sumerians. Initially the planet was supposed to be on the crash course with earth in May 2003.
Why are some people so eagerly waiting for end of the world is anyone's guess, but there's obviously no truth to the claims whatsoever.
---
more in Breaking News
Drugmakers are stockpiling drugs in preparation for a messy Brexit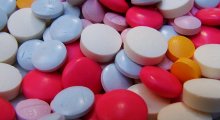 Two drugmakers, Swiss Novartis and French Sanofi, said on Wednesday that they are stockpiling drugs in preparation for a messy Brexit. Meaning for the possibility that Britain leaves EU without a proper Brexit deal.
According to Trump...you need an ID to buy groceries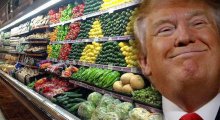 During a rally in Florida Donald Trump said that you need a picture ID card to buy groceries in the United States.
Trump becomes the kid next door 2.0 after his ego is hit
Trump has always been able to show his true face from the worst possible angle, but before today he hasn't shown us the shouting bitch on Facebook side. But nobody should actually be surprised now that this has happened.
Trump about Harley-Davidson: If it moves operations overseas, they will be taxed like never before!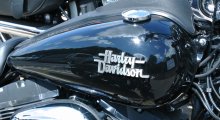 Harley Davidson's CEO Matthew S Levatich announced that the company will be moving part of its operation overseas. Trump's answer is as usually, the one of an eight-year-old bully.
The U.S. and South Korea call off military exercises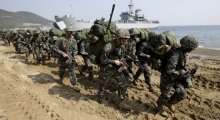 The U.S. and South Korea have indefinitely suspended joint military exercises on the border of North Korea. That's part of the agreement that Trump made in Singapore with the North Korean Leader Kim Jong-un.