Nibiru is on it's way to Earth again, doomsayers say

The end of days has been predicted for decades now, with one of the most famous date behind us being Dec 21, 2012, when Nibiru, or Planet X, was supposed to hit Earth. Why it didn't happen,
you can ask NASA
. Then there were many dates after that when the world was going to end, including Nov 19, 2017, when a rogue planet was supposed to be disrupting Earth's orbit. And yes, the rogue planet was Nibiru again.
And now another date has been set by the doomsayers - April 23, 2018. And yes, it's Nibiru again. Daily Express's source claims that "On April 23, the sun and moon will be in Virgo, as will Jupiter, which represents the Messia. Experts at first dismissed this claim when they discovered this alignment happens every 12 years. However, the conspiracy theories claim another planetary alignment, representing 'the Lion of the tribe of Judah', will make this time the Rapture."
The idea of Nibiru comes from ancient Maya prophecy, prophecy that says a
mysterious planet is on a collision course with Earth
. The mysterious planet called Nibiru, allegedly discovered by Sumerians. Initially the planet was supposed to be on the crash course with earth in May 2003.
Why are some people so eagerly waiting for end of the world is anyone's guess, but there's obviously no truth to the claims whatsoever.
---
more in Breaking News
Coca-Cola is looking into weed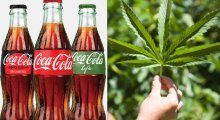 According to a statement from the company, Coca-Cola is considering using the non-psychoactive CBD in some of their beverages.
Woodward vs Trump - is there even a choice?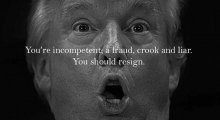 Bob Woodward's book, "Fear: Trump in the White House," that is about the be released September 11, has already started to cause problems for the Trump administration.
California Passes Net Neutrality Bill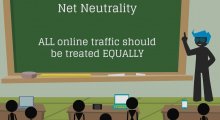 While Net Neutrality laws were repealed on December 14, 2017 in the United States, and took effect on June 11, 2018 (although a U.S. Senate vote to upheld the regulation), California's net neutrality bill has just taken a major victory after the bill, S.B. 822, received a majority of votes in the Senate.
The end of Superdelegates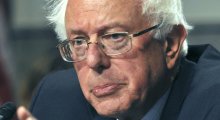 On Saturday a decision was made to significantly reduce the power of superdelegates. The vote at The Democratic National Committee was pushed by Bernie Sanders and DNC Chairman Tom Perez.
A retired Navy admiral asks Trump to revoke his security clearance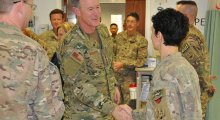 William H. McRaven, a retired Navy admiral, has asked Trump to revoke his security clearance. The admiral who also oversaw the raid back in 2011 that killed Osama bin Laden, asked that in solidarity with former CIA director James Brennan whose security clearance was revoked Wednesday.