French baker fined EUR 3,000 for being open every day

And then there's this. A French baker has been fined EUR 3,000 for being open seven days a week, breaking a local decree banning bakeries from doing that.
CĂ©dric Vaivre runs a small bakery in Lusigny-sur-Barse, France. In Summer 2017 he was open every day to serve tourists. But apparently by doing that he was breaking labour laws.
The baker is refusing to pay the fine, and we can all see why. If a businessman wants to work more, he should be allowed to do that. Even the local mayor is supporting his decision, saying that "There is nothing worse than closed shops when there are tourists."
Over 2600 signatures have been given to support the man. You too can join in by doing it
here
.
He told the labour inspectors that "I only did my job," when meeting with them in December.
Now, let's think about it for a moment. If a business chooses to be closed for three days a week, they it should be allowed to do that. Same applies to when someone wants to keep his business open every day. As long as you don't harass your employees, as long as they are not abused with the working hours, why should anyone have a problem. Weirdly enough, in 2017 more than 120 local businesses were asked if they wanted to maintain the decree and majority said they wanted to keep the rule that forces them to have a day of rest.
---
more in Breaking News
Elon Musk to build build high-speed Chicago airport link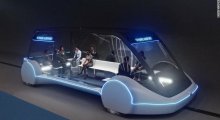 Boring Company, another one of Elon Musk's ventures, is planning to build a high-speed transportation link to the Chicago's airport that will be powered by batteries and gets people to and from the airport three or four times faster (at a speed of up to 150 miles per hour).
Tesla to lay off 3500 workers to eliminate bureaucracy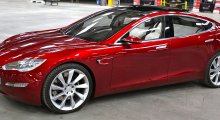 Tesla and Elon Musk have been in the news a lot lately with different stories - from innovation to genius of Musk, from ramblings of Musk to how Tesla can't keep up with their promises. So news about pretty much everything.
When two dictators meet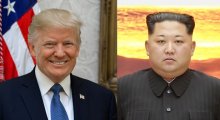 As praised by Fox News, the meeting of two dictators is currently in progress and what do two dictators do when they meet each other? They praise each other with overwhelming compliments.
Trump's Mar-a-Lago trips have cost way more than Mueller investigation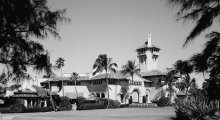 One could say that Trump has been complaining about the investigation into his possible ties with Russia since the beginning of time. And while he can't be (or at least hasn't been) charged with anything specific yet, he's been found to have lied about his connections with Russians so, so many times that my head's about to blow.
In defense of Morgan Freeman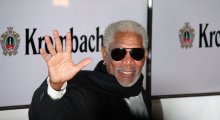 A few days ago CNN published their "exclusive" report about Morgan Freeman's inappropriate behavior. While victims of assault and harassment do deserve to be heard, aren't we getting to the point where we are taking things too far?