French baker fined EUR 3,000 for being open every day

And then there's this. A French baker has been fined EUR 3,000 for being open seven days a week, breaking a local decree banning bakeries from doing that.
CĂ©dric Vaivre runs a small bakery in Lusigny-sur-Barse, France. In Summer 2017 he was open every day to serve tourists. But apparently by doing that he was breaking labour laws.
The baker is refusing to pay the fine, and we can all see why. If a businessman wants to work more, he should be allowed to do that. Even the local mayor is supporting his decision, saying that "There is nothing worse than closed shops when there are tourists."
Over 2600 signatures have been given to support the man. You too can join in by doing it
here
.
He told the labour inspectors that "I only did my job," when meeting with them in December.
Now, let's think about it for a moment. If a business chooses to be closed for three days a week, they it should be allowed to do that. Same applies to when someone wants to keep his business open every day. As long as you don't harass your employees, as long as they are not abused with the working hours, why should anyone have a problem. Weirdly enough, in 2017 more than 120 local businesses were asked if they wanted to maintain the decree and majority said they wanted to keep the rule that forces them to have a day of rest.
---
more in Breaking News
Coca-Cola is looking into weed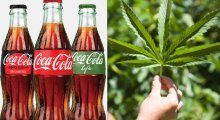 According to a statement from the company, Coca-Cola is considering using the non-psychoactive CBD in some of their beverages.
Woodward vs Trump - is there even a choice?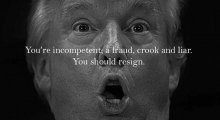 Bob Woodward's book, "Fear: Trump in the White House," that is about the be released September 11, has already started to cause problems for the Trump administration.
California Passes Net Neutrality Bill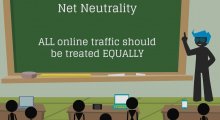 While Net Neutrality laws were repealed on December 14, 2017 in the United States, and took effect on June 11, 2018 (although a U.S. Senate vote to upheld the regulation), California's net neutrality bill has just taken a major victory after the bill, S.B. 822, received a majority of votes in the Senate.
The end of Superdelegates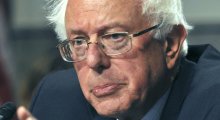 On Saturday a decision was made to significantly reduce the power of superdelegates. The vote at The Democratic National Committee was pushed by Bernie Sanders and DNC Chairman Tom Perez.
A retired Navy admiral asks Trump to revoke his security clearance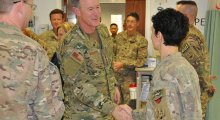 William H. McRaven, a retired Navy admiral, has asked Trump to revoke his security clearance. The admiral who also oversaw the raid back in 2011 that killed Osama bin Laden, asked that in solidarity with former CIA director James Brennan whose security clearance was revoked Wednesday.