French baker fined EUR 3,000 for being open every day

And then there's this. A French baker has been fined EUR 3,000 for being open seven days a week, breaking a local decree banning bakeries from doing that.
CĂ©dric Vaivre runs a small bakery in Lusigny-sur-Barse, France. In Summer 2017 he was open every day to serve tourists. But apparently by doing that he was breaking labour laws.
The baker is refusing to pay the fine, and we can all see why. If a businessman wants to work more, he should be allowed to do that. Even the local mayor is supporting his decision, saying that "There is nothing worse than closed shops when there are tourists."
Over 2600 signatures have been given to support the man. You too can join in by doing it
here
.
He told the labour inspectors that "I only did my job," when meeting with them in December.
Now, let's think about it for a moment. If a business chooses to be closed for three days a week, they it should be allowed to do that. Same applies to when someone wants to keep his business open every day. As long as you don't harass your employees, as long as they are not abused with the working hours, why should anyone have a problem. Weirdly enough, in 2017 more than 120 local businesses were asked if they wanted to maintain the decree and majority said they wanted to keep the rule that forces them to have a day of rest.
---
more in Breaking News
Southwest Airlines Flight 1380 passengers receive $5000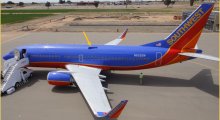 Southwest Airlines Flight 1380 passengers, or at least some of them, have received a check for $5000 after experiencing an engine failure that ended with emergency landing in Philadelphia.
Karen McDougal, Trump's playbunny, free to tell her story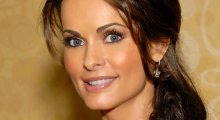 The former Playboy Playmate Karen McDougal who allegedly had an affair with Trump but had a contract which did not allow to speak up about the affair, is now free to tell her story after she reached a settlement with AMI (American Media Inc.).
Nibiru is on it's way to Earth again, doomsayers say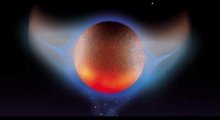 The end of days has been predicted for decades now, with one of the most famous date behind was Dec 21, 2012, when Nibiru, or Planet X, was supposed to hit Earth.
Trump's climate change denying EPA rolls back Obama era car emissions standards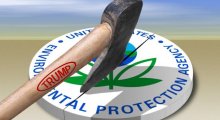 Scott Pruit, the Administrator of Environmental Protection Agency (EPA), announced yesterday that he will be revoking Obama-era car emission standards. Standards set by Obama administration would have required cars and light trucks in the United States to average more than 50 miles per gallon by 2025.
Fake weed, Synthetic cannabinoids, kill two in Illinois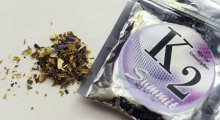 Synthetic cannabinoids have been tied to at least 2 deaths among the 56 cases of severe bleeding in central Illinois. The users of the drug, often also referred to as fake week, K2, or Spice, were hospitalized due to coughing up of blood, bloody nose, blood in urin, and bleeding gums among other symptoms.