French baker fined EUR 3,000 for being open every day

And then there's this. A French baker has been fined EUR 3,000 for being open seven days a week, breaking a local decree banning bakeries from doing that.
CĂ©dric Vaivre runs a small bakery in Lusigny-sur-Barse, France. In Summer 2017 he was open every day to serve tourists. But apparently by doing that he was breaking labour laws.
The baker is refusing to pay the fine, and we can all see why. If a businessman wants to work more, he should be allowed to do that. Even the local mayor is supporting his decision, saying that "There is nothing worse than closed shops when there are tourists."
Over 2600 signatures have been given to support the man. You too can join in by doing it
here
.
He told the labour inspectors that "I only did my job," when meeting with them in December.
Now, let's think about it for a moment. If a business chooses to be closed for three days a week, they it should be allowed to do that. Same applies to when someone wants to keep his business open every day. As long as you don't harass your employees, as long as they are not abused with the working hours, why should anyone have a problem. Weirdly enough, in 2017 more than 120 local businesses were asked if they wanted to maintain the decree and majority said they wanted to keep the rule that forces them to have a day of rest.
---
more in Breaking News
Drugmakers are stockpiling drugs in preparation for a messy Brexit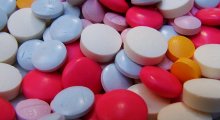 Two drugmakers, Swiss Novartis and French Sanofi, said on Wednesday that they are stockpiling drugs in preparation for a messy Brexit. Meaning for the possibility that Britain leaves EU without a proper Brexit deal.
According to Trump...you need an ID to buy groceries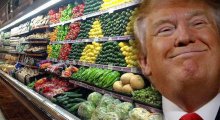 During a rally in Florida Donald Trump said that you need a picture ID card to buy groceries in the United States.
Trump becomes the kid next door 2.0 after his ego is hit
Trump has always been able to show his true face from the worst possible angle, but before today he hasn't shown us the shouting bitch on Facebook side. But nobody should actually be surprised now that this has happened.
Trump about Harley-Davidson: If it moves operations overseas, they will be taxed like never before!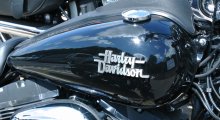 Harley Davidson's CEO Matthew S Levatich announced that the company will be moving part of its operation overseas. Trump's answer is as usually, the one of an eight-year-old bully.
The U.S. and South Korea call off military exercises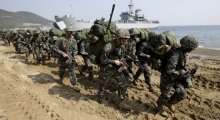 The U.S. and South Korea have indefinitely suspended joint military exercises on the border of North Korea. That's part of the agreement that Trump made in Singapore with the North Korean Leader Kim Jong-un.