Trump endorses the dumbest and worst candidate in history

Trump has just endorsed
Mitt Romney for senate seat in Utah
, the man he called the dumbest and worst candidate in history during the 2016 presidential campaign. Can't the man just make up his mind?
He tweeted ".@MittRomney has announced he is running for the Senate from the wonderful State of Utah. He will make a great Senator and worthy successor to @OrrinHatch, and has my full support and endorsement!"
In 2012 he supported
Mitt Romney
, tweeting "Make sure you get out and vote...most important election of our generation...go Romney!"
In 2014 he tweeted "I can't believe that Mitt Romney would run for president again. He had his chance and blew it in the last weeks of the race."
In 2016 he tweeted "Mitt Romney, who was one of the dumbest and worst candidates in the history of Republican politics, is now pushing me on tax returns. Dope!" and ".@MittRomney was a disaster candidate who had no guts and choked! Romney is a total joke, and everyone knows it!"
And now he thinks Romney is a great guy and politician again. Go figure.
---
more in Breaking News
Sarkozy in custody in campaign funding probe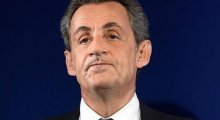 According to Reuters, Nicolas Sarkozy, the former French President, has been taken to police custody and is being questioned about Libyan funding for his 2007 election campaign.
French baker fined EUR 3,000 for being open every day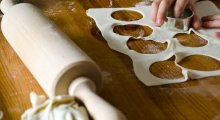 And then there's this. A French baker has been fined EUR 3,000 for being open seven days a week, breaking a local decree banning bakeries from doing that.
Stephen Hawking, the last smart man on earth, dies at the age of 76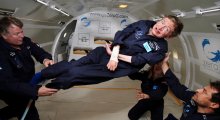 Stephen Hawking, world renowned British physicist, and possibly the smartest man on earth, died at the age of 76 early hours of Wednesday morning.
Stormy Daniels offers to pay back $130,000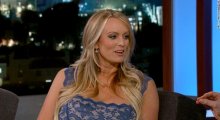 Stormy Daniels, the adult film star who allegedly had an affair with Trump, has offered to pay back the $130,000 she was paid to keep her silent about his involvement with Trump.
Walmart to stop selling guns...well, actually no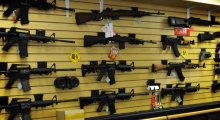 Walmart has just announced that they will stop selling high-powered rifles in United States. The news obviously comes after the recent school shooting.