Trump endorses the dumbest and worst candidate in history

Trump has just endorsed
Mitt Romney for senate seat in Utah
, the man he called the dumbest and worst candidate in history during the 2016 presidential campaign. Can't the man just make up his mind?
He tweeted ".@MittRomney has announced he is running for the Senate from the wonderful State of Utah. He will make a great Senator and worthy successor to @OrrinHatch, and has my full support and endorsement!"
In 2012 he supported
Mitt Romney
, tweeting "Make sure you get out and vote...most important election of our generation...go Romney!"
In 2014 he tweeted "I can't believe that Mitt Romney would run for president again. He had his chance and blew it in the last weeks of the race."
In 2016 he tweeted "Mitt Romney, who was one of the dumbest and worst candidates in the history of Republican politics, is now pushing me on tax returns. Dope!" and ".@MittRomney was a disaster candidate who had no guts and choked! Romney is a total joke, and everyone knows it!"
And now he thinks Romney is a great guy and politician again. Go figure.
---
more in Breaking News
Abortions blamed for school shootings? Only in America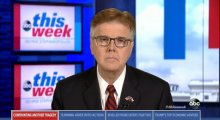 But abortions aren't the only culprits. There's also removal of religion from schools, too many entrances to schools, unarmed teachers, irresponsible gun owners, and violent video games.
Casino stocks rally after the U.S. Supreme Court struck down a federal law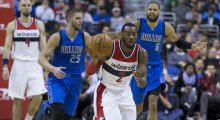 Casino stocks in the US soar after the U.S Supreme Court struck down a law that forbid gambling on individual sporting events. Stocks of a number of different gambling corporations jumped after the ne...
When University loses weapons-grade plutonium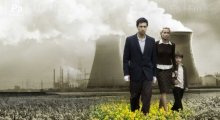 It's one of those one of a kind stories. According to news agencies, Idaho State University was fined $8,500 for losing track of a small amount of plutonium 239.
Mueller says no to Trump's request to answer questions in writing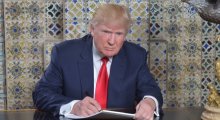 Trump's legal team, together with the new addition to it, former New York Mayor Rudy Giuliani, requested that special counsel Robert Mueller would allow Trump to answer questions from investigators in writing, a request that Mueller's office has rejected (for a good reason).
Pence afraid of Trump's guns?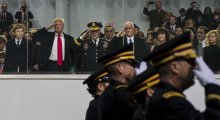 According to a news report, guns will be banned from NRA event during Mike Pence address. And it's not just guns, also knives will be banned during Vice President Mike Pence's address Friday at the Kay Bailey Hutchison Convention Center Arena.