Trump hopes Oprah will run for president to ridicule her

Another day, another Tweet. Same Trump. The latest tweet comes as a response to Oprah's statements in 60 Minutes.
She said
"One year into Donald Trump's presidency, Americans remain divided, often unwilling to listen to what the other side has to say,"
while introducing a panelist. She also asked a few questions Trump didn't like, such as
"Polls are showing that respect for the United States is eroding around the world. Do you care what the world thinks of the United States?"
and
"There have been some members of Congress, including Republicans, questioning his stability and fitness for office. What do you think of that, and do you believe he has the temperament to be president?"
and
"Do you think the president is held to a different standard when it comes to this issue of sexual harassment?"
Trump obviously felt he's been wronged again and felt a ridiculing tweet would be in order.
"Just watched a very insecure Oprah Winfrey, who at one point I knew very well, interview a panel of people on 60 Minutes. The questions were biased and slanted, the facts incorrect. Hope Oprah runs so she can be exposed and defeated just like all of the others!"
he tweeted.
It's always interesting to read Trump talking about incorrect facts, considering the man doesn't really know what a fact is. Mr. Trump, here's the definition for you, just for future, fact is
"a thing that is known or proved to be true."
And no, fact is not what You think what is true. Just so you know.
Trump also said that
"Hope Oprah runs so she can be exposed and defeated just like all of the others!"
And no, Oprah has said multiple times she won't be running for president (although
there has been talk
), and
we think Oprah shouldn't run for a president
either. Although, then again, things couldn't get much worse.
---
more in Breaking News
Sarkozy in custody in campaign funding probe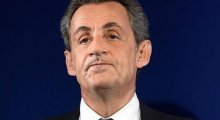 According to Reuters, Nicolas Sarkozy, the former French President, has been taken to police custody and is being questioned about Libyan funding for his 2007 election campaign.
French baker fined EUR 3,000 for being open every day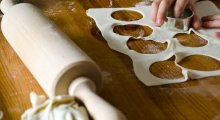 And then there's this. A French baker has been fined EUR 3,000 for being open seven days a week, breaking a local decree banning bakeries from doing that.
Stephen Hawking, the last smart man on earth, dies at the age of 76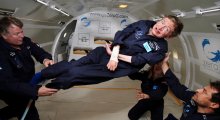 Stephen Hawking, world renowned British physicist, and possibly the smartest man on earth, died at the age of 76 early hours of Wednesday morning.
Stormy Daniels offers to pay back $130,000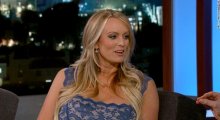 Stormy Daniels, the adult film star who allegedly had an affair with Trump, has offered to pay back the $130,000 she was paid to keep her silent about his involvement with Trump.
Walmart to stop selling guns...well, actually no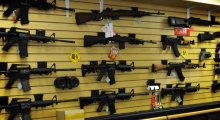 Walmart has just announced that they will stop selling high-powered rifles in United States. The news obviously comes after the recent school shooting.