Trump hopes Oprah will run for president to ridicule her

Another day, another Tweet. Same Trump. The latest tweet comes as a response to Oprah's statements in 60 Minutes.
She said
"One year into Donald Trump's presidency, Americans remain divided, often unwilling to listen to what the other side has to say,"
while introducing a panelist. She also asked a few questions Trump didn't like, such as
"Polls are showing that respect for the United States is eroding around the world. Do you care what the world thinks of the United States?"
and
"There have been some members of Congress, including Republicans, questioning his stability and fitness for office. What do you think of that, and do you believe he has the temperament to be president?"
and
"Do you think the president is held to a different standard when it comes to this issue of sexual harassment?"
Trump obviously felt he's been wronged again and felt a ridiculing tweet would be in order.
"Just watched a very insecure Oprah Winfrey, who at one point I knew very well, interview a panel of people on 60 Minutes. The questions were biased and slanted, the facts incorrect. Hope Oprah runs so she can be exposed and defeated just like all of the others!"
he tweeted.
It's always interesting to read Trump talking about incorrect facts, considering the man doesn't really know what a fact is. Mr. Trump, here's the definition for you, just for future, fact is
"a thing that is known or proved to be true."
And no, fact is not what You think what is true. Just so you know.
Trump also said that
"Hope Oprah runs so she can be exposed and defeated just like all of the others!"
And no, Oprah has said multiple times she won't be running for president (although
there has been talk
), and
we think Oprah shouldn't run for a president
either. Although, then again, things couldn't get much worse.
---
more in Breaking News
Coca-Cola is looking into weed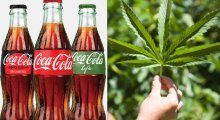 According to a statement from the company, Coca-Cola is considering using the non-psychoactive CBD in some of their beverages.
Woodward vs Trump - is there even a choice?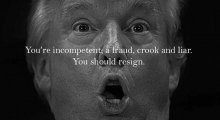 Bob Woodward's book, "Fear: Trump in the White House," that is about the be released September 11, has already started to cause problems for the Trump administration.
California Passes Net Neutrality Bill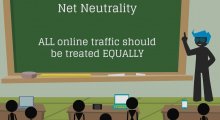 While Net Neutrality laws were repealed on December 14, 2017 in the United States, and took effect on June 11, 2018 (although a U.S. Senate vote to upheld the regulation), California's net neutrality bill has just taken a major victory after the bill, S.B. 822, received a majority of votes in the Senate.
The end of Superdelegates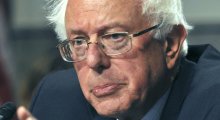 On Saturday a decision was made to significantly reduce the power of superdelegates. The vote at The Democratic National Committee was pushed by Bernie Sanders and DNC Chairman Tom Perez.
A retired Navy admiral asks Trump to revoke his security clearance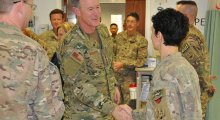 William H. McRaven, a retired Navy admiral, has asked Trump to revoke his security clearance. The admiral who also oversaw the raid back in 2011 that killed Osama bin Laden, asked that in solidarity with former CIA director James Brennan whose security clearance was revoked Wednesday.