Trump hopes Oprah will run for president to ridicule her

Another day, another Tweet. Same Trump. The latest tweet comes as a response to Oprah's statements in 60 Minutes.
She said
"One year into Donald Trump's presidency, Americans remain divided, often unwilling to listen to what the other side has to say,"
while introducing a panelist. She also asked a few questions Trump didn't like, such as
"Polls are showing that respect for the United States is eroding around the world. Do you care what the world thinks of the United States?"
and
"There have been some members of Congress, including Republicans, questioning his stability and fitness for office. What do you think of that, and do you believe he has the temperament to be president?"
and
"Do you think the president is held to a different standard when it comes to this issue of sexual harassment?"
Trump obviously felt he's been wronged again and felt a ridiculing tweet would be in order.
"Just watched a very insecure Oprah Winfrey, who at one point I knew very well, interview a panel of people on 60 Minutes. The questions were biased and slanted, the facts incorrect. Hope Oprah runs so she can be exposed and defeated just like all of the others!"
he tweeted.
It's always interesting to read Trump talking about incorrect facts, considering the man doesn't really know what a fact is. Mr. Trump, here's the definition for you, just for future, fact is
"a thing that is known or proved to be true."
And no, fact is not what You think what is true. Just so you know.
Trump also said that
"Hope Oprah runs so she can be exposed and defeated just like all of the others!"
And no, Oprah has said multiple times she won't be running for president (although
there has been talk
), and
we think Oprah shouldn't run for a president
either. Although, then again, things couldn't get much worse.
---
more in Breaking News
Trump about Harley-Davidson: If it moves operations overseas, they will be taxed like never before!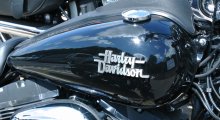 Harley Davidson's CEO Matthew S Levatich announced that the company will be moving part of its operation overseas. Trump's answer is as usually, the one of an eight-year-old bully.
The U.S. and South Korea call off military exercises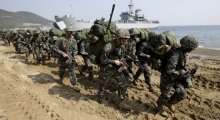 The U.S. and South Korea have indefinitely suspended joint military exercises on the border of North Korea. That's part of the agreement that Trump made in Singapore with the North Korean Leader Kim Jong-un.
Elon Musk to build build high-speed Chicago airport link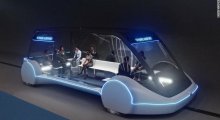 Boring Company, another one of Elon Musk's ventures, is planning to build a high-speed transportation link to the Chicago's airport that will be powered by batteries and gets people to and from the airport three or four times faster (at a speed of up to 150 miles per hour).
Tesla to lay off 3500 workers to eliminate bureaucracy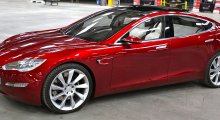 Tesla and Elon Musk have been in the news a lot lately with different stories - from innovation to genius of Musk, from ramblings of Musk to how Tesla can't keep up with their promises. So news about pretty much everything.
When two dictators meet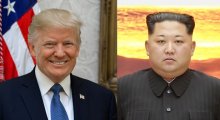 As praised by Fox News, the meeting of two dictators is currently in progress and what do two dictators do when they meet each other? They praise each other with overwhelming compliments.