Trump says UK's National Health System doesn't work. Common sense answered.

Trump tweeted that "The Democrats are pushing for Universal HealthCare while thousands of people are marching in the UK because their U system is going broke and not working. Dems want to greatly raise taxes for really bad and non-personal medical care. No thanks!"
Politicians and protesters on the streets on London strike back, explaining the man in the dark that he has managed to get everything wrong again. People were marching on the streets because NHS is working great, it just needs some more funding.
Health Secretary Jeremy Hunt replied to 45's tweet, saying that
"I may disagree with claims made on that march but not ONE of them wants to live in a system where 28m people have no cover. NHS may have challenges but I'm proud to be from the country that invented universal coverage - where all get care no matter the size of their bank balance. "
Labour leader Jeremy Corbyn, the leader of the UK opposition, said that
"Wrong. People were marching because we love our NHS and hate what the Tories are doing to it. Healthcare is a human right."
The protest Trump referred to was organized by the People's Assembly Against Austerity and Health Campaigns Together. And even they answered to Trump that the march was organized
"to show their love for the principles of universal and comprehensive care free at the point of use, paid for through general taxation. /.../ We don't agree with your divisive and incorrect rhetoric."
So while Trump got everything wrong again, thinking that NHS is not working and going broke, the reality is that nobody wants to ditch NSH, nobody wants to
repeal and replace NHS
, everyone wants to strengthen it.
UK's total health care spending in 2014 was 9.9% of GDP (£179 billion) while US spent 16.6% of GDP.
Obama started to fix the broken health care system in the US, and made a good start, but got nowhere far enough with it. Only to see Trump try to undo even the good beginnings.
---
more in Breaking News
A retired Navy admiral asks Trump to revoke his security clearance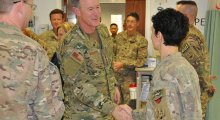 William H. McRaven, a retired Navy admiral, has asked Trump to revoke his security clearance. The admiral who also oversaw the raid back in 2011 that killed Osama bin Laden, asked that in solidarity with former CIA director James Brennan whose security clearance was revoked Wednesday.
New Zealand bans home ownership for foreigners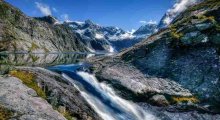 New Zealand has just signed a law banning foreigners from buying residential property to cool off the housing market. The law mainly applies for existing properties though, foreigners will still be able to buy into new apartments.
Drugmakers are stockpiling drugs in preparation for a messy Brexit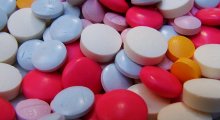 Two drugmakers, Swiss Novartis and French Sanofi, said on Wednesday that they are stockpiling drugs in preparation for a messy Brexit. Meaning for the possibility that Britain leaves EU without a proper Brexit deal.
According to Trump...you need an ID to buy groceries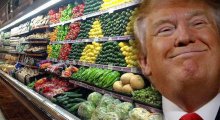 During a rally in Florida Donald Trump said that you need a picture ID card to buy groceries in the United States.
Trump becomes the kid next door 2.0 after his ego is hit
Trump has always been able to show his true face from the worst possible angle, but before today he hasn't shown us the shouting bitch on Facebook side. But nobody should actually be surprised now that this has happened.