Trump says UK's National Health System doesn't work. Common sense answered.

Trump tweeted that "The Democrats are pushing for Universal HealthCare while thousands of people are marching in the UK because their U system is going broke and not working. Dems want to greatly raise taxes for really bad and non-personal medical care. No thanks!"
Politicians and protesters on the streets on London strike back, explaining the man in the dark that he has managed to get everything wrong again. People were marching on the streets because NHS is working great, it just needs some more funding.
Health Secretary Jeremy Hunt replied to 45's tweet, saying that
"I may disagree with claims made on that march but not ONE of them wants to live in a system where 28m people have no cover. NHS may have challenges but I'm proud to be from the country that invented universal coverage - where all get care no matter the size of their bank balance. "
Labour leader Jeremy Corbyn, the leader of the UK opposition, said that
"Wrong. People were marching because we love our NHS and hate what the Tories are doing to it. Healthcare is a human right."
The protest Trump referred to was organized by the People's Assembly Against Austerity and Health Campaigns Together. And even they answered to Trump that the march was organized
"to show their love for the principles of universal and comprehensive care free at the point of use, paid for through general taxation. /.../ We don't agree with your divisive and incorrect rhetoric."
So while Trump got everything wrong again, thinking that NHS is not working and going broke, the reality is that nobody wants to ditch NSH, nobody wants to
repeal and replace NHS
, everyone wants to strengthen it.
UK's total health care spending in 2014 was 9.9% of GDP (£179 billion) while US spent 16.6% of GDP.
Obama started to fix the broken health care system in the US, and made a good start, but got nowhere far enough with it. Only to see Trump try to undo even the good beginnings.
---
more in Breaking News
Elon Musk to build build high-speed Chicago airport link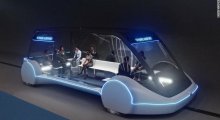 Boring Company, another one of Elon Musk's ventures, is planning to build a high-speed transportation link to the Chicago's airport that will be powered by batteries and gets people to and from the airport three or four times faster (at a speed of up to 150 miles per hour).
Tesla to lay off 3500 workers to eliminate bureaucracy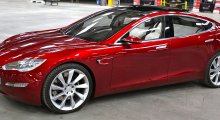 Tesla and Elon Musk have been in the news a lot lately with different stories - from innovation to genius of Musk, from ramblings of Musk to how Tesla can't keep up with their promises. So news about pretty much everything.
When two dictators meet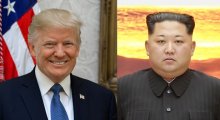 As praised by Fox News, the meeting of two dictators is currently in progress and what do two dictators do when they meet each other? They praise each other with overwhelming compliments.
Trump's Mar-a-Lago trips have cost way more than Mueller investigation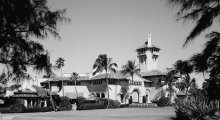 One could say that Trump has been complaining about the investigation into his possible ties with Russia since the beginning of time. And while he can't be (or at least hasn't been) charged with anything specific yet, he's been found to have lied about his connections with Russians so, so many times that my head's about to blow.
In defense of Morgan Freeman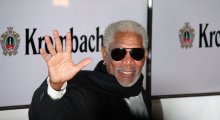 A few days ago CNN published their "exclusive" report about Morgan Freeman's inappropriate behavior. While victims of assault and harassment do deserve to be heard, aren't we getting to the point where we are taking things too far?