Trump says foreign aid is only for HIS friends

While in most other countries in the world, when their leader says something, he is representing the entire country, and the country's people accept it, when Trump says anything, often even his strongest supporters feel like hiding their faces for a moment. On Tuesday night Trump told the Congress that he wants to restrict US foreign aid only to
America's friends
, but when saying that, wasn't he really saying that he would only want to give foreign aid to the countries who agree with HIM and his idiocies?
He said during his State of the Union address that "I am asking the Congress to pass legislation to help ensure American foreign-assistance dollars always serve American interests, and only go to America's friends."
But when Trump decides that he's going to recognize Jerusalem as the capital or Israel, or that climate change is a hoax created by China, or calling countries he doesn't like shithole countries, or accuse London's first Muslim mayor of being indifferent to terrorism (right after a terror attack in London), or simply lying close to every moment he opens his mouth and then calling media that brings it out the fake news. So...what he really wanted to say during his State of the Union address was probably "I am asking the Congress to pass legislation to help ensure American foreign-assistance dollars always serve My interests, and only go to My friends."
And countries that he would call "American friends" are the ones who ... well, shut up, keep their heads down, and follow the orange line.
But wait, before your country decides to follow the special someone, America hasn't told those things I mentioned before, it's Trump who has said these things. Most of America, including some of Trump's former 60m supporters, don't agree with these things.
So, when Trump says or does something no intelligent American would ever do or say, and then claim the countries which don't recognize his words as truth, the whole truth, and nothing but the truth, so help you Trump, doesn't that actually make him a wannabe dictator who actually just really wants to give foreign aid to his friends in Saudi Arabia, Russia, and I bet there are some other friendly countries that Trump likes a lot.
Just a thought.
---
more in Breaking News
Elon Musk to build build high-speed Chicago airport link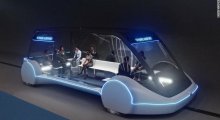 Boring Company, another one of Elon Musk's ventures, is planning to build a high-speed transportation link to the Chicago's airport that will be powered by batteries and gets people to and from the airport three or four times faster (at a speed of up to 150 miles per hour).
Tesla to lay off 3500 workers to eliminate bureaucracy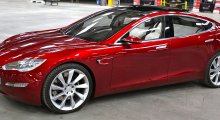 Tesla and Elon Musk have been in the news a lot lately with different stories - from innovation to genius of Musk, from ramblings of Musk to how Tesla can't keep up with their promises. So news about pretty much everything.
When two dictators meet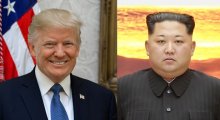 As praised by Fox News, the meeting of two dictators is currently in progress and what do two dictators do when they meet each other? They praise each other with overwhelming compliments.
Trump's Mar-a-Lago trips have cost way more than Mueller investigation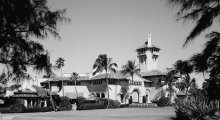 One could say that Trump has been complaining about the investigation into his possible ties with Russia since the beginning of time. And while he can't be (or at least hasn't been) charged with anything specific yet, he's been found to have lied about his connections with Russians so, so many times that my head's about to blow.
In defense of Morgan Freeman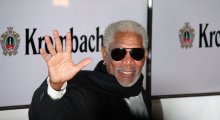 A few days ago CNN published their "exclusive" report about Morgan Freeman's inappropriate behavior. While victims of assault and harassment do deserve to be heard, aren't we getting to the point where we are taking things too far?