World's Last Climate Denier claims ice caps are at record levels

Donald Trump, a man from the movie Idiocracy (or might as well be), the man who's still stuck with climate change being a hoax spread by China idea, now claims not only that the climate change is a hoax and ice caps are not melting, but also that they are actually now setting records levels.
In an interview with Pierce Morgan he said that "There is a cooling and there is a heating and I mean, look - it used to not be climate change - it used to be global warming. That wasn't working too well, because it was getting too cold all over the place. The ice caps were going to melt, they were going to be gone by now, but now they're setting records, so okay, they're at a record level."
While in case of Trump, the man from Idiocracy, independent of what he says you can be 80% sure it's a pure lie, it's worth bringing it out every once in a while.
According to NASA's report from March 2017, the sea ice has sank to record levels at both poles. And no, Trump's presidency since then hasn't grown the ice mass, independent of what ideas the man might have going around in his head.
---
more in Breaking News
Can drinking help you have a longer life?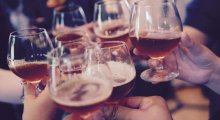 During a meeting of the American Association for the Advancement of Science a study was presented that shows how moderate drinking can lead to longer life.
Trump endorses the dumbest and worst candidate in history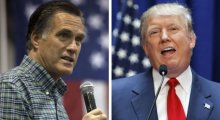 Trump has just endorsed Mitt Romney for senate seat in Utah, the man he called the dumbest and worst candidate in history during the 2016 presidential campaign. Can't the man just make up his mind? ...
Trump hopes Oprah will run for president to ridicule her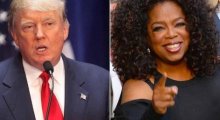 Another day, another Tweet. Same Trump. The latest tweet comes as a response to Oprah's statements in 60 Minutes.
Iranian plane with 65 people on board still not found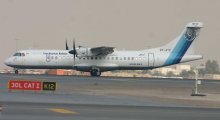 The Aseman Airlines plane that disappeared from radar screens yesterday is still lost, rescue teams are yet to find it. The plane got lost yesterday 50 minutes after the start of its journey from Tehran to Yasuj. The plane most likely went down in the mountains which makes it difficult to find the wreckage.
Mitt Romney to run for a U.S. Senate seat in Utah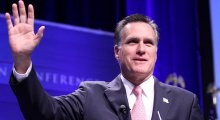 While no official announcements have yet been made, according to sources familiar with Romney's plans, the former presidential nominee will be running for a US senate seat in Utah.