$24 million for refrigerators? Only for Air Force One

Air Force One will be receiving upgrades and replacements for refrigerators that are expected to cost American taxpayers nearly $24 million.
Air Force spokesman said that "The current rear lower lobe cold chiller units being replaced are the original commercial equipment delivered with the aircraft in 1990. The units were based on the technology at the time and designed for short-term food storage. Although serviced on a regular basis, reliability has decreased with failures increasing, especially in hot/humid environments. The units are unable to effectively support mission requirements for food storage."
The price tag of $24 million includes the costs of the prototype design, manufacturing and installation, conducting environmental testing and obtaining Federal Aviation Administration certification.
Tweeting about the price tag, Eric Schultz, a former senior advisor for Obama, said that
"we would have been impeached."
According to Air Force spokesman Ann Stefanek, "The units and associated aircraft structural modifications are being specially designed to provide nearly 70 cubic feet of temperature-controlled (refrigeration/freezer) storage to support on-board personnel for an extended period of time, without having to restock while abroad."
Is it a fair price for refrigerators? And is it a fair price for refrigerators on a plane for a president who boasted in December 2016 that he would swap out Air Force One with his private jet?
---
more in Breaking News
Coca-Cola is looking into weed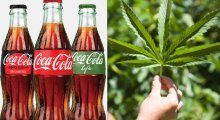 According to a statement from the company, Coca-Cola is considering using the non-psychoactive CBD in some of their beverages.
Woodward vs Trump - is there even a choice?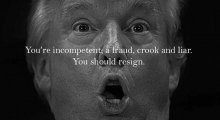 Bob Woodward's book, "Fear: Trump in the White House," that is about the be released September 11, has already started to cause problems for the Trump administration.
California Passes Net Neutrality Bill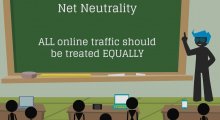 While Net Neutrality laws were repealed on December 14, 2017 in the United States, and took effect on June 11, 2018 (although a U.S. Senate vote to upheld the regulation), California's net neutrality bill has just taken a major victory after the bill, S.B. 822, received a majority of votes in the Senate.
The end of Superdelegates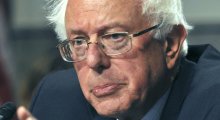 On Saturday a decision was made to significantly reduce the power of superdelegates. The vote at The Democratic National Committee was pushed by Bernie Sanders and DNC Chairman Tom Perez.
A retired Navy admiral asks Trump to revoke his security clearance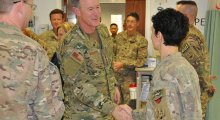 William H. McRaven, a retired Navy admiral, has asked Trump to revoke his security clearance. The admiral who also oversaw the raid back in 2011 that killed Osama bin Laden, asked that in solidarity with former CIA director James Brennan whose security clearance was revoked Wednesday.