$24 million for refrigerators? Only for Air Force One

Air Force One will be receiving upgrades and replacements for refrigerators that are expected to cost American taxpayers nearly $24 million.
Air Force spokesman said that "The current rear lower lobe cold chiller units being replaced are the original commercial equipment delivered with the aircraft in 1990. The units were based on the technology at the time and designed for short-term food storage. Although serviced on a regular basis, reliability has decreased with failures increasing, especially in hot/humid environments. The units are unable to effectively support mission requirements for food storage."
The price tag of $24 million includes the costs of the prototype design, manufacturing and installation, conducting environmental testing and obtaining Federal Aviation Administration certification.
Tweeting about the price tag, Eric Schultz, a former senior advisor for Obama, said that
"we would have been impeached."
According to Air Force spokesman Ann Stefanek, "The units and associated aircraft structural modifications are being specially designed to provide nearly 70 cubic feet of temperature-controlled (refrigeration/freezer) storage to support on-board personnel for an extended period of time, without having to restock while abroad."
Is it a fair price for refrigerators? And is it a fair price for refrigerators on a plane for a president who boasted in December 2016 that he would swap out Air Force One with his private jet?
---
more in Breaking News
Elon Musk to build build high-speed Chicago airport link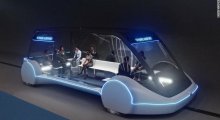 Boring Company, another one of Elon Musk's ventures, is planning to build a high-speed transportation link to the Chicago's airport that will be powered by batteries and gets people to and from the airport three or four times faster (at a speed of up to 150 miles per hour).
Tesla to lay off 3500 workers to eliminate bureaucracy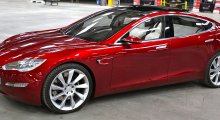 Tesla and Elon Musk have been in the news a lot lately with different stories - from innovation to genius of Musk, from ramblings of Musk to how Tesla can't keep up with their promises. So news about pretty much everything.
When two dictators meet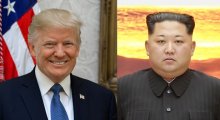 As praised by Fox News, the meeting of two dictators is currently in progress and what do two dictators do when they meet each other? They praise each other with overwhelming compliments.
Trump's Mar-a-Lago trips have cost way more than Mueller investigation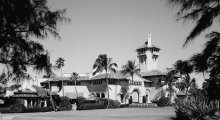 One could say that Trump has been complaining about the investigation into his possible ties with Russia since the beginning of time. And while he can't be (or at least hasn't been) charged with anything specific yet, he's been found to have lied about his connections with Russians so, so many times that my head's about to blow.
In defense of Morgan Freeman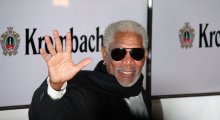 A few days ago CNN published their "exclusive" report about Morgan Freeman's inappropriate behavior. While victims of assault and harassment do deserve to be heard, aren't we getting to the point where we are taking things too far?