$24 million for refrigerators? Only for Air Force One

Air Force One will be receiving upgrades and replacements for refrigerators that are expected to cost American taxpayers nearly $24 million.
Air Force spokesman said that "The current rear lower lobe cold chiller units being replaced are the original commercial equipment delivered with the aircraft in 1990. The units were based on the technology at the time and designed for short-term food storage. Although serviced on a regular basis, reliability has decreased with failures increasing, especially in hot/humid environments. The units are unable to effectively support mission requirements for food storage."
The price tag of $24 million includes the costs of the prototype design, manufacturing and installation, conducting environmental testing and obtaining Federal Aviation Administration certification.
Tweeting about the price tag, Eric Schultz, a former senior advisor for Obama, said that
"we would have been impeached."
According to Air Force spokesman Ann Stefanek, "The units and associated aircraft structural modifications are being specially designed to provide nearly 70 cubic feet of temperature-controlled (refrigeration/freezer) storage to support on-board personnel for an extended period of time, without having to restock while abroad."
Is it a fair price for refrigerators? And is it a fair price for refrigerators on a plane for a president who boasted in December 2016 that he would swap out Air Force One with his private jet?
---
more in Breaking News
Can drinking help you have a longer life?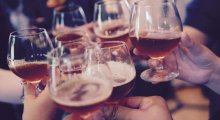 During a meeting of the American Association for the Advancement of Science a study was presented that shows how moderate drinking can lead to longer life.
Trump endorses the dumbest and worst candidate in history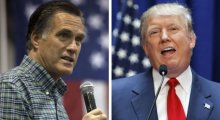 Trump has just endorsed Mitt Romney for senate seat in Utah, the man he called the dumbest and worst candidate in history during the 2016 presidential campaign. Can't the man just make up his mind? ...
Trump hopes Oprah will run for president to ridicule her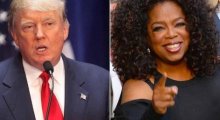 Another day, another Tweet. Same Trump. The latest tweet comes as a response to Oprah's statements in 60 Minutes.
Iranian plane with 65 people on board still not found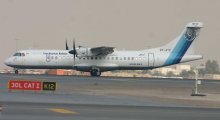 The Aseman Airlines plane that disappeared from radar screens yesterday is still lost, rescue teams are yet to find it. The plane got lost yesterday 50 minutes after the start of its journey from Tehran to Yasuj. The plane most likely went down in the mountains which makes it difficult to find the wreckage.
Mitt Romney to run for a U.S. Senate seat in Utah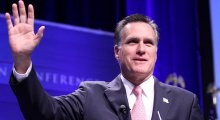 While no official announcements have yet been made, according to sources familiar with Romney's plans, the former presidential nominee will be running for a US senate seat in Utah.