$24 million for refrigerators? Only for Air Force One

Air Force One will be receiving upgrades and replacements for refrigerators that are expected to cost American taxpayers nearly $24 million.
Air Force spokesman said that "The current rear lower lobe cold chiller units being replaced are the original commercial equipment delivered with the aircraft in 1990. The units were based on the technology at the time and designed for short-term food storage. Although serviced on a regular basis, reliability has decreased with failures increasing, especially in hot/humid environments. The units are unable to effectively support mission requirements for food storage."
The price tag of $24 million includes the costs of the prototype design, manufacturing and installation, conducting environmental testing and obtaining Federal Aviation Administration certification.
Tweeting about the price tag, Eric Schultz, a former senior advisor for Obama, said that
"we would have been impeached."
According to Air Force spokesman Ann Stefanek, "The units and associated aircraft structural modifications are being specially designed to provide nearly 70 cubic feet of temperature-controlled (refrigeration/freezer) storage to support on-board personnel for an extended period of time, without having to restock while abroad."
Is it a fair price for refrigerators? And is it a fair price for refrigerators on a plane for a president who boasted in December 2016 that he would swap out Air Force One with his private jet?
---
more in Breaking News
Drugmakers are stockpiling drugs in preparation for a messy Brexit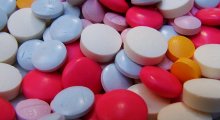 Two drugmakers, Swiss Novartis and French Sanofi, said on Wednesday that they are stockpiling drugs in preparation for a messy Brexit. Meaning for the possibility that Britain leaves EU without a proper Brexit deal.
According to Trump...you need an ID to buy groceries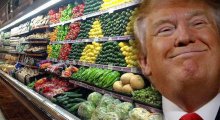 During a rally in Florida Donald Trump said that you need a picture ID card to buy groceries in the United States.
Trump becomes the kid next door 2.0 after his ego is hit
Trump has always been able to show his true face from the worst possible angle, but before today he hasn't shown us the shouting bitch on Facebook side. But nobody should actually be surprised now that this has happened.
Trump about Harley-Davidson: If it moves operations overseas, they will be taxed like never before!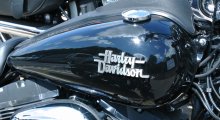 Harley Davidson's CEO Matthew S Levatich announced that the company will be moving part of its operation overseas. Trump's answer is as usually, the one of an eight-year-old bully.
The U.S. and South Korea call off military exercises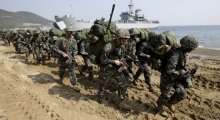 The U.S. and South Korea have indefinitely suspended joint military exercises on the border of North Korea. That's part of the agreement that Trump made in Singapore with the North Korean Leader Kim Jong-un.