$24 million for refrigerators? Only for Air Force One

Air Force One will be receiving upgrades and replacements for refrigerators that are expected to cost American taxpayers nearly $24 million.
Air Force spokesman said that "The current rear lower lobe cold chiller units being replaced are the original commercial equipment delivered with the aircraft in 1990. The units were based on the technology at the time and designed for short-term food storage. Although serviced on a regular basis, reliability has decreased with failures increasing, especially in hot/humid environments. The units are unable to effectively support mission requirements for food storage."
The price tag of $24 million includes the costs of the prototype design, manufacturing and installation, conducting environmental testing and obtaining Federal Aviation Administration certification.
Tweeting about the price tag, Eric Schultz, a former senior advisor for Obama, said that
"we would have been impeached."
According to Air Force spokesman Ann Stefanek, "The units and associated aircraft structural modifications are being specially designed to provide nearly 70 cubic feet of temperature-controlled (refrigeration/freezer) storage to support on-board personnel for an extended period of time, without having to restock while abroad."
Is it a fair price for refrigerators? And is it a fair price for refrigerators on a plane for a president who boasted in December 2016 that he would swap out Air Force One with his private jet?
---
more in Breaking News
YouTube removed over 8 million videos in a span of 3 months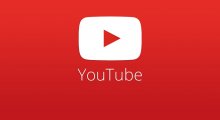 Youtube announced on Monday that they took down more than 8 million videos in violation with their guidelines within a span of three months, between October and December.
Southwest Airlines Flight 1380 passengers receive $5000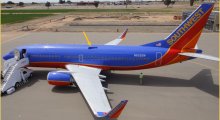 Southwest Airlines Flight 1380 passengers, or at least some of them, have received a check for $5000 after experiencing an engine failure that ended with emergency landing in Philadelphia.
Karen McDougal, Trump's playbunny, free to tell her story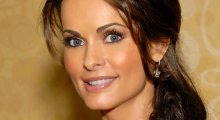 The former Playboy Playmate Karen McDougal who allegedly had an affair with Trump but had a contract which did not allow to speak up about the affair, is now free to tell her story after she reached a settlement with AMI (American Media Inc.).
Nibiru is on it's way to Earth again, doomsayers say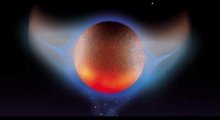 The end of days has been predicted for decades now, with one of the most famous date behind was Dec 21, 2012, when Nibiru, or Planet X, was supposed to hit Earth.
Trump's climate change denying EPA rolls back Obama era car emissions standards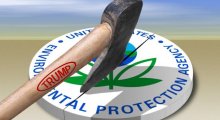 Scott Pruit, the Administrator of Environmental Protection Agency (EPA), announced yesterday that he will be revoking Obama-era car emission standards. Standards set by Obama administration would have required cars and light trucks in the United States to average more than 50 miles per gallon by 2025.