Trump says he'd apologise for his retweets, yet doesn't

While many media channels are shouting that Trump finally apologised for something he's said or done, that's not exactly right. What we are talking about here are his retweets of anti-Muslim videos from Britain First, a British far-right group.
Trump was interviewed on ITV, a UK television channel, by his old buddy Piers Morgan on "Good Morning Britain".
What he essentially said is that he *might* be willing to apologise if the star alignment is right for once. What he said, and yes, said, not tweeted this time, is that "I don't want to cause any difficulty for your country. If you are telling me they're horrible people, horrible, racist people, I would certainly apologise if you'd like me to do that."
So even to get the man apologise for sharing "fake news" (as was the case for some of what he shared), he still says he wants to be told the initial tweet was made by horrible, horrible people. As if he still really needed his mom to explain him things. Or well, in all honesty, most likely he would certainly need that.
The full interview is set to broadcast on Sunday 10pm UK time.
---
more in Breaking News
Coca-Cola is looking into weed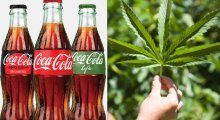 According to a statement from the company, Coca-Cola is considering using the non-psychoactive CBD in some of their beverages.
Woodward vs Trump - is there even a choice?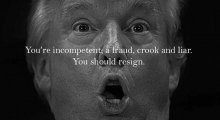 Bob Woodward's book, "Fear: Trump in the White House," that is about the be released September 11, has already started to cause problems for the Trump administration.
California Passes Net Neutrality Bill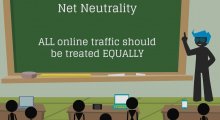 While Net Neutrality laws were repealed on December 14, 2017 in the United States, and took effect on June 11, 2018 (although a U.S. Senate vote to upheld the regulation), California's net neutrality bill has just taken a major victory after the bill, S.B. 822, received a majority of votes in the Senate.
The end of Superdelegates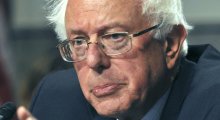 On Saturday a decision was made to significantly reduce the power of superdelegates. The vote at The Democratic National Committee was pushed by Bernie Sanders and DNC Chairman Tom Perez.
A retired Navy admiral asks Trump to revoke his security clearance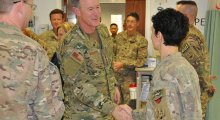 William H. McRaven, a retired Navy admiral, has asked Trump to revoke his security clearance. The admiral who also oversaw the raid back in 2011 that killed Osama bin Laden, asked that in solidarity with former CIA director James Brennan whose security clearance was revoked Wednesday.