Trump says he'd apologise for his retweets, yet doesn't

While many media channels are shouting that Trump finally apologised for something he's said or done, that's not exactly right. What we are talking about here are his retweets of anti-Muslim videos from Britain First, a British far-right group.
Trump was interviewed on ITV, a UK television channel, by his old buddy Piers Morgan on "Good Morning Britain".
What he essentially said is that he *might* be willing to apologise if the star alignment is right for once. What he said, and yes, said, not tweeted this time, is that "I don't want to cause any difficulty for your country. If you are telling me they're horrible people, horrible, racist people, I would certainly apologise if you'd like me to do that."
So even to get the man apologise for sharing "fake news" (as was the case for some of what he shared), he still says he wants to be told the initial tweet was made by horrible, horrible people. As if he still really needed his mom to explain him things. Or well, in all honesty, most likely he would certainly need that.
The full interview is set to broadcast on Sunday 10pm UK time.
---
more in Breaking News
Elon Musk to build build high-speed Chicago airport link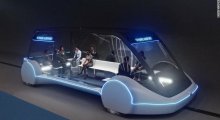 Boring Company, another one of Elon Musk's ventures, is planning to build a high-speed transportation link to the Chicago's airport that will be powered by batteries and gets people to and from the airport three or four times faster (at a speed of up to 150 miles per hour).
Tesla to lay off 3500 workers to eliminate bureaucracy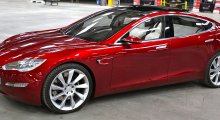 Tesla and Elon Musk have been in the news a lot lately with different stories - from innovation to genius of Musk, from ramblings of Musk to how Tesla can't keep up with their promises. So news about pretty much everything.
When two dictators meet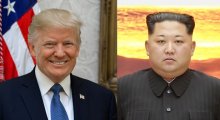 As praised by Fox News, the meeting of two dictators is currently in progress and what do two dictators do when they meet each other? They praise each other with overwhelming compliments.
Trump's Mar-a-Lago trips have cost way more than Mueller investigation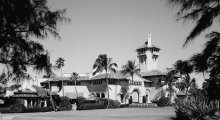 One could say that Trump has been complaining about the investigation into his possible ties with Russia since the beginning of time. And while he can't be (or at least hasn't been) charged with anything specific yet, he's been found to have lied about his connections with Russians so, so many times that my head's about to blow.
In defense of Morgan Freeman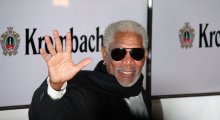 A few days ago CNN published their "exclusive" report about Morgan Freeman's inappropriate behavior. While victims of assault and harassment do deserve to be heard, aren't we getting to the point where we are taking things too far?