Trump says he'd apologise for his retweets, yet doesn't

While many media channels are shouting that Trump finally apologised for something he's said or done, that's not exactly right. What we are talking about here are his retweets of anti-Muslim videos from Britain First, a British far-right group.
Trump was interviewed on ITV, a UK television channel, by his old buddy Piers Morgan on "Good Morning Britain".
What he essentially said is that he *might* be willing to apologise if the star alignment is right for once. What he said, and yes, said, not tweeted this time, is that "I don't want to cause any difficulty for your country. If you are telling me they're horrible people, horrible, racist people, I would certainly apologise if you'd like me to do that."
So even to get the man apologise for sharing "fake news" (as was the case for some of what he shared), he still says he wants to be told the initial tweet was made by horrible, horrible people. As if he still really needed his mom to explain him things. Or well, in all honesty, most likely he would certainly need that.
The full interview is set to broadcast on Sunday 10pm UK time.
---
more in Breaking News
Drugmakers are stockpiling drugs in preparation for a messy Brexit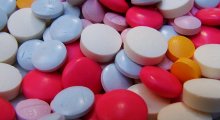 Two drugmakers, Swiss Novartis and French Sanofi, said on Wednesday that they are stockpiling drugs in preparation for a messy Brexit. Meaning for the possibility that Britain leaves EU without a proper Brexit deal.
According to Trump...you need an ID to buy groceries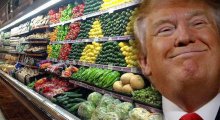 During a rally in Florida Donald Trump said that you need a picture ID card to buy groceries in the United States.
Trump becomes the kid next door 2.0 after his ego is hit
Trump has always been able to show his true face from the worst possible angle, but before today he hasn't shown us the shouting bitch on Facebook side. But nobody should actually be surprised now that this has happened.
Trump about Harley-Davidson: If it moves operations overseas, they will be taxed like never before!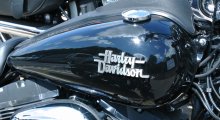 Harley Davidson's CEO Matthew S Levatich announced that the company will be moving part of its operation overseas. Trump's answer is as usually, the one of an eight-year-old bully.
The U.S. and South Korea call off military exercises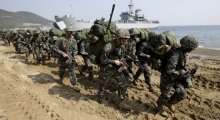 The U.S. and South Korea have indefinitely suspended joint military exercises on the border of North Korea. That's part of the agreement that Trump made in Singapore with the North Korean Leader Kim Jong-un.