Trump says he'd apologise for his retweets, yet doesn't

While many media channels are shouting that Trump finally apologised for something he's said or done, that's not exactly right. What we are talking about here are his retweets of anti-Muslim videos from Britain First, a British far-right group.
Trump was interviewed on ITV, a UK television channel, by his old buddy Piers Morgan on "Good Morning Britain".
What he essentially said is that he *might* be willing to apologise if the star alignment is right for once. What he said, and yes, said, not tweeted this time, is that "I don't want to cause any difficulty for your country. If you are telling me they're horrible people, horrible, racist people, I would certainly apologise if you'd like me to do that."
So even to get the man apologise for sharing "fake news" (as was the case for some of what he shared), he still says he wants to be told the initial tweet was made by horrible, horrible people. As if he still really needed his mom to explain him things. Or well, in all honesty, most likely he would certainly need that.
The full interview is set to broadcast on Sunday 10pm UK time.
---
more in Breaking News
Can drinking help you have a longer life?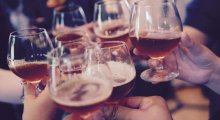 During a meeting of the American Association for the Advancement of Science a study was presented that shows how moderate drinking can lead to longer life.
Trump endorses the dumbest and worst candidate in history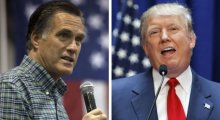 Trump has just endorsed Mitt Romney for senate seat in Utah, the man he called the dumbest and worst candidate in history during the 2016 presidential campaign. Can't the man just make up his mind? ...
Trump hopes Oprah will run for president to ridicule her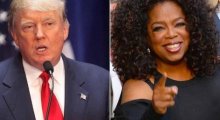 Another day, another Tweet. Same Trump. The latest tweet comes as a response to Oprah's statements in 60 Minutes.
Iranian plane with 65 people on board still not found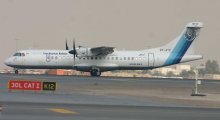 The Aseman Airlines plane that disappeared from radar screens yesterday is still lost, rescue teams are yet to find it. The plane got lost yesterday 50 minutes after the start of its journey from Tehran to Yasuj. The plane most likely went down in the mountains which makes it difficult to find the wreckage.
Mitt Romney to run for a U.S. Senate seat in Utah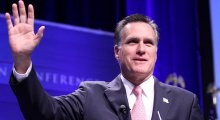 While no official announcements have yet been made, according to sources familiar with Romney's plans, the former presidential nominee will be running for a US senate seat in Utah.