Farage suggests a second Brexit referendum

Nigel Farage suggested yesterday that a second EU referendum should be held, should the parliament reject the current Brexit deal negotiated with the EU. His call comes as a surprise to many, considering he has always been pro-Brexit, and actually still is.
His point is that a second Brexit vote would lead to a more decisive victory for the leave campaign as well as to silence the people who'd like to remain in the EU.
He said to BBC Radio 4 that
"Of course I don't want one, we won a referendum and that should have been that. But I do not trust the sheer dishonesty of our political class."
He doesn't believe that a decent deal would be offered to UK and that the parliament would reject it. And if that happens, he feels a second referendum would be a good idea. He continued saying that "
So, I'm out of denial. I was in denial. I was saying: 'We've won, it's all over.' I have now got myself mentally ready for the possibility - as happened in Denmark and Ireland and other countries - that they'll make us vote again and we must be prepared."
While the former Ukip leader Farage is ready to have a second referendum, prime minister Theresa May has insisted that she would not allow another referendum. Also the bookmakers have set the odds of another referendum happening before the end of 2019 5-1.
According to a recent poll, 53% of people would be in favor of a final vote on the deal.
---
more in Breaking News
Coca-Cola is looking into weed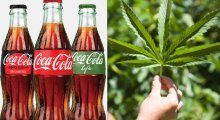 According to a statement from the company, Coca-Cola is considering using the non-psychoactive CBD in some of their beverages.
Woodward vs Trump - is there even a choice?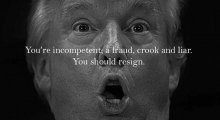 Bob Woodward's book, "Fear: Trump in the White House," that is about the be released September 11, has already started to cause problems for the Trump administration.
California Passes Net Neutrality Bill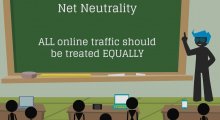 While Net Neutrality laws were repealed on December 14, 2017 in the United States, and took effect on June 11, 2018 (although a U.S. Senate vote to upheld the regulation), California's net neutrality bill has just taken a major victory after the bill, S.B. 822, received a majority of votes in the Senate.
The end of Superdelegates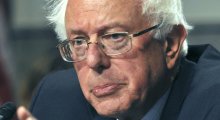 On Saturday a decision was made to significantly reduce the power of superdelegates. The vote at The Democratic National Committee was pushed by Bernie Sanders and DNC Chairman Tom Perez.
A retired Navy admiral asks Trump to revoke his security clearance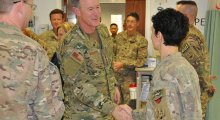 William H. McRaven, a retired Navy admiral, has asked Trump to revoke his security clearance. The admiral who also oversaw the raid back in 2011 that killed Osama bin Laden, asked that in solidarity with former CIA director James Brennan whose security clearance was revoked Wednesday.