Farage suggests a second Brexit referendum

Nigel Farage suggested yesterday that a second EU referendum should be held, should the parliament reject the current Brexit deal negotiated with the EU. His call comes as a surprise to many, considering he has always been pro-Brexit, and actually still is.
His point is that a second Brexit vote would lead to a more decisive victory for the leave campaign as well as to silence the people who'd like to remain in the EU.
He said to BBC Radio 4 that
"Of course I don't want one, we won a referendum and that should have been that. But I do not trust the sheer dishonesty of our political class."
He doesn't believe that a decent deal would be offered to UK and that the parliament would reject it. And if that happens, he feels a second referendum would be a good idea. He continued saying that "
So, I'm out of denial. I was in denial. I was saying: 'We've won, it's all over.' I have now got myself mentally ready for the possibility - as happened in Denmark and Ireland and other countries - that they'll make us vote again and we must be prepared."
While the former Ukip leader Farage is ready to have a second referendum, prime minister Theresa May has insisted that she would not allow another referendum. Also the bookmakers have set the odds of another referendum happening before the end of 2019 5-1.
According to a recent poll, 53% of people would be in favor of a final vote on the deal.
---
more in Breaking News
Southwest Airlines Flight 1380 passengers receive $5000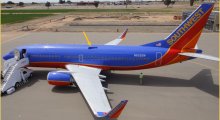 Southwest Airlines Flight 1380 passengers, or at least some of them, have received a check for $5000 after experiencing an engine failure that ended with emergency landing in Philadelphia.
Karen McDougal, Trump's playbunny, free to tell her story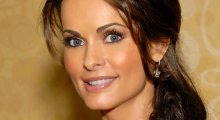 The former Playboy Playmate Karen McDougal who allegedly had an affair with Trump but had a contract which did not allow to speak up about the affair, is now free to tell her story after she reached a settlement with AMI (American Media Inc.).
Nibiru is on it's way to Earth again, doomsayers say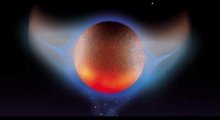 The end of days has been predicted for decades now, with one of the most famous date behind was Dec 21, 2012, when Nibiru, or Planet X, was supposed to hit Earth.
Trump's climate change denying EPA rolls back Obama era car emissions standards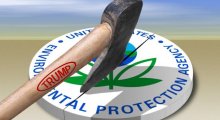 Scott Pruit, the Administrator of Environmental Protection Agency (EPA), announced yesterday that he will be revoking Obama-era car emission standards. Standards set by Obama administration would have required cars and light trucks in the United States to average more than 50 miles per gallon by 2025.
Fake weed, Synthetic cannabinoids, kill two in Illinois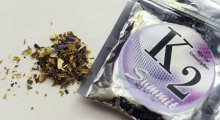 Synthetic cannabinoids have been tied to at least 2 deaths among the 56 cases of severe bleeding in central Illinois. The users of the drug, often also referred to as fake week, K2, or Spice, were hospitalized due to coughing up of blood, bloody nose, blood in urin, and bleeding gums among other symptoms.