Farage suggests a second Brexit referendum

Nigel Farage suggested yesterday that a second EU referendum should be held, should the parliament reject the current Brexit deal negotiated with the EU. His call comes as a surprise to many, considering he has always been pro-Brexit, and actually still is.
His point is that a second Brexit vote would lead to a more decisive victory for the leave campaign as well as to silence the people who'd like to remain in the EU.
He said to BBC Radio 4 that
"Of course I don't want one, we won a referendum and that should have been that. But I do not trust the sheer dishonesty of our political class."
He doesn't believe that a decent deal would be offered to UK and that the parliament would reject it. And if that happens, he feels a second referendum would be a good idea. He continued saying that "
So, I'm out of denial. I was in denial. I was saying: 'We've won, it's all over.' I have now got myself mentally ready for the possibility - as happened in Denmark and Ireland and other countries - that they'll make us vote again and we must be prepared."
While the former Ukip leader Farage is ready to have a second referendum, prime minister Theresa May has insisted that she would not allow another referendum. Also the bookmakers have set the odds of another referendum happening before the end of 2019 5-1.
According to a recent poll, 53% of people would be in favor of a final vote on the deal.
---
more in Breaking News
Elon Musk to build build high-speed Chicago airport link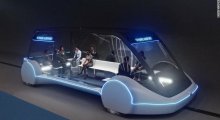 Boring Company, another one of Elon Musk's ventures, is planning to build a high-speed transportation link to the Chicago's airport that will be powered by batteries and gets people to and from the airport three or four times faster (at a speed of up to 150 miles per hour).
Tesla to lay off 3500 workers to eliminate bureaucracy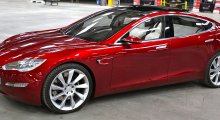 Tesla and Elon Musk have been in the news a lot lately with different stories - from innovation to genius of Musk, from ramblings of Musk to how Tesla can't keep up with their promises. So news about pretty much everything.
When two dictators meet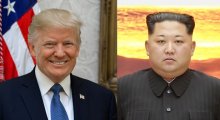 As praised by Fox News, the meeting of two dictators is currently in progress and what do two dictators do when they meet each other? They praise each other with overwhelming compliments.
Trump's Mar-a-Lago trips have cost way more than Mueller investigation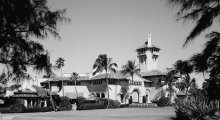 One could say that Trump has been complaining about the investigation into his possible ties with Russia since the beginning of time. And while he can't be (or at least hasn't been) charged with anything specific yet, he's been found to have lied about his connections with Russians so, so many times that my head's about to blow.
In defense of Morgan Freeman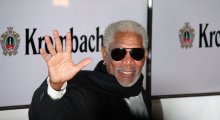 A few days ago CNN published their "exclusive" report about Morgan Freeman's inappropriate behavior. While victims of assault and harassment do deserve to be heard, aren't we getting to the point where we are taking things too far?