Disgraced Sheriff Joe Arpaio shows his true EQ/IQ once again

Just as you thought it might be over, another person brings up the topic of Obama's birth certificate. Thank you for that, formerly known as disgraced sheriff Joe Arpaio, now the Senate candidate.
Arpaio has once again said that Obama's birth certificate is a fake and that there's no doubt about that whatsoever. He said that
"We have the evidence. I'm not going to go into all the details. It's a phony document."
He also said that
"We had the evidence, nobody will talk about or a look at it. Anytime you want to come down, we'll be glad to show you the evidence."
So if he has the evidence, why doesn't he show it? It's like everything Trump says about other people, he always knows how bad they are and he always has the evidence...except for one thing, he never shows the evidence because there is none.
In one interview Arpaio said that
"I want to get it to Congress so they can pass some type of law, regulation, that when somebody runs for President, you oughta check their background, so this won't happen again."
Additionally,
they should check the president's tax returns, mental state, IQ, and EQ
. That wouldn't be a bad idea. And then the current 45 wouldn't be 45.
Arpaio was
convicted of criminal contempt for intentionally defying a judge's order to stop traffic patrols that racially profiled Latinos
. Of course, Trump pardoned him, considering he doesn't really seem to care about
Arpaio's history of detaining people for their skin color
.
According to GQ, his actions when it comes to people of color or Obama's birth certificate are actually nothing compared to
Arpaio's history in general
.
---
more in Breaking News
Elon Musk to build build high-speed Chicago airport link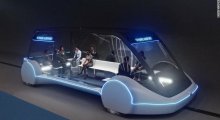 Boring Company, another one of Elon Musk's ventures, is planning to build a high-speed transportation link to the Chicago's airport that will be powered by batteries and gets people to and from the airport three or four times faster (at a speed of up to 150 miles per hour).
Tesla to lay off 3500 workers to eliminate bureaucracy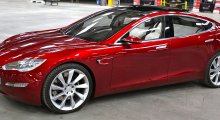 Tesla and Elon Musk have been in the news a lot lately with different stories - from innovation to genius of Musk, from ramblings of Musk to how Tesla can't keep up with their promises. So news about pretty much everything.
When two dictators meet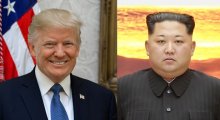 As praised by Fox News, the meeting of two dictators is currently in progress and what do two dictators do when they meet each other? They praise each other with overwhelming compliments.
Trump's Mar-a-Lago trips have cost way more than Mueller investigation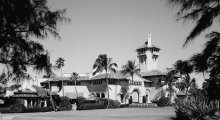 One could say that Trump has been complaining about the investigation into his possible ties with Russia since the beginning of time. And while he can't be (or at least hasn't been) charged with anything specific yet, he's been found to have lied about his connections with Russians so, so many times that my head's about to blow.
In defense of Morgan Freeman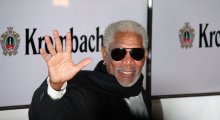 A few days ago CNN published their "exclusive" report about Morgan Freeman's inappropriate behavior. While victims of assault and harassment do deserve to be heard, aren't we getting to the point where we are taking things too far?