Disgraced Sheriff Joe Arpaio shows his true EQ/IQ once again

Just as you thought it might be over, another person brings up the topic of Obama's birth certificate. Thank you for that, formerly known as disgraced sheriff Joe Arpaio, now the Senate candidate.
Arpaio has once again said that Obama's birth certificate is a fake and that there's no doubt about that whatsoever. He said that
"We have the evidence. I'm not going to go into all the details. It's a phony document."
He also said that
"We had the evidence, nobody will talk about or a look at it. Anytime you want to come down, we'll be glad to show you the evidence."
So if he has the evidence, why doesn't he show it? It's like everything Trump says about other people, he always knows how bad they are and he always has the evidence...except for one thing, he never shows the evidence because there is none.
In one interview Arpaio said that
"I want to get it to Congress so they can pass some type of law, regulation, that when somebody runs for President, you oughta check their background, so this won't happen again."
Additionally,
they should check the president's tax returns, mental state, IQ, and EQ
. That wouldn't be a bad idea. And then the current 45 wouldn't be 45.
Arpaio was
convicted of criminal contempt for intentionally defying a judge's order to stop traffic patrols that racially profiled Latinos
. Of course, Trump pardoned him, considering he doesn't really seem to care about
Arpaio's history of detaining people for their skin color
.
According to GQ, his actions when it comes to people of color or Obama's birth certificate are actually nothing compared to
Arpaio's history in general
.
---
more in Breaking News
Karen McDougal, Trump's playbunny, free to tell her story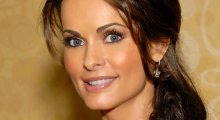 The former Playboy Playmate Karen McDougal who allegedly had an affair with Trump but had a contract which did not allow to speak up about the affair, is now free to tell her story after she reached a settlement with AMI (American Media Inc.).
Nibiru is on it's way to Earth again, doomsayers say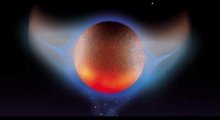 The end of days has been predicted for decades now, with one of the most famous date behind was Dec 21, 2012, when Nibiru, or Planet X, was supposed to hit Earth.
Trump's climate change denying EPA rolls back Obama era car emissions standards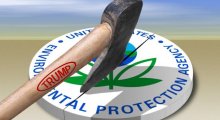 Scott Pruit, the Administrator of Environmental Protection Agency (EPA), announced yesterday that he will be revoking Obama-era car emission standards. Standards set by Obama administration would have required cars and light trucks in the United States to average more than 50 miles per gallon by 2025.
Fake weed, Synthetic cannabinoids, kill two in Illinois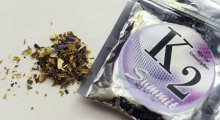 Synthetic cannabinoids have been tied to at least 2 deaths among the 56 cases of severe bleeding in central Illinois. The users of the drug, often also referred to as fake week, K2, or Spice, were hospitalized due to coughing up of blood, bloody nose, blood in urin, and bleeding gums among other symptoms.
School district in Pennsylvania arms students with rocks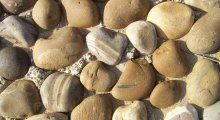 CNN reports that the Blue Mountain School District in Schuylkill County has placed buckets of river stones in all class rooms to help students protect themselves against school shooters.