Disgraced Sheriff Joe Arpaio shows his true EQ/IQ once again

Just as you thought it might be over, another person brings up the topic of Obama's birth certificate. Thank you for that, formerly known as disgraced sheriff Joe Arpaio, now the Senate candidate.
Arpaio has once again said that Obama's birth certificate is a fake and that there's no doubt about that whatsoever. He said that
"We have the evidence. I'm not going to go into all the details. It's a phony document."
He also said that
"We had the evidence, nobody will talk about or a look at it. Anytime you want to come down, we'll be glad to show you the evidence."
So if he has the evidence, why doesn't he show it? It's like everything Trump says about other people, he always knows how bad they are and he always has the evidence...except for one thing, he never shows the evidence because there is none.
In one interview Arpaio said that
"I want to get it to Congress so they can pass some type of law, regulation, that when somebody runs for President, you oughta check their background, so this won't happen again."
Additionally,
they should check the president's tax returns, mental state, IQ, and EQ
. That wouldn't be a bad idea. And then the current 45 wouldn't be 45.
Arpaio was
convicted of criminal contempt for intentionally defying a judge's order to stop traffic patrols that racially profiled Latinos
. Of course, Trump pardoned him, considering he doesn't really seem to care about
Arpaio's history of detaining people for their skin color
.
According to GQ, his actions when it comes to people of color or Obama's birth certificate are actually nothing compared to
Arpaio's history in general
.
---
more in Breaking News
New Zealand bans home ownership for foreigners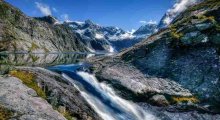 New Zealand has just signed a law banning foreigners from buying residential property to cool off the housing market. The law mainly applies for existing properties though, foreigners will still be able to buy into new apartments.
Drugmakers are stockpiling drugs in preparation for a messy Brexit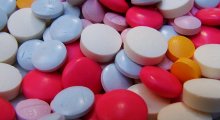 Two drugmakers, Swiss Novartis and French Sanofi, said on Wednesday that they are stockpiling drugs in preparation for a messy Brexit. Meaning for the possibility that Britain leaves EU without a proper Brexit deal.
According to Trump...you need an ID to buy groceries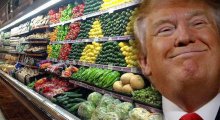 During a rally in Florida Donald Trump said that you need a picture ID card to buy groceries in the United States.
Trump becomes the kid next door 2.0 after his ego is hit
Trump has always been able to show his true face from the worst possible angle, but before today he hasn't shown us the shouting bitch on Facebook side. But nobody should actually be surprised now that this has happened.
Trump about Harley-Davidson: If it moves operations overseas, they will be taxed like never before!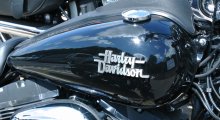 Harley Davidson's CEO Matthew S Levatich announced that the company will be moving part of its operation overseas. Trump's answer is as usually, the one of an eight-year-old bully.