Disgraced Sheriff Joe Arpaio shows his true EQ/IQ once again

Just as you thought it might be over, another person brings up the topic of Obama's birth certificate. Thank you for that, formerly known as disgraced sheriff Joe Arpaio, now the Senate candidate.
Arpaio has once again said that Obama's birth certificate is a fake and that there's no doubt about that whatsoever. He said that
"We have the evidence. I'm not going to go into all the details. It's a phony document."
He also said that
"We had the evidence, nobody will talk about or a look at it. Anytime you want to come down, we'll be glad to show you the evidence."
So if he has the evidence, why doesn't he show it? It's like everything Trump says about other people, he always knows how bad they are and he always has the evidence...except for one thing, he never shows the evidence because there is none.
In one interview Arpaio said that
"I want to get it to Congress so they can pass some type of law, regulation, that when somebody runs for President, you oughta check their background, so this won't happen again."
Additionally,
they should check the president's tax returns, mental state, IQ, and EQ
. That wouldn't be a bad idea. And then the current 45 wouldn't be 45.
Arpaio was
convicted of criminal contempt for intentionally defying a judge's order to stop traffic patrols that racially profiled Latinos
. Of course, Trump pardoned him, considering he doesn't really seem to care about
Arpaio's history of detaining people for their skin color
.
According to GQ, his actions when it comes to people of color or Obama's birth certificate are actually nothing compared to
Arpaio's history in general
.
---
more in Breaking News
Coca-Cola is looking into weed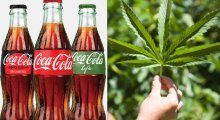 According to a statement from the company, Coca-Cola is considering using the non-psychoactive CBD in some of their beverages.
Woodward vs Trump - is there even a choice?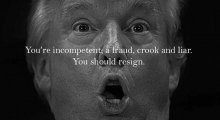 Bob Woodward's book, "Fear: Trump in the White House," that is about the be released September 11, has already started to cause problems for the Trump administration.
California Passes Net Neutrality Bill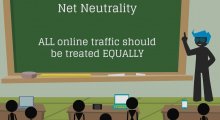 While Net Neutrality laws were repealed on December 14, 2017 in the United States, and took effect on June 11, 2018 (although a U.S. Senate vote to upheld the regulation), California's net neutrality bill has just taken a major victory after the bill, S.B. 822, received a majority of votes in the Senate.
The end of Superdelegates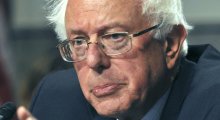 On Saturday a decision was made to significantly reduce the power of superdelegates. The vote at The Democratic National Committee was pushed by Bernie Sanders and DNC Chairman Tom Perez.
A retired Navy admiral asks Trump to revoke his security clearance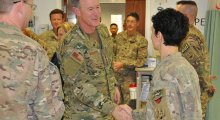 William H. McRaven, a retired Navy admiral, has asked Trump to revoke his security clearance. The admiral who also oversaw the raid back in 2011 that killed Osama bin Laden, asked that in solidarity with former CIA director James Brennan whose security clearance was revoked Wednesday.