US firm to launch "no find, no fee" search for MH370

A private tech company Ocean Infinity has just landed a contract with the Malaysian government to search for the flight MH370 that went missing in March 2014. The contract is "no-find, no-fee" which means that if the company is unable to find the plane, they won't get paid.
The company will only get paid should they be successful in their search for the remains. And they need to do it within 90 days and initially over an area of 25 000 square kilometers off Australia's west coast. Should the company be lucky enough to find the cockpit voice recorder or flight recorder within the first 5,000 sq km, they get paid 20 million dollars. If the items are found outside the initial 25 000 sq kilometer zone, they will be paid $70 million dollars by the Malaysian government.
Why is Ocean Infinity ready to work with "no find, no fee" contract? The company believes that their new tech is capable of finding things that the previous search operations weren't. The company specializes in collection of "high resolution geophysical seabed data" which in layman's terms means that the company will be using eight autonomous underwater drones that will be collecting the data. The drones should be able to cover roughly 1,200 sq km a day and go as deep as at least up to 5680 meters.
MH370 disappeared on March 8, 2014, carrying 239 people. The whereabouts as well as the real reason of disappearance of the plane is currently still unknown. But some debris linked to the plane have been found from different places.
---
more in Breaking News
Karen McDougal, Trump's playbunny, free to tell her story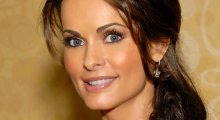 The former Playboy Playmate Karen McDougal who allegedly had an affair with Trump but had a contract which did not allow to speak up about the affair, is now free to tell her story after she reached a settlement with AMI (American Media Inc.).
Nibiru is on it's way to Earth again, doomsayers say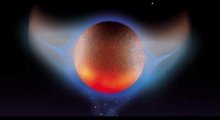 The end of days has been predicted for decades now, with one of the most famous date behind was Dec 21, 2012, when Nibiru, or Planet X, was supposed to hit Earth.
Trump's climate change denying EPA rolls back Obama era car emissions standards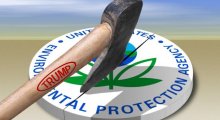 Scott Pruit, the Administrator of Environmental Protection Agency (EPA), announced yesterday that he will be revoking Obama-era car emission standards. Standards set by Obama administration would have required cars and light trucks in the United States to average more than 50 miles per gallon by 2025.
Fake weed, Synthetic cannabinoids, kill two in Illinois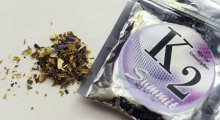 Synthetic cannabinoids have been tied to at least 2 deaths among the 56 cases of severe bleeding in central Illinois. The users of the drug, often also referred to as fake week, K2, or Spice, were hospitalized due to coughing up of blood, bloody nose, blood in urin, and bleeding gums among other symptoms.
School district in Pennsylvania arms students with rocks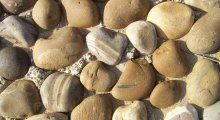 CNN reports that the Blue Mountain School District in Schuylkill County has placed buckets of river stones in all class rooms to help students protect themselves against school shooters.