Another totally unqualified person is considering running for president

Oprah Winfrey, known most by getting his guests to cry in her show, is allegedly considering running for president of the United States according to CNN, channel that spoke to two of her friends.
While no definite decision has been made, this sounds like Trump's win has really made everyone think they could become the president of the United States. And, let's be honest, after the last elections, who could blame them.
If she would run, she would most probably run as a Democratic Party candidate, but that doesn't really change anything. It's Oprah, a TV-personality known for getting her guests to agree to cry in the show.
Her fans obviously are mostly for it, well, as were the fans of Trump.
Oprah herself hasn't said anything specific about the topic (and hopefully never will).
In the past she has endorsed Barack Obama and Hillary Clinton.
Sadly enough, Oprah isn't the only celebrity who could be thinking of running for the president. There are lots of actors and other multi-millionaires who have joked about it. And hopefully that's where it ends. Mark Cuban, an American businessman, investor, author, television personality, and philanthropist, could also be considering running for president. The best thing we know to say about him is what Trump said in one of his tweets, "I know Mark Cuban well. He backed me big-time but I wasn't interested in taking all of his calls.He's not smart enough to run for president!" And if Trump says someone is not smart enough, well, the person he's talking about might actually be okay.
---
more in Breaking News
Coca-Cola is looking into weed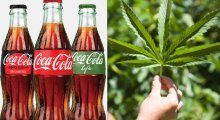 According to a statement from the company, Coca-Cola is considering using the non-psychoactive CBD in some of their beverages.
Woodward vs Trump - is there even a choice?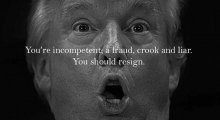 Bob Woodward's book, "Fear: Trump in the White House," that is about the be released September 11, has already started to cause problems for the Trump administration.
California Passes Net Neutrality Bill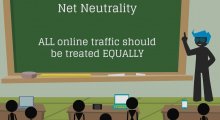 While Net Neutrality laws were repealed on December 14, 2017 in the United States, and took effect on June 11, 2018 (although a U.S. Senate vote to upheld the regulation), California's net neutrality bill has just taken a major victory after the bill, S.B. 822, received a majority of votes in the Senate.
The end of Superdelegates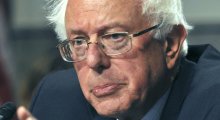 On Saturday a decision was made to significantly reduce the power of superdelegates. The vote at The Democratic National Committee was pushed by Bernie Sanders and DNC Chairman Tom Perez.
A retired Navy admiral asks Trump to revoke his security clearance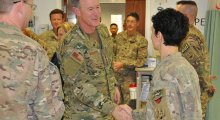 William H. McRaven, a retired Navy admiral, has asked Trump to revoke his security clearance. The admiral who also oversaw the raid back in 2011 that killed Osama bin Laden, asked that in solidarity with former CIA director James Brennan whose security clearance was revoked Wednesday.