Another totally unqualified person is considering running for president

Oprah Winfrey, known most by getting his guests to cry in her show, is allegedly considering running for president of the United States according to CNN, channel that spoke to two of her friends.
While no definite decision has been made, this sounds like Trump's win has really made everyone think they could become the president of the United States. And, let's be honest, after the last elections, who could blame them.
If she would run, she would most probably run as a Democratic Party candidate, but that doesn't really change anything. It's Oprah, a TV-personality known for getting her guests to agree to cry in the show.
Her fans obviously are mostly for it, well, as were the fans of Trump.
Oprah herself hasn't said anything specific about the topic (and hopefully never will).
In the past she has endorsed Barack Obama and Hillary Clinton.
Sadly enough, Oprah isn't the only celebrity who could be thinking of running for the president. There are lots of actors and other multi-millionaires who have joked about it. And hopefully that's where it ends. Mark Cuban, an American businessman, investor, author, television personality, and philanthropist, could also be considering running for president. The best thing we know to say about him is what Trump said in one of his tweets, "I know Mark Cuban well. He backed me big-time but I wasn't interested in taking all of his calls.He's not smart enough to run for president!" And if Trump says someone is not smart enough, well, the person he's talking about might actually be okay.
---
more in Breaking News
Trump about Harley-Davidson: If it moves operations overseas, they will be taxed like never before!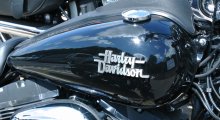 Harley Davidson's CEO Matthew S Levatich announced that the company will be moving part of its operation overseas. Trump's answer is as usually, the one of an eight-year-old bully.
The U.S. and South Korea call off military exercises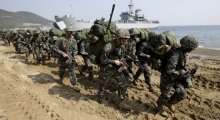 The U.S. and South Korea have indefinitely suspended joint military exercises on the border of North Korea. That's part of the agreement that Trump made in Singapore with the North Korean Leader Kim Jong-un.
Elon Musk to build build high-speed Chicago airport link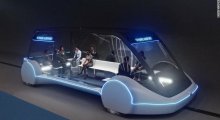 Boring Company, another one of Elon Musk's ventures, is planning to build a high-speed transportation link to the Chicago's airport that will be powered by batteries and gets people to and from the airport three or four times faster (at a speed of up to 150 miles per hour).
Tesla to lay off 3500 workers to eliminate bureaucracy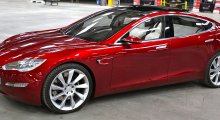 Tesla and Elon Musk have been in the news a lot lately with different stories - from innovation to genius of Musk, from ramblings of Musk to how Tesla can't keep up with their promises. So news about pretty much everything.
When two dictators meet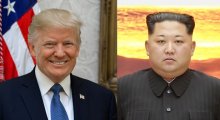 As praised by Fox News, the meeting of two dictators is currently in progress and what do two dictators do when they meet each other? They praise each other with overwhelming compliments.