Most UK parties want second Brexit referendum

While only 14 percent of Conservatives are in favor of holding a second Brexit vote, the other main parties are hugely in favor of it. To put it in numbers, 91 percent of Liberal Democrats are for it, 87 percent of Scottish National party, and 78 percent of Labour party. At least these are the results based on YouGov survey. In case of Tories, they are more with May.
When it comes to the question of staying in EU in general, only 25 percent of Tories favor staying in the EU while the percentage for the three opposition parties is 95 (Liberal Democrats), 87 (Labour), and 96 percent (Scottish Nationalists).
The professor of politics at Queen Mary, Tim Bale, said that "Britain's party members are the lifeblood and the foot-soldiers of our democracy. That doesn't necessarily mean they look like or think like their parties' voters -- or, indeed, look or think like each other. The Tory grassroots in particular are something of a breed apart from their Labour, Lib Dem and SNP counterparts."
Tony Blair said on BBC Today program that "People are entitled to think again. In 2016 you knew you wanted to get out but we didn't yet know the terms."
---
more in Breaking News
Trump about Harley-Davidson: If it moves operations overseas, they will be taxed like never before!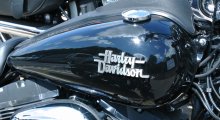 Harley Davidson's CEO Matthew S Levatich announced that the company will be moving part of its operation overseas. Trump's answer is as usually, the one of an eight-year-old bully.
The U.S. and South Korea call off military exercises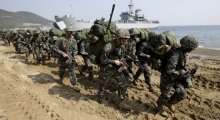 The U.S. and South Korea have indefinitely suspended joint military exercises on the border of North Korea. That's part of the agreement that Trump made in Singapore with the North Korean Leader Kim Jong-un.
Elon Musk to build build high-speed Chicago airport link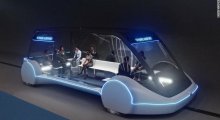 Boring Company, another one of Elon Musk's ventures, is planning to build a high-speed transportation link to the Chicago's airport that will be powered by batteries and gets people to and from the airport three or four times faster (at a speed of up to 150 miles per hour).
Tesla to lay off 3500 workers to eliminate bureaucracy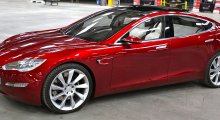 Tesla and Elon Musk have been in the news a lot lately with different stories - from innovation to genius of Musk, from ramblings of Musk to how Tesla can't keep up with their promises. So news about pretty much everything.
When two dictators meet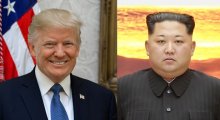 As praised by Fox News, the meeting of two dictators is currently in progress and what do two dictators do when they meet each other? They praise each other with overwhelming compliments.