Most UK parties want second Brexit referendum

While only 14 percent of Conservatives are in favor of holding a second Brexit vote, the other main parties are hugely in favor of it. To put it in numbers, 91 percent of Liberal Democrats are for it, 87 percent of Scottish National party, and 78 percent of Labour party. At least these are the results based on YouGov survey. In case of Tories, they are more with May.
When it comes to the question of staying in EU in general, only 25 percent of Tories favor staying in the EU while the percentage for the three opposition parties is 95 (Liberal Democrats), 87 (Labour), and 96 percent (Scottish Nationalists).
The professor of politics at Queen Mary, Tim Bale, said that "Britain's party members are the lifeblood and the foot-soldiers of our democracy. That doesn't necessarily mean they look like or think like their parties' voters -- or, indeed, look or think like each other. The Tory grassroots in particular are something of a breed apart from their Labour, Lib Dem and SNP counterparts."
Tony Blair said on BBC Today program that "People are entitled to think again. In 2016 you knew you wanted to get out but we didn't yet know the terms."
---
more in Breaking News
Chelsea Manning to run for U.S. Senate in Maryland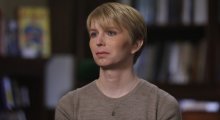 Chelsea Manning has filed her candidacy to run for U.S. Senate in Maryland, challenging Sen. Benjamin L. Cardin in this year's election. She'll be running as a democrat.
Farage suggests a second Brexit referendum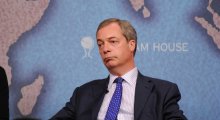 Nigel Farage suggested yesterday that a second EU referendum should be held, should the parliament reject the current Brexit deal negotiated with the EU. His call comes as a surprise to many, considering he has always been pro-Brexit, and actually still is.
Trump grumpy about Obama deal that was actually made by Bush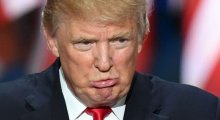 Trump has just just cancelled his trip to London to open the new billion dollar embassy. It would have been his first official trip to UK as a president. He said that Obama Administration had sold the best located embassy for nothing to build a new one which is located in a worse place.
Disgraced Sheriff Joe Arpaio shows his true EQ/IQ once again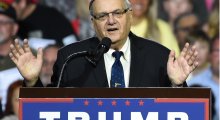 Just as you thought it might be over, another person brings up the topic of Obama's birth certificate. Thank you for that, formerly known as disgraced sheriff Joe Arpaio, now the Senate candidate.
US firm to launch "no find, no fee" search for MH370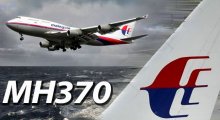 A private tech company Ocean Infinity has just landed a contract with the Malaysian government to search for the flight MH370 that went missing in March 2014. The contract is "no-find, no-fee" which means that if the company is unable to find the plane, they won't get paid.