Most UK parties want second Brexit referendum

While only 14 percent of Conservatives are in favor of holding a second Brexit vote, the other main parties are hugely in favor of it. To put it in numbers, 91 percent of Liberal Democrats are for it, 87 percent of Scottish National party, and 78 percent of Labour party. At least these are the results based on YouGov survey. In case of Tories, they are more with May.
When it comes to the question of staying in EU in general, only 25 percent of Tories favor staying in the EU while the percentage for the three opposition parties is 95 (Liberal Democrats), 87 (Labour), and 96 percent (Scottish Nationalists).
The professor of politics at Queen Mary, Tim Bale, said that "Britain's party members are the lifeblood and the foot-soldiers of our democracy. That doesn't necessarily mean they look like or think like their parties' voters -- or, indeed, look or think like each other. The Tory grassroots in particular are something of a breed apart from their Labour, Lib Dem and SNP counterparts."
Tony Blair said on BBC Today program that "People are entitled to think again. In 2016 you knew you wanted to get out but we didn't yet know the terms."
---
more in Breaking News
Coca-Cola is looking into weed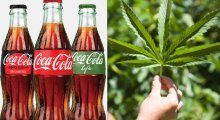 According to a statement from the company, Coca-Cola is considering using the non-psychoactive CBD in some of their beverages.
Woodward vs Trump - is there even a choice?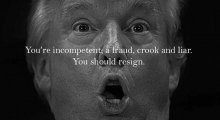 Bob Woodward's book, "Fear: Trump in the White House," that is about the be released September 11, has already started to cause problems for the Trump administration.
California Passes Net Neutrality Bill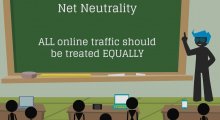 While Net Neutrality laws were repealed on December 14, 2017 in the United States, and took effect on June 11, 2018 (although a U.S. Senate vote to upheld the regulation), California's net neutrality bill has just taken a major victory after the bill, S.B. 822, received a majority of votes in the Senate.
The end of Superdelegates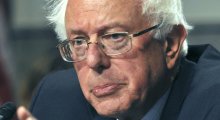 On Saturday a decision was made to significantly reduce the power of superdelegates. The vote at The Democratic National Committee was pushed by Bernie Sanders and DNC Chairman Tom Perez.
A retired Navy admiral asks Trump to revoke his security clearance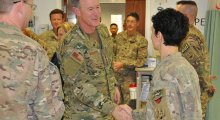 William H. McRaven, a retired Navy admiral, has asked Trump to revoke his security clearance. The admiral who also oversaw the raid back in 2011 that killed Osama bin Laden, asked that in solidarity with former CIA director James Brennan whose security clearance was revoked Wednesday.