Musk's mega-battery activated, in 60 days

In September Musk made a bet on Twitter, saying that he can
solve the power problem in South Australia in 100 days
, or it will be built free of charge to the state. The countdown to 100 days started on September 30. Now, after just 60 days, the project has been completed.
The 100-megawatt battery, three times more powerful than the second biggest batery in the world, was activated today. It's located near Jamestown, and is connected to a wind farm run by a French energy company.
The battery is meant to prevent incidents like the one last year when the
entire state lost power
. It will now be used to support existing electricity supplies and stabilise it whenever needed. But when fully charged, it can also power up to 30 000 homes for an hour.
The battery uses the same technology that also powers Tesla's cars.
---
more in Breaking News
New Zealand bans home ownership for foreigners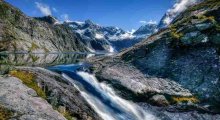 New Zealand has just signed a law banning foreigners from buying residential property to cool off the housing market. The law mainly applies for existing properties though, foreigners will still be able to buy into new apartments.
Drugmakers are stockpiling drugs in preparation for a messy Brexit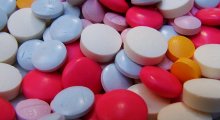 Two drugmakers, Swiss Novartis and French Sanofi, said on Wednesday that they are stockpiling drugs in preparation for a messy Brexit. Meaning for the possibility that Britain leaves EU without a proper Brexit deal.
According to Trump...you need an ID to buy groceries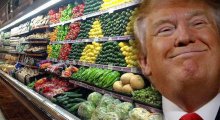 During a rally in Florida Donald Trump said that you need a picture ID card to buy groceries in the United States.
Trump becomes the kid next door 2.0 after his ego is hit
Trump has always been able to show his true face from the worst possible angle, but before today he hasn't shown us the shouting bitch on Facebook side. But nobody should actually be surprised now that this has happened.
Trump about Harley-Davidson: If it moves operations overseas, they will be taxed like never before!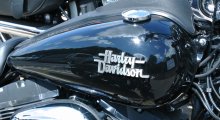 Harley Davidson's CEO Matthew S Levatich announced that the company will be moving part of its operation overseas. Trump's answer is as usually, the one of an eight-year-old bully.