Another whackjob set to prove the earth is flat

The number of people who haven't heard about the theory that the earth is flat is decreasing every day, since the controversial topic has been in the news quite a bit lately.
Around two months ago the "rapper"
BoB started a GodFundMe campaign
to "purchase and launch multiple weather balloons and satellites into space, for experimental exploration." Today, two months later, he has managed to get together $6,862 of his $1.0M goal. One thousand of it is his own money. So far 226 people have donated for his "cause". Initially
BoB wanted $200 000 for the flat earth exploration project
. This campaign isn't anything new for BoB, he came our with his
flat earth conspiracy theories
already in the beginning of 2016 and maybe earlier.
Now a 61-year-old limo driver from California has made the headlines by building a rocket at home to prove that astronauts have faked the shape of earth and the earth is actually flat. He intends to launch himself 1,800 feet high on Saturday. His "research" is sponsored by Research Flat Earth group, which, as you might have guessed, believes the earth is flat.
"It's scary as hell, but none of us are getting out of this world alive. I like to do extraordinary things that no one else can do, and no one in the history of mankind has designed, built and launched himself in his own rocket," said the rocketman Mike Hughes.
He said that the it cost around $20 000 to build the project and it was built with scrap metal parts in his garage.
Once high up, he intends to snap a photo of the "flat earth" and prove once and for all, that the earth indeed, is flat.
He's statement that "I don't believe in science," shouldn't come as a surprise to anyone, although his other statement "I know about aerodynamics and fluid dynamics and how things move through the air, about the certain size of rocket nozzles, and thrust. But that's not science, that's just a formula. There's no difference between science and science fiction," sort of makes him look like the whackjob he seems to be.
But now, thinking of conspiracy theories, if the spherical earth is a huge conspiracy theory, and the moon landing was faked, how can we even know Mike Hughes even exists, and even if he does, how can we be sure he has a rocket, or, even if he has a rocket, how can we be sure he won't fake the pictures, or, if he doesn't fake the pictures, well...you get the point.
---
more in Breaking News
Coca-Cola is looking into weed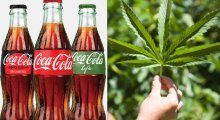 According to a statement from the company, Coca-Cola is considering using the non-psychoactive CBD in some of their beverages.
Woodward vs Trump - is there even a choice?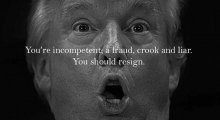 Bob Woodward's book, "Fear: Trump in the White House," that is about the be released September 11, has already started to cause problems for the Trump administration.
California Passes Net Neutrality Bill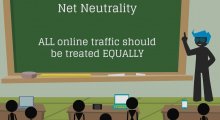 While Net Neutrality laws were repealed on December 14, 2017 in the United States, and took effect on June 11, 2018 (although a U.S. Senate vote to upheld the regulation), California's net neutrality bill has just taken a major victory after the bill, S.B. 822, received a majority of votes in the Senate.
The end of Superdelegates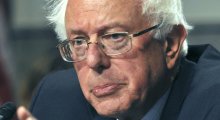 On Saturday a decision was made to significantly reduce the power of superdelegates. The vote at The Democratic National Committee was pushed by Bernie Sanders and DNC Chairman Tom Perez.
A retired Navy admiral asks Trump to revoke his security clearance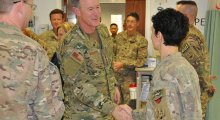 William H. McRaven, a retired Navy admiral, has asked Trump to revoke his security clearance. The admiral who also oversaw the raid back in 2011 that killed Osama bin Laden, asked that in solidarity with former CIA director James Brennan whose security clearance was revoked Wednesday.