Utah nurse gets $500 000 settlement

Utah nurse, Alex Wubble, has reached a settlement worth half a million dollars after being forcibly arrested for refusing to let an officer draw blood from an unconscious patient. The incident was videotaped and highly publicized.
Wubbles said at a news conference that "I am obviously very grateful, would be the best word for it. Again, this landed in my lap. This is not something I sought out. I didn't seek out the last 4 months."
On July 26 Detective Jeff Payne handcuffed Wubbels and put her in a police car after she had refused to allow police to obtain a blood sample from a crash victim. She was doing what the law required her to do, and did not allow the police to take blood from the unconscious victim without a warrant. Payne, as a response, dragged her to a police car.
The officer was later fired, and his watch commander was demoted for violating policies.
You can see the police body cam video below.
---
more in Breaking News
Drugmakers are stockpiling drugs in preparation for a messy Brexit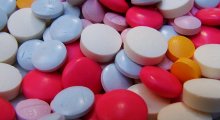 Two drugmakers, Swiss Novartis and French Sanofi, said on Wednesday that they are stockpiling drugs in preparation for a messy Brexit. Meaning for the possibility that Britain leaves EU without a proper Brexit deal.
According to Trump...you need an ID to buy groceries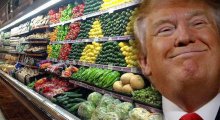 During a rally in Florida Donald Trump said that you need a picture ID card to buy groceries in the United States.
Trump becomes the kid next door 2.0 after his ego is hit
Trump has always been able to show his true face from the worst possible angle, but before today he hasn't shown us the shouting bitch on Facebook side. But nobody should actually be surprised now that this has happened.
Trump about Harley-Davidson: If it moves operations overseas, they will be taxed like never before!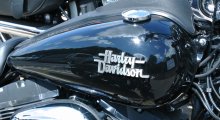 Harley Davidson's CEO Matthew S Levatich announced that the company will be moving part of its operation overseas. Trump's answer is as usually, the one of an eight-year-old bully.
The U.S. and South Korea call off military exercises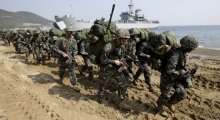 The U.S. and South Korea have indefinitely suspended joint military exercises on the border of North Korea. That's part of the agreement that Trump made in Singapore with the North Korean Leader Kim Jong-un.