71% of Americans believe politics have reached a dangerous low

According to a new poll by Washington Post and University of Maryland, 71% of Americans believe politics have reached a dangerous low. With Trump's average approval rating floating at around 36% and disapproval rating at 58% (according to Gallup), that's not really anything unexpected.
Some 1,663 adults were interviewed between September 27 and October 6. Just a bit more than 50% (51%) of those polled said that Trump personally deserves a lot of blame for the dysfunction in the political system. 65% of the people blamed the amounts of money in politics, 56% wealthy donors and people with extreme views. Total of 70% (38% for Republicans, 32% for Democrats) also put a blame on either party, 47% blamed also members of congress.
Also, 49% people also place a lot of blame on the news media and social media.
In August a
different kind of poll was conducted about Trump by Pew
.
---
more in Breaking News
Another whackjob set to prove the earth is flat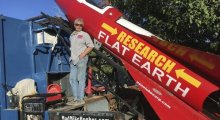 The number of people who haven't heard about the theory that the earth is flat is decreasing every day, since the controversial topic has been in the news quite a bit lately. Around two months ago...
Spain ready to consider giving Catalonia greater fiscal autonomy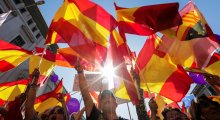 In hopes to soften the crises brought on by the referendum in Catalonia last month that culminated in unilateral declaration of independence (for a moment), Spain is now ready to discuss giving Catalonia greater fiscal autonomy.
End of days coming this weekend, numerologists claim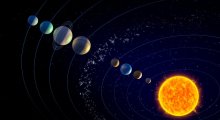 If the news about the upcoming doomsdays would have been true, the world would have ended at least a dozen of times already. But last I checked, we're still here. However, that doesn't mean that the conspiracy theorists couldn't come up with dozens of new dates and the latest "prediction" has been made for this weekend.
Virginia's famous "middle-finger-cyclist" just got fired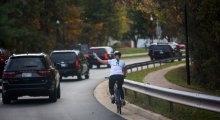 On October 28, Juli Briskman, a Virginia cyclist, was photographed showing her middle finger at Trump's motorcade as it drove past her. Now she's been fired by her company, Akima L.L.C.
Utah nurse gets $500 000 settlement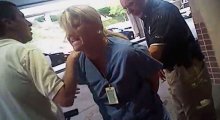 Utah nurse, Alex Wubble, has reached a settlement worth half a million dollars after being forcibly arrested for refusing to let an officer draw blood from an unconscious patient. The incident was videotaped and highly publicized.