Mueller reportedly obtained the first sealed indictment on Friday

Robert Mueller, the special counsel overseeing the Russia investigation, reportedly filed the first criminal charges on Friday, according to CNN. The charges are part of the inquiry into Russia's interference during the 2016 presidential election.
It's currently not known who has been charged exactly or whether there are one or multiple people in the indictment, but according to CNN first arrest could be made on Monday.
When talking about the sealed indictment, a former Justice Department spokesman Matthew Miller said that "No one outside of the Justice Department or the court - including grand jurors, court reporters and such - should know, with the possible exception of the defendant's attorney, who might have been briefed to arrange surrender."
Trump has previously said
about the Russia probe that instead of his team, Hillary Clinton should be the real focus of the probe. And that the investigation into his ties to Russia is nothing but a witch hunt. He has always denied any collaboration with Russia during the election, independent of some of the correspondents he and his team has had with Moscow's people as have been revealed by various news sources.
---
more in Breaking News
A retired Navy admiral asks Trump to revoke his security clearance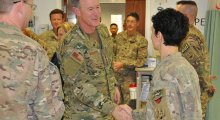 William H. McRaven, a retired Navy admiral, has asked Trump to revoke his security clearance. The admiral who also oversaw the raid back in 2011 that killed Osama bin Laden, asked that in solidarity with former CIA director James Brennan whose security clearance was revoked Wednesday.
New Zealand bans home ownership for foreigners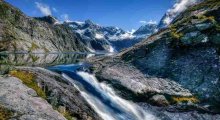 New Zealand has just signed a law banning foreigners from buying residential property to cool off the housing market. The law mainly applies for existing properties though, foreigners will still be able to buy into new apartments.
Drugmakers are stockpiling drugs in preparation for a messy Brexit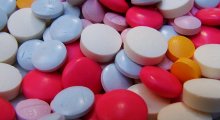 Two drugmakers, Swiss Novartis and French Sanofi, said on Wednesday that they are stockpiling drugs in preparation for a messy Brexit. Meaning for the possibility that Britain leaves EU without a proper Brexit deal.
According to Trump...you need an ID to buy groceries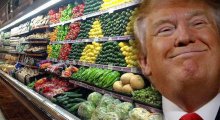 During a rally in Florida Donald Trump said that you need a picture ID card to buy groceries in the United States.
Trump becomes the kid next door 2.0 after his ego is hit
Trump has always been able to show his true face from the worst possible angle, but before today he hasn't shown us the shouting bitch on Facebook side. But nobody should actually be surprised now that this has happened.