Apple's most expensive phone sells out in 10 minutes
Even to the surprise of Apple itself, their most expensive smartphone yet, the iPhone X, sold out in less than 10 minutes after it was made available for pre-order earlier this morning.
The price of the cheaper version of iPhone X is £999 (EUR 1126) with 64GB of storage, the most expensive version £1149 (EUR 1295) with 256GB of storage.
But it would seem that the crazy Apple fans don't care about the price. The phone sold out in less less than 10 minutes despite the Apple online shop's server problems. Those pre-order phones are due to arrive on November 3rd. Just one hour later loads more were pre-ordered, extending the waiting list to cover the entire first month.
For me, I'm happy with my 100 euro(ish) smartphone, and I don't understand what I would need the great-laptop-priced phone that's too big to comfortably keep it in my jeans pocket for.
---
more in Breaking News
Trump as undecisive as ever, after cancelling the date he really wanted to go on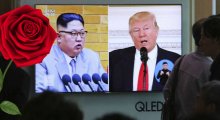 Trump told reporters that the summit on June 12 might still happen, that he's still open to it, AFTER he cancelled it himself. So you asked the girl out but being afraid she would cancel on you, you cancel yourself. And the next day you decide to tell her that yes, I cancelled the date, but if you chase me, I might still be willing to go out with you if you crawl and beg.
Abortions blamed for school shootings? Only in America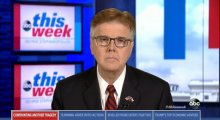 But abortions aren't the only culprits. There's also removal of religion from schools, too many entrances to schools, unarmed teachers, irresponsible gun owners, and violent video games.
Casino stocks rally after the U.S. Supreme Court struck down a federal law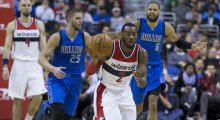 Casino stocks in the US soar after the U.S Supreme Court struck down a law that forbid gambling on individual sporting events. Stocks of a number of different gambling corporations jumped after the ne...
When University loses weapons-grade plutonium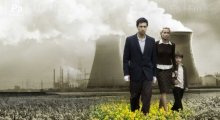 It's one of those one of a kind stories. According to news agencies, Idaho State University was fined $8,500 for losing track of a small amount of plutonium 239.
Mueller says no to Trump's request to answer questions in writing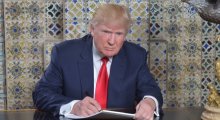 Trump's legal team, together with the new addition to it, former New York Mayor Rudy Giuliani, requested that special counsel Robert Mueller would allow Trump to answer questions from investigators in writing, a request that Mueller's office has rejected (for a good reason).