Apple's most expensive phone sells out in 10 minutes
Even to the surprise of Apple itself, their most expensive smartphone yet, the iPhone X, sold out in less than 10 minutes after it was made available for pre-order earlier this morning.
The price of the cheaper version of iPhone X is £999 (EUR 1126) with 64GB of storage, the most expensive version £1149 (EUR 1295) with 256GB of storage.
But it would seem that the crazy Apple fans don't care about the price. The phone sold out in less less than 10 minutes despite the Apple online shop's server problems. Those pre-order phones are due to arrive on November 3rd. Just one hour later loads more were pre-ordered, extending the waiting list to cover the entire first month.
For me, I'm happy with my 100 euro(ish) smartphone, and I don't understand what I would need the great-laptop-priced phone that's too big to comfortably keep it in my jeans pocket for.
---
more in Breaking News
Can drinking help you have a longer life?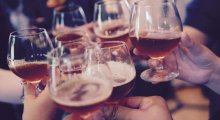 During a meeting of the American Association for the Advancement of Science a study was presented that shows how moderate drinking can lead to longer life.
Trump endorses the dumbest and worst candidate in history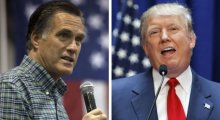 Trump has just endorsed Mitt Romney for senate seat in Utah, the man he called the dumbest and worst candidate in history during the 2016 presidential campaign. Can't the man just make up his mind? ...
Trump hopes Oprah will run for president to ridicule her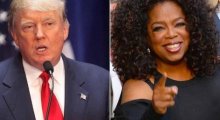 Another day, another Tweet. Same Trump. The latest tweet comes as a response to Oprah's statements in 60 Minutes.
Iranian plane with 65 people on board still not found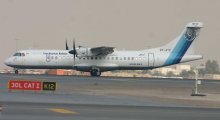 The Aseman Airlines plane that disappeared from radar screens yesterday is still lost, rescue teams are yet to find it. The plane got lost yesterday 50 minutes after the start of its journey from Tehran to Yasuj. The plane most likely went down in the mountains which makes it difficult to find the wreckage.
Mitt Romney to run for a U.S. Senate seat in Utah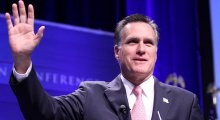 While no official announcements have yet been made, according to sources familiar with Romney's plans, the former presidential nominee will be running for a US senate seat in Utah.