Small two-man Montana company to get Puerto Rico's power back on

Small, just two-year old company from Montana, has just landed a deal to get Puerto Rico's power back on. The company that had just two full-time employees during the time Hurricane Maria made landfall, signed a $300 million contract with the Puerto Rico Electric Power Authority last week.
Whitefish Energy will be responsible for repairing and reconstruction of the island's electrical infrastructure. Now it has 280 workers in Puerto Rico, most of them subcontractors, and the number of people working on it is growing 10 to 20 a day.
Previously,
Elon Musk offered to help Puerto Rico
with a long-term solution in getting the island's lights back on. However, it seems that somehow the small company from Montana managed to land the contract instead.
"The fact that there are so many utilities with experience in this and a huge track record of helping each other out, it is at least odd why [the utility] would go to Whitefish," Susan F. Tierney, a former senior official at the Energy Department and state regulatory agencies, said, adding that "I'm scratching my head wondering how it all adds up."
Whitefish Energy officials on the other hand have said that the company's expertise in mountainous areas makes it a perfect pick. "We are taking personal risks and business risks working in perilous physical and financial conditions. So the carping by others is unfounded, and we stand by our work and our commitment to the people of Puerto Rico," said Spokesman Chris Chiames from Whitefish.
---
more in Breaking News
Trump as undecisive as ever, after cancelling the date he really wanted to go on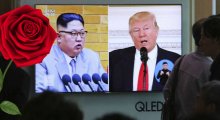 Trump told reporters that the summit on June 12 might still happen, that he's still open to it, AFTER he cancelled it himself. So you asked the girl out but being afraid she would cancel on you, you cancel yourself. And the next day you decide to tell her that yes, I cancelled the date, but if you chase me, I might still be willing to go out with you if you crawl and beg.
Abortions blamed for school shootings? Only in America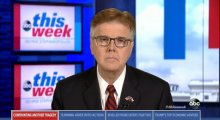 But abortions aren't the only culprits. There's also removal of religion from schools, too many entrances to schools, unarmed teachers, irresponsible gun owners, and violent video games.
Casino stocks rally after the U.S. Supreme Court struck down a federal law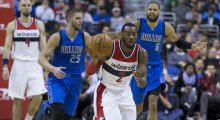 Casino stocks in the US soar after the U.S Supreme Court struck down a law that forbid gambling on individual sporting events. Stocks of a number of different gambling corporations jumped after the ne...
When University loses weapons-grade plutonium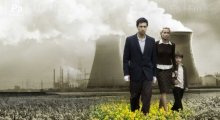 It's one of those one of a kind stories. According to news agencies, Idaho State University was fined $8,500 for losing track of a small amount of plutonium 239.
Mueller says no to Trump's request to answer questions in writing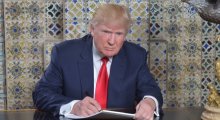 Trump's legal team, together with the new addition to it, former New York Mayor Rudy Giuliani, requested that special counsel Robert Mueller would allow Trump to answer questions from investigators in writing, a request that Mueller's office has rejected (for a good reason).