Small two-man Montana company to get Puerto Rico's power back on

Small, just two-year old company from Montana, has just landed a deal to get Puerto Rico's power back on. The company that had just two full-time employees during the time Hurricane Maria made landfall, signed a $300 million contract with the Puerto Rico Electric Power Authority last week.
Whitefish Energy will be responsible for repairing and reconstruction of the island's electrical infrastructure. Now it has 280 workers in Puerto Rico, most of them subcontractors, and the number of people working on it is growing 10 to 20 a day.
Previously,
Elon Musk offered to help Puerto Rico
with a long-term solution in getting the island's lights back on. However, it seems that somehow the small company from Montana managed to land the contract instead.
"The fact that there are so many utilities with experience in this and a huge track record of helping each other out, it is at least odd why [the utility] would go to Whitefish," Susan F. Tierney, a former senior official at the Energy Department and state regulatory agencies, said, adding that "I'm scratching my head wondering how it all adds up."
Whitefish Energy officials on the other hand have said that the company's expertise in mountainous areas makes it a perfect pick. "We are taking personal risks and business risks working in perilous physical and financial conditions. So the carping by others is unfounded, and we stand by our work and our commitment to the people of Puerto Rico," said Spokesman Chris Chiames from Whitefish.
---
more in Breaking News
Another whackjob set to prove the earth is flat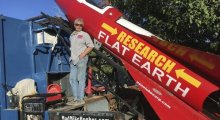 The number of people who haven't heard about the theory that the earth is flat is decreasing every day, since the controversial topic has been in the news quite a bit lately. Around two months ago...
Spain ready to consider giving Catalonia greater fiscal autonomy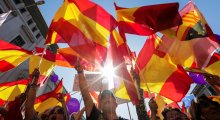 In hopes to soften the crises brought on by the referendum in Catalonia last month that culminated in unilateral declaration of independence (for a moment), Spain is now ready to discuss giving Catalonia greater fiscal autonomy.
End of days coming this weekend, numerologists claim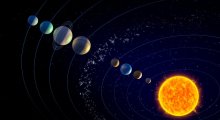 If the news about the upcoming doomsdays would have been true, the world would have ended at least a dozen of times already. But last I checked, we're still here. However, that doesn't mean that the conspiracy theorists couldn't come up with dozens of new dates and the latest "prediction" has been made for this weekend.
Virginia's famous "middle-finger-cyclist" just got fired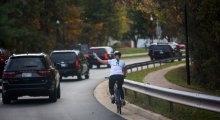 On October 28, Juli Briskman, a Virginia cyclist, was photographed showing her middle finger at Trump's motorcade as it drove past her. Now she's been fired by her company, Akima L.L.C.
Utah nurse gets $500 000 settlement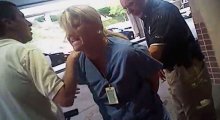 Utah nurse, Alex Wubble, has reached a settlement worth half a million dollars after being forcibly arrested for refusing to let an officer draw blood from an unconscious patient. The incident was videotaped and highly publicized.