Small two-man Montana company to get Puerto Rico's power back on

Small, just two-year old company from Montana, has just landed a deal to get Puerto Rico's power back on. The company that had just two full-time employees during the time Hurricane Maria made landfall, signed a $300 million contract with the Puerto Rico Electric Power Authority last week.
Whitefish Energy will be responsible for repairing and reconstruction of the island's electrical infrastructure. Now it has 280 workers in Puerto Rico, most of them subcontractors, and the number of people working on it is growing 10 to 20 a day.
Previously,
Elon Musk offered to help Puerto Rico
with a long-term solution in getting the island's lights back on. However, it seems that somehow the small company from Montana managed to land the contract instead.
"The fact that there are so many utilities with experience in this and a huge track record of helping each other out, it is at least odd why [the utility] would go to Whitefish," Susan F. Tierney, a former senior official at the Energy Department and state regulatory agencies, said, adding that "I'm scratching my head wondering how it all adds up."
Whitefish Energy officials on the other hand have said that the company's expertise in mountainous areas makes it a perfect pick. "We are taking personal risks and business risks working in perilous physical and financial conditions. So the carping by others is unfounded, and we stand by our work and our commitment to the people of Puerto Rico," said Spokesman Chris Chiames from Whitefish.
---
more in Breaking News
Drugmakers are stockpiling drugs in preparation for a messy Brexit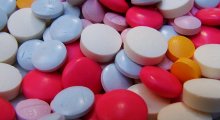 Two drugmakers, Swiss Novartis and French Sanofi, said on Wednesday that they are stockpiling drugs in preparation for a messy Brexit. Meaning for the possibility that Britain leaves EU without a proper Brexit deal.
According to Trump...you need an ID to buy groceries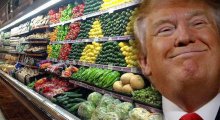 During a rally in Florida Donald Trump said that you need a picture ID card to buy groceries in the United States.
Trump becomes the kid next door 2.0 after his ego is hit
Trump has always been able to show his true face from the worst possible angle, but before today he hasn't shown us the shouting bitch on Facebook side. But nobody should actually be surprised now that this has happened.
Trump about Harley-Davidson: If it moves operations overseas, they will be taxed like never before!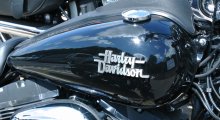 Harley Davidson's CEO Matthew S Levatich announced that the company will be moving part of its operation overseas. Trump's answer is as usually, the one of an eight-year-old bully.
The U.S. and South Korea call off military exercises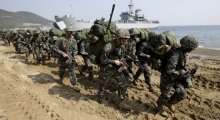 The U.S. and South Korea have indefinitely suspended joint military exercises on the border of North Korea. That's part of the agreement that Trump made in Singapore with the North Korean Leader Kim Jong-un.