When Anti-abortion congressman urges mistress to get an abortion

Post-Gazette reported that a Pennsylvania Republican who's always been anti-abortion, as his voting record confirms, told his mistress to get an abortion. The messages proving that were obtained by the Post-Gazette. The Republican congressman in question is Tim Murphy.
The woman, for a reason, accused Murphy of hypocrisy in January after the congressman posted an anti-abortion message to his Facebook account. She said "You have zero issue posting your pro-life stance all over the place when you had no issue asking me to abort our unborn child just last week when we thought that was one of the options."
Murphy's response? "I get what you say about my March for life messages. I've never written them. Staff does them. I read them and winced. I told staff don't write any more. I will."
How much of an idiocy is this? Although, it kind of fits into the current political climate in the US perfectly. Abortion is a bad, bad thing, just until you feel it's the right thing to do.
Muprhy has a strong, 100% anti-abortion voting record. But it seems it's something he only votes for to get the backing of the anti-abortion groups, he actually thinks abortion is great.
---
more in Breaking News
Trump about Harley-Davidson: If it moves operations overseas, they will be taxed like never before!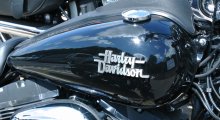 Harley Davidson's CEO Matthew S Levatich announced that the company will be moving part of its operation overseas. Trump's answer is as usually, the one of an eight-year-old bully.
The U.S. and South Korea call off military exercises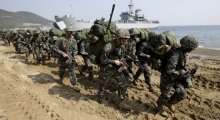 The U.S. and South Korea have indefinitely suspended joint military exercises on the border of North Korea. That's part of the agreement that Trump made in Singapore with the North Korean Leader Kim Jong-un.
Elon Musk to build build high-speed Chicago airport link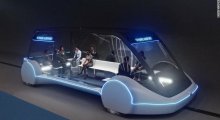 Boring Company, another one of Elon Musk's ventures, is planning to build a high-speed transportation link to the Chicago's airport that will be powered by batteries and gets people to and from the airport three or four times faster (at a speed of up to 150 miles per hour).
Tesla to lay off 3500 workers to eliminate bureaucracy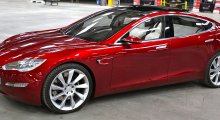 Tesla and Elon Musk have been in the news a lot lately with different stories - from innovation to genius of Musk, from ramblings of Musk to how Tesla can't keep up with their promises. So news about pretty much everything.
When two dictators meet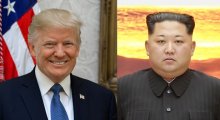 As praised by Fox News, the meeting of two dictators is currently in progress and what do two dictators do when they meet each other? They praise each other with overwhelming compliments.