When Anti-abortion congressman urges mistress to get an abortion

Post-Gazette reported that a Pennsylvania Republican who's always been anti-abortion, as his voting record confirms, told his mistress to get an abortion. The messages proving that were obtained by the Post-Gazette. The Republican congressman in question is Tim Murphy.
The woman, for a reason, accused Murphy of hypocrisy in January after the congressman posted an anti-abortion message to his Facebook account. She said "You have zero issue posting your pro-life stance all over the place when you had no issue asking me to abort our unborn child just last week when we thought that was one of the options."
Murphy's response? "I get what you say about my March for life messages. I've never written them. Staff does them. I read them and winced. I told staff don't write any more. I will."
How much of an idiocy is this? Although, it kind of fits into the current political climate in the US perfectly. Abortion is a bad, bad thing, just until you feel it's the right thing to do.
Muprhy has a strong, 100% anti-abortion voting record. But it seems it's something he only votes for to get the backing of the anti-abortion groups, he actually thinks abortion is great.
---
more in Breaking News
Britain marches for second referendum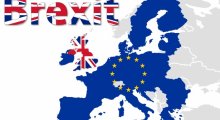 Up to 700 000 protesters marched to London's Parliament Square on Saturday, demanding a new referendum on Brexit and/or to have a say on the final Brexit deal with the EU. While the police was not able to estimate the size of the crowd, it's likely it was up to 700 000.
Another day, another stupid announcement from Trump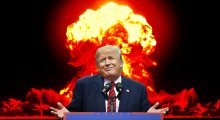 The wannabe president-businessman Trump announced yesterday that he is now pulling out of nuclear arms treaty.
Coca-Cola is looking into weed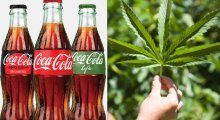 According to a statement from the company, Coca-Cola is considering using the non-psychoactive CBD in some of their beverages.
Woodward vs Trump - is there even a choice?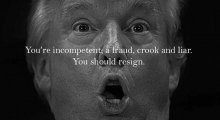 Bob Woodward's book, "Fear: Trump in the White House," that is about the be released September 11, has already started to cause problems for the Trump administration.
California Passes Net Neutrality Bill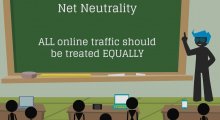 While Net Neutrality laws were repealed on December 14, 2017 in the United States, and took effect on June 11, 2018 (although a U.S. Senate vote to upheld the regulation), California's net neutrality bill has just taken a major victory after the bill, S.B. 822, received a majority of votes in the Senate.