When Anti-abortion congressman urges mistress to get an abortion

Post-Gazette reported that a Pennsylvania Republican who's always been anti-abortion, as his voting record confirms, told his mistress to get an abortion. The messages proving that were obtained by the Post-Gazette. The Republican congressman in question is Tim Murphy.
The woman, for a reason, accused Murphy of hypocrisy in January after the congressman posted an anti-abortion message to his Facebook account. She said "You have zero issue posting your pro-life stance all over the place when you had no issue asking me to abort our unborn child just last week when we thought that was one of the options."
Murphy's response? "I get what you say about my March for life messages. I've never written them. Staff does them. I read them and winced. I told staff don't write any more. I will."
How much of an idiocy is this? Although, it kind of fits into the current political climate in the US perfectly. Abortion is a bad, bad thing, just until you feel it's the right thing to do.
Muprhy has a strong, 100% anti-abortion voting record. But it seems it's something he only votes for to get the backing of the anti-abortion groups, he actually thinks abortion is great.
---
more in Breaking News
Southwest Airlines Flight 1380 passengers receive $5000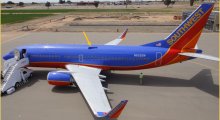 Southwest Airlines Flight 1380 passengers, or at least some of them, have received a check for $5000 after experiencing an engine failure that ended with emergency landing in Philadelphia.
Karen McDougal, Trump's playbunny, free to tell her story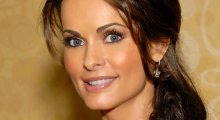 The former Playboy Playmate Karen McDougal who allegedly had an affair with Trump but had a contract which did not allow to speak up about the affair, is now free to tell her story after she reached a settlement with AMI (American Media Inc.).
Nibiru is on it's way to Earth again, doomsayers say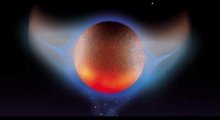 The end of days has been predicted for decades now, with one of the most famous date behind was Dec 21, 2012, when Nibiru, or Planet X, was supposed to hit Earth.
Trump's climate change denying EPA rolls back Obama era car emissions standards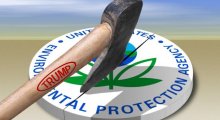 Scott Pruit, the Administrator of Environmental Protection Agency (EPA), announced yesterday that he will be revoking Obama-era car emission standards. Standards set by Obama administration would have required cars and light trucks in the United States to average more than 50 miles per gallon by 2025.
Fake weed, Synthetic cannabinoids, kill two in Illinois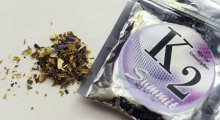 Synthetic cannabinoids have been tied to at least 2 deaths among the 56 cases of severe bleeding in central Illinois. The users of the drug, often also referred to as fake week, K2, or Spice, were hospitalized due to coughing up of blood, bloody nose, blood in urin, and bleeding gums among other symptoms.