When Anti-abortion congressman urges mistress to get an abortion

Post-Gazette reported that a Pennsylvania Republican who's always been anti-abortion, as his voting record confirms, told his mistress to get an abortion. The messages proving that were obtained by the Post-Gazette. The Republican congressman in question is Tim Murphy.
The woman, for a reason, accused Murphy of hypocrisy in January after the congressman posted an anti-abortion message to his Facebook account. She said "You have zero issue posting your pro-life stance all over the place when you had no issue asking me to abort our unborn child just last week when we thought that was one of the options."
Murphy's response? "I get what you say about my March for life messages. I've never written them. Staff does them. I read them and winced. I told staff don't write any more. I will."
How much of an idiocy is this? Although, it kind of fits into the current political climate in the US perfectly. Abortion is a bad, bad thing, just until you feel it's the right thing to do.
Muprhy has a strong, 100% anti-abortion voting record. But it seems it's something he only votes for to get the backing of the anti-abortion groups, he actually thinks abortion is great.
---
more in Breaking News
Chelsea Manning to run for U.S. Senate in Maryland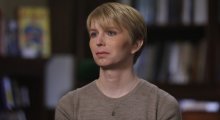 Chelsea Manning has filed her candidacy to run for U.S. Senate in Maryland, challenging Sen. Benjamin L. Cardin in this year's election. She'll be running as a democrat.
Farage suggests a second Brexit referendum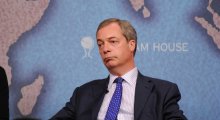 Nigel Farage suggested yesterday that a second EU referendum should be held, should the parliament reject the current Brexit deal negotiated with the EU. His call comes as a surprise to many, considering he has always been pro-Brexit, and actually still is.
Trump grumpy about Obama deal that was actually made by Bush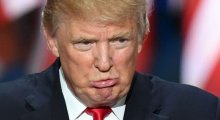 Trump has just just cancelled his trip to London to open the new billion dollar embassy. It would have been his first official trip to UK as a president. He said that Obama Administration had sold the best located embassy for nothing to build a new one which is located in a worse place.
Disgraced Sheriff Joe Arpaio shows his true EQ/IQ once again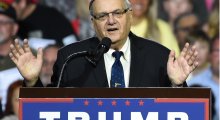 Just as you thought it might be over, another person brings up the topic of Obama's birth certificate. Thank you for that, formerly known as disgraced sheriff Joe Arpaio, now the Senate candidate.
US firm to launch "no find, no fee" search for MH370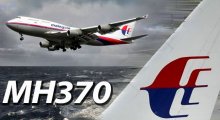 A private tech company Ocean Infinity has just landed a contract with the Malaysian government to search for the flight MH370 that went missing in March 2014. The contract is "no-find, no-fee" which means that if the company is unable to find the plane, they won't get paid.