Is Jared Kushner dangerously inadequate or simply lying?

With Trump family you can never know. Lying, or presenting alternative facts as they like to say, is a family thing, Trump family thing. But when those same people also seem to be totally inadequate when doing the simplest of tasks, that should get people worried. After all, these people are currently in charge or the U.S.
When trying to get security clearance, Kushner had to update the disclosure form necessary to obtain security clearance three separate times. Why? For one, he didn't list any names under a section that asked about foreign contacts. He also got the dates of his graduate degrees incorrect. Not to mention his father-in-law's address.
Now, based to the records held by the New York State Board of Elections, during voter registration
Jared Kushner
identified himself as woman.
And we are not talking about a random Trump relative, that's a man Trump has put in charge of negotiating peace between Israel and Palestine, updating technology across the entire federal government, fixing the opioid crisis, spearheading criminal justice reform, and much more. If he can't even fill the simple forms right without lying and/or not paying attention to the obvious details, how the hell can this man be capable of doing anything else at all?
"Kushner can't even fill out the most basic paperwork without screwing it up, so it's a mystery why anyone thinks he's somehow going to bring peace to the Middle East," -- Brad Bainum, a spokesperson for American Bridge.
---
more in Breaking News
Chelsea Manning to run for U.S. Senate in Maryland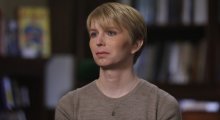 Chelsea Manning has filed her candidacy to run for U.S. Senate in Maryland, challenging Sen. Benjamin L. Cardin in this year's election. She'll be running as a democrat.
Farage suggests a second Brexit referendum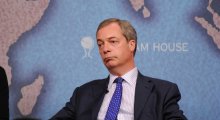 Nigel Farage suggested yesterday that a second EU referendum should be held, should the parliament reject the current Brexit deal negotiated with the EU. His call comes as a surprise to many, considering he has always been pro-Brexit, and actually still is.
Trump grumpy about Obama deal that was actually made by Bush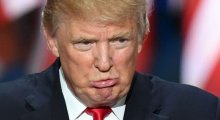 Trump has just just cancelled his trip to London to open the new billion dollar embassy. It would have been his first official trip to UK as a president. He said that Obama Administration had sold the best located embassy for nothing to build a new one which is located in a worse place.
Disgraced Sheriff Joe Arpaio shows his true EQ/IQ once again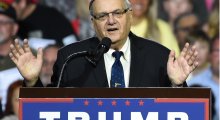 Just as you thought it might be over, another person brings up the topic of Obama's birth certificate. Thank you for that, formerly known as disgraced sheriff Joe Arpaio, now the Senate candidate.
US firm to launch "no find, no fee" search for MH370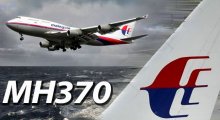 A private tech company Ocean Infinity has just landed a contract with the Malaysian government to search for the flight MH370 that went missing in March 2014. The contract is "no-find, no-fee" which means that if the company is unable to find the plane, they won't get paid.