Jared Kushner did Hillary Clinton?

Jared Kushner's lawyer acknowledged on Sunday that Kushner, Trump's son-in-law, did Hillary Clinton, in the sense that....he used his personal email account when conducting official government business.
The news of Kushner's private email account use was first reported by Politico, followed by the lawyer's statement saying that only less than a hundred emails were involved.
Trump has actively been attacking Hillary for her private email use for government business both during the elections and long after. He's actually been pressing for Clinton's prosecution. Will he now be asking for Kushner's prosecution?
Kushner's lawyer said in a statement that "Mr. Kushner uses his White House email address to conduct White House business. Fewer than a hundred emails from January through August were either sent to or returned by Mr. Kushner to colleagues in the White House from his personal email account."
According to the lawyer, although Kushner has used the private email account, "All nonpersonal emails were forwarded to his official address and all have been preserved in any event."
---
more in Breaking News
Karen McDougal, Trump's playbunny, free to tell her story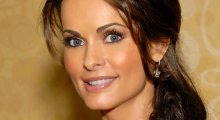 The former Playboy Playmate Karen McDougal who allegedly had an affair with Trump but had a contract which did not allow to speak up about the affair, is now free to tell her story after she reached a settlement with AMI (American Media Inc.).
Nibiru is on it's way to Earth again, doomsayers say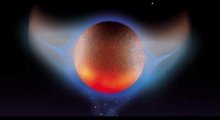 The end of days has been predicted for decades now, with one of the most famous date behind was Dec 21, 2012, when Nibiru, or Planet X, was supposed to hit Earth.
Trump's climate change denying EPA rolls back Obama era car emissions standards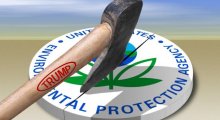 Scott Pruit, the Administrator of Environmental Protection Agency (EPA), announced yesterday that he will be revoking Obama-era car emission standards. Standards set by Obama administration would have required cars and light trucks in the United States to average more than 50 miles per gallon by 2025.
Fake weed, Synthetic cannabinoids, kill two in Illinois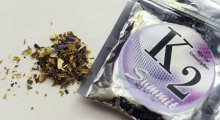 Synthetic cannabinoids have been tied to at least 2 deaths among the 56 cases of severe bleeding in central Illinois. The users of the drug, often also referred to as fake week, K2, or Spice, were hospitalized due to coughing up of blood, bloody nose, blood in urin, and bleeding gums among other symptoms.
School district in Pennsylvania arms students with rocks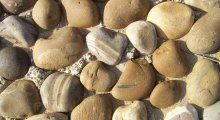 CNN reports that the Blue Mountain School District in Schuylkill County has placed buckets of river stones in all class rooms to help students protect themselves against school shooters.