Good news for smokers? Moving every half an hour is healthy

According to a new research, if you're sitting for long periods of time, exercise is not enough to avoid health risks. Instead, regular movement is needed, once every half an hour is perfect. Moving at least every half an hour should be enough to limit the health effects of jobs requiring to sit all day.
Based on the results of the research, long periods of
inactivity
are linked to increased risk of death.
"If you sit at work all day, if you sit at home a lot, then you should be really mindful of trying to take a break from your sitting habits as often as possible - at least every 30 minutes,"
-- Keith Diaz, co-author of the study, Columbia University Medical Center.
Although part-jokingly, we could say that this could be seen as good news by people who smoke a lot, and walk to the smoking room, or outside, every hour or why not half an hour. Obviously, smoking all by itself is bad, but the habit of standing up and walking around for a bit every once in a while, that's one habit non-smokers could learn from the smokers. And smokers, even when they decide to quit, should still take small breaks together with their smoking friends.
The study took place between 2009 and 2013, and included 8000 individuals aged 45 and over. All the participants wore an activity tracker at least four days during one week.
On average, participants were inactive 12.3 hours every day (inside a roughly 16-hour waking day). The results showed that people who were inactive for 13.2 hours a day had a 2.6 times higher risk of death than those spending 11.5 hours a day inactive.
While the study also looked at which is worse - the total time you sit in a day, or how long time you sit in one go - the results are kind of mixed, showing that in general both are bad. Sitting long time all in one go, or sitting long in general.
But overall, the results showed that people who are sitting max 30 minutes at a time have the lowest risk of death. And obviously, the longer and more intense breaks [from inactivity, meaning sitting], the better.
This study has its problems (the one-week time-frame people had to wear the tracker for one), but even looking at it logically, the results make sense.
---
more in Breaking News
End of days coming this weekend, numerologists claim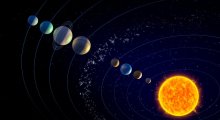 If the news about the upcoming doomsdays would have been true, the world would have ended at least a dozen of times already. But last I checked, we're still here. However, that doesn't mean that the conspiracy theorists couldn't come up with dozens of new dates and the latest "prediction" has been made for this weekend.
Virginia's famous "middle-finger-cyclist" just got fired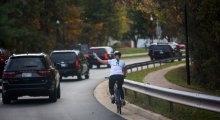 On October 28, Juli Briskman, a Virginia cyclist, was photographed showing her middle finger at Trump's motorcade as it drove past her. Now she's been fired by her company, Akima L.L.C.
Utah nurse gets $500 000 settlement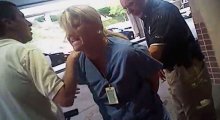 Utah nurse, Alex Wubble, has reached a settlement worth half a million dollars after being forcibly arrested for refusing to let an officer draw blood from an unconscious patient. The incident was videotaped and highly publicized.
71% of Americans believe politics have reached a dangerous low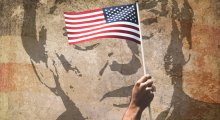 According to a new poll by Washington Post and University of Maryland, 71% of Americans believe politics have reached a dangerous low.
Mueller reportedly obtained the first sealed indictment on Friday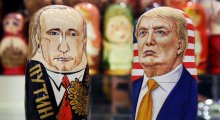 Robert Mueller, the special counsel overseeing the Russia investigation, reportedly filed the first criminal charges on Friday, according to CNN. The charges are part of the inquiry into Russia's interference during the 2016 presidential election.