As Business Advisory Councils members quit, Trump says it was his decision to dissolve the councils

Another day, still the same Trump. As members of Trump's Business Councils quit, both from Manufacturing Council and Strategic and Policy Forum, Trump tweeted that "Rather than putting pressure on the businesspeople of the Manufacturing Council & Strategy & Policy Forum, I am ending both. Thank you all!" As if it was his decision to end them, also saying that "For every CEO that drops out of the Manufacturing Council, I have many to take their place. Grandstanders should not have gone on. JOBS!"
This man truly is a really bad loser who never admits his failures.
People have resigned the councils for different reasons, here are just a few:
Elon Musk (Tesla) and Bob Iger (Disney) left because of Trump's withdrawal from the Paris climate agreement. As Trump said,
"I was elected to represent the citizens of Pittsburgh, not Paris."
Just this one statement shows how ignorant the man actually is, and how qualified to be a president he is. To put it in a nice way, he doesn't seem to grasp anything at all. Even the mayor of Pittsburgh tweeted as a response that
"Actually, we're with Paris on this one."
Alex Gorsky (Johnson & Johnson), Brian Krzanich (Intel), Denise Morrison (Campbell Soup), Greg Hayes (United Technologies), Inge Thulin (3M), Kenneth Frazier (Merck), Kevin Plank (Under Armour), Richard Trumka (AFL-CLO), Scott Paul (Alliance for American Manufacturing), and Thea Lee (AFL-CLO) left because of Trump's response to Charlottesville violence. Instead of just condemning white supremacy once and for all, Trump just had to go blame the Charlottesville bloodshed on "two sides." Of course, the other side might have been in the wrong as well. But in this instance, that's very, very secondary. Campbell Soup Co. president and chief executive Denise Morrison said that
"Racism and murder are unequivocally reprehensible and are not morally equivalent to anything else that happened in Charlottesville."
And we agree with it.
Travis Kalanick from Uber resigned the Council because of Trump's immigration executive order.
Roughly 30% of the members of the two councils have resigned to date. Most likely many others would have been still to go very soon. And Trump is still claiming that he dissolved the councils all by himself. Well, actually he did, he did it himself, but not intentionally.
Well, welcome to the new world, I guess.
---
more in Breaking News
Chelsea Manning to run for U.S. Senate in Maryland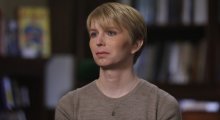 Chelsea Manning has filed her candidacy to run for U.S. Senate in Maryland, challenging Sen. Benjamin L. Cardin in this year's election. She'll be running as a democrat.
Farage suggests a second Brexit referendum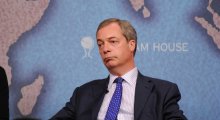 Nigel Farage suggested yesterday that a second EU referendum should be held, should the parliament reject the current Brexit deal negotiated with the EU. His call comes as a surprise to many, considering he has always been pro-Brexit, and actually still is.
Trump grumpy about Obama deal that was actually made by Bush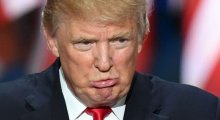 Trump has just just cancelled his trip to London to open the new billion dollar embassy. It would have been his first official trip to UK as a president. He said that Obama Administration had sold the best located embassy for nothing to build a new one which is located in a worse place.
Disgraced Sheriff Joe Arpaio shows his true EQ/IQ once again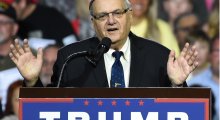 Just as you thought it might be over, another person brings up the topic of Obama's birth certificate. Thank you for that, formerly known as disgraced sheriff Joe Arpaio, now the Senate candidate.
US firm to launch "no find, no fee" search for MH370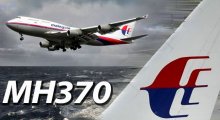 A private tech company Ocean Infinity has just landed a contract with the Malaysian government to search for the flight MH370 that went missing in March 2014. The contract is "no-find, no-fee" which means that if the company is unable to find the plane, they won't get paid.