As Business Advisory Councils members quit, Trump says it was his decision to dissolve the councils

Another day, still the same Trump. As members of Trump's Business Councils quit, both from Manufacturing Council and Strategic and Policy Forum, Trump tweeted that "Rather than putting pressure on the businesspeople of the Manufacturing Council & Strategy & Policy Forum, I am ending both. Thank you all!" As if it was his decision to end them, also saying that "For every CEO that drops out of the Manufacturing Council, I have many to take their place. Grandstanders should not have gone on. JOBS!"
This man truly is a really bad loser who never admits his failures.
People have resigned the councils for different reasons, here are just a few:
Elon Musk (Tesla) and Bob Iger (Disney) left because of Trump's withdrawal from the Paris climate agreement. As Trump said,
"I was elected to represent the citizens of Pittsburgh, not Paris."
Just this one statement shows how ignorant the man actually is, and how qualified to be a president he is. To put it in a nice way, he doesn't seem to grasp anything at all. Even the mayor of Pittsburgh tweeted as a response that
"Actually, we're with Paris on this one."
Alex Gorsky (Johnson & Johnson), Brian Krzanich (Intel), Denise Morrison (Campbell Soup), Greg Hayes (United Technologies), Inge Thulin (3M), Kenneth Frazier (Merck), Kevin Plank (Under Armour), Richard Trumka (AFL-CLO), Scott Paul (Alliance for American Manufacturing), and Thea Lee (AFL-CLO) left because of Trump's response to Charlottesville violence. Instead of just condemning white supremacy once and for all, Trump just had to go blame the Charlottesville bloodshed on "two sides." Of course, the other side might have been in the wrong as well. But in this instance, that's very, very secondary. Campbell Soup Co. president and chief executive Denise Morrison said that
"Racism and murder are unequivocally reprehensible and are not morally equivalent to anything else that happened in Charlottesville."
And we agree with it.
Travis Kalanick from Uber resigned the Council because of Trump's immigration executive order.
Roughly 30% of the members of the two councils have resigned to date. Most likely many others would have been still to go very soon. And Trump is still claiming that he dissolved the councils all by himself. Well, actually he did, he did it himself, but not intentionally.
Well, welcome to the new world, I guess.
---
more in Breaking News
Donald Trump Jr. to give up Secret Service protection? Please don't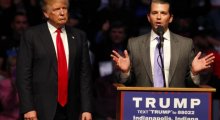 According to New York Times and Washington Post, Donald Trump Jr. wants to give up Secret Service protection due to lack of privacy.
Hollywood stars raise more than $14m for hurricane victims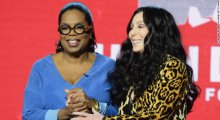 Hollywood stars held a one-hour televised benefit on Tuesday to raise money for hurricane Harvey and Irma victims. By the time the show was over, they had raised $14.5 million for the victims.
Good news for smokers? Moving every half an hour is healthy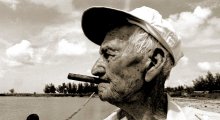 According to a new research, if you're sitting for long periods of time, exercise is not enough to avoid health risks. Instead, regular movement is needed, once every half an hour is perfect. Moving at least every half an hour should be enough to limit the health effects of jobs requiring to sit all day.
Children living near fast food joints more likely to get obese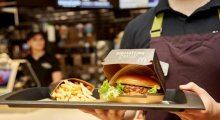 Researchers from the University of the West of England conducted a study tracking the weight of more than 1500 primary school students aged 4-11 to see if the distance to the nearest fast food joint has any effect on children's weight.
Can a computer tell if you're gay?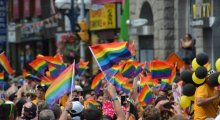 It seems it can, and with up to 91% accuracy, if you were to believe Stanford University researchers Yilun Wang and Michal Kosinski, people who developed an AI that used deep neural networks to extract features from around 35k facial images and classified them by sexual orientation.