As Business Advisory Councils members quit, Trump says it was his decision to dissolve the councils

Another day, still the same Trump. As members of Trump's Business Councils quit, both from Manufacturing Council and Strategic and Policy Forum, Trump tweeted that "Rather than putting pressure on the businesspeople of the Manufacturing Council & Strategy & Policy Forum, I am ending both. Thank you all!" As if it was his decision to end them, also saying that "For every CEO that drops out of the Manufacturing Council, I have many to take their place. Grandstanders should not have gone on. JOBS!"
This man truly is a really bad loser who never admits his failures.
People have resigned the councils for different reasons, here are just a few:
Elon Musk (Tesla) and Bob Iger (Disney) left because of Trump's withdrawal from the Paris climate agreement. As Trump said,
"I was elected to represent the citizens of Pittsburgh, not Paris."
Just this one statement shows how ignorant the man actually is, and how qualified to be a president he is. To put it in a nice way, he doesn't seem to grasp anything at all. Even the mayor of Pittsburgh tweeted as a response that
"Actually, we're with Paris on this one."
Alex Gorsky (Johnson & Johnson), Brian Krzanich (Intel), Denise Morrison (Campbell Soup), Greg Hayes (United Technologies), Inge Thulin (3M), Kenneth Frazier (Merck), Kevin Plank (Under Armour), Richard Trumka (AFL-CLO), Scott Paul (Alliance for American Manufacturing), and Thea Lee (AFL-CLO) left because of Trump's response to Charlottesville violence. Instead of just condemning white supremacy once and for all, Trump just had to go blame the Charlottesville bloodshed on "two sides." Of course, the other side might have been in the wrong as well. But in this instance, that's very, very secondary. Campbell Soup Co. president and chief executive Denise Morrison said that
"Racism and murder are unequivocally reprehensible and are not morally equivalent to anything else that happened in Charlottesville."
And we agree with it.
Travis Kalanick from Uber resigned the Council because of Trump's immigration executive order.
Roughly 30% of the members of the two councils have resigned to date. Most likely many others would have been still to go very soon. And Trump is still claiming that he dissolved the councils all by himself. Well, actually he did, he did it himself, but not intentionally.
Well, welcome to the new world, I guess.
---
more in Breaking News
Rep. Steve King does his best to look like a fool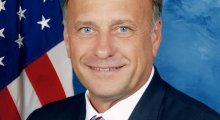 Google CEO Sundar Pichai had to answer a bunch on different questions at a House Judiciary Committee hearing on Tuesday. Among the people questioning him was Rep. Steve King (R-Iowa) who asked Pichai for example why his 7-year-old granddaughter had seen a photo of the congressman with inappropriate language while playing a game on her iPhone.
Japan cyber security minister has never used a computer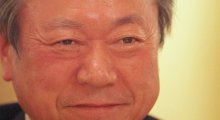 Stranger things have happened, I guess, but based on the latest news, Japan cyber security minister Yoshitaka Sakurada has never used a computer and doesn't even really know what an USB drive is.
Trump fires Sessions for not ending the Russia probe againts him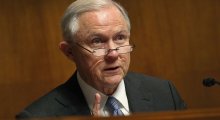 While Trump would probably disagree with everything here, that's exactly what he did. Of course, he would probably say that he didn't fire anyone, but Sessions submitted his resignation letter himself. Which is true, but we all know how things like this are being done. He would also probably say that Session wasn't sent away because of the probe but because he was doing bad job in general. And, of course, he would most definitely lie about his own lies.
British business leaders call for a second Brexit vote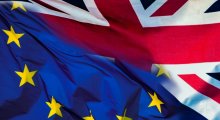 At least 60 British business leaders have signed a letter calling for a second Brexit vote. The letter that was published in the Sunday Times has signatures from James Daunt (Waterstones book store), Mark Selby (Wahaca restaurant).
Guns don't kill people? Yes, they do!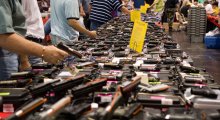 There is a popular saying among people who like guns - guns don't kill people, people do. But that might not be so true after all. According to a recent study, 8300 KIDS end up in the ER each year in the United States due to gun-related injuries.