As Business Advisory Councils members quit, Trump says it was his decision to dissolve the councils

Another day, still the same Trump. As members of Trump's Business Councils quit, both from Manufacturing Council and Strategic and Policy Forum, Trump tweeted that "Rather than putting pressure on the businesspeople of the Manufacturing Council & Strategy & Policy Forum, I am ending both. Thank you all!" As if it was his decision to end them, also saying that "For every CEO that drops out of the Manufacturing Council, I have many to take their place. Grandstanders should not have gone on. JOBS!"
This man truly is a really bad loser who never admits his failures.
People have resigned the councils for different reasons, here are just a few:
Elon Musk (Tesla) and Bob Iger (Disney) left because of Trump's withdrawal from the Paris climate agreement. As Trump said,
"I was elected to represent the citizens of Pittsburgh, not Paris."
Just this one statement shows how ignorant the man actually is, and how qualified to be a president he is. To put it in a nice way, he doesn't seem to grasp anything at all. Even the mayor of Pittsburgh tweeted as a response that
"Actually, we're with Paris on this one."
Alex Gorsky (Johnson & Johnson), Brian Krzanich (Intel), Denise Morrison (Campbell Soup), Greg Hayes (United Technologies), Inge Thulin (3M), Kenneth Frazier (Merck), Kevin Plank (Under Armour), Richard Trumka (AFL-CLO), Scott Paul (Alliance for American Manufacturing), and Thea Lee (AFL-CLO) left because of Trump's response to Charlottesville violence. Instead of just condemning white supremacy once and for all, Trump just had to go blame the Charlottesville bloodshed on "two sides." Of course, the other side might have been in the wrong as well. But in this instance, that's very, very secondary. Campbell Soup Co. president and chief executive Denise Morrison said that
"Racism and murder are unequivocally reprehensible and are not morally equivalent to anything else that happened in Charlottesville."
And we agree with it.
Travis Kalanick from Uber resigned the Council because of Trump's immigration executive order.
Roughly 30% of the members of the two councils have resigned to date. Most likely many others would have been still to go very soon. And Trump is still claiming that he dissolved the councils all by himself. Well, actually he did, he did it himself, but not intentionally.
Well, welcome to the new world, I guess.
---
more in Breaking News
Southwest Airlines Flight 1380 passengers receive $5000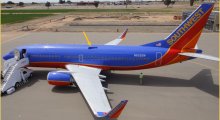 Southwest Airlines Flight 1380 passengers, or at least some of them, have received a check for $5000 after experiencing an engine failure that ended with emergency landing in Philadelphia.
Karen McDougal, Trump's playbunny, free to tell her story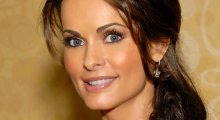 The former Playboy Playmate Karen McDougal who allegedly had an affair with Trump but had a contract which did not allow to speak up about the affair, is now free to tell her story after she reached a settlement with AMI (American Media Inc.).
Nibiru is on it's way to Earth again, doomsayers say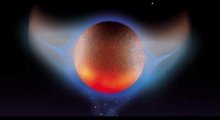 The end of days has been predicted for decades now, with one of the most famous date behind was Dec 21, 2012, when Nibiru, or Planet X, was supposed to hit Earth.
Trump's climate change denying EPA rolls back Obama era car emissions standards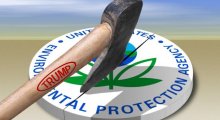 Scott Pruit, the Administrator of Environmental Protection Agency (EPA), announced yesterday that he will be revoking Obama-era car emission standards. Standards set by Obama administration would have required cars and light trucks in the United States to average more than 50 miles per gallon by 2025.
Fake weed, Synthetic cannabinoids, kill two in Illinois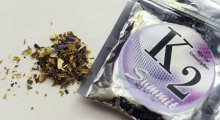 Synthetic cannabinoids have been tied to at least 2 deaths among the 56 cases of severe bleeding in central Illinois. The users of the drug, often also referred to as fake week, K2, or Spice, were hospitalized due to coughing up of blood, bloody nose, blood in urin, and bleeding gums among other symptoms.