US to cut nicotine level in cigarettes?

A proposal by the U.S. Food and Drug Administration was unveiled on Friday. The government proposes cutting nicotine level in cigarettes to
non-addictive
.
The Big Tobacco is obviously not too happy about the proposal, shares of all the major tobacco companies in both the US and UK fell heavily after the news came out, losing around $26 billion in value in a matter of hours.
While it's true that it's not nicotine that's the problem bit in cigarettes, it's what makes smoking cigarettes addictive. And if you're not smoking, you're also not inhaling the other chemical compounds in tobacco that are the problem.
As FDA Commissioner Scott Gottlieb said,
"Nicotine itself is not responsible for the cancer, the lung disease and heart disease that kill hundreds of thousands of Americans each year. It's the other chemical compounds in tobacco and in the smoke created by setting tobacco on fire that directly cause illness and death."
Will this proposal get people to study more the potential health effects of e-cigarettes to say one and for all whether e-cigarettes would be a good replacement? We don't know. Only time will tell. Or maybe Big Tobacco will start coming out with some strange studies themselves, like something we faked here a few years ago ourselves -
Big Tobacco claims there's no smoke in their cigarettes
.
---
more in Breaking News
Can drinking help you have a longer life?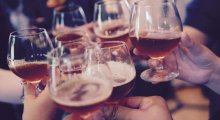 During a meeting of the American Association for the Advancement of Science a study was presented that shows how moderate drinking can lead to longer life.
Trump endorses the dumbest and worst candidate in history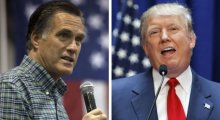 Trump has just endorsed Mitt Romney for senate seat in Utah, the man he called the dumbest and worst candidate in history during the 2016 presidential campaign. Can't the man just make up his mind? ...
Trump hopes Oprah will run for president to ridicule her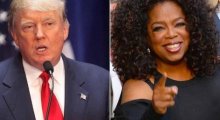 Another day, another Tweet. Same Trump. The latest tweet comes as a response to Oprah's statements in 60 Minutes.
Iranian plane with 65 people on board still not found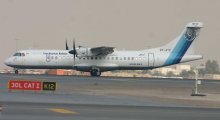 The Aseman Airlines plane that disappeared from radar screens yesterday is still lost, rescue teams are yet to find it. The plane got lost yesterday 50 minutes after the start of its journey from Tehran to Yasuj. The plane most likely went down in the mountains which makes it difficult to find the wreckage.
Mitt Romney to run for a U.S. Senate seat in Utah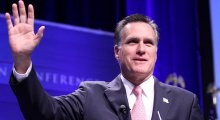 While no official announcements have yet been made, according to sources familiar with Romney's plans, the former presidential nominee will be running for a US senate seat in Utah.