US to cut nicotine level in cigarettes?

A proposal by the U.S. Food and Drug Administration was unveiled on Friday. The government proposes cutting nicotine level in cigarettes to
non-addictive
.
The Big Tobacco is obviously not too happy about the proposal, shares of all the major tobacco companies in both the US and UK fell heavily after the news came out, losing around $26 billion in value in a matter of hours.
While it's true that it's not nicotine that's the problem bit in cigarettes, it's what makes smoking cigarettes addictive. And if you're not smoking, you're also not inhaling the other chemical compounds in tobacco that are the problem.
As FDA Commissioner Scott Gottlieb said,
"Nicotine itself is not responsible for the cancer, the lung disease and heart disease that kill hundreds of thousands of Americans each year. It's the other chemical compounds in tobacco and in the smoke created by setting tobacco on fire that directly cause illness and death."
Will this proposal get people to study more the potential health effects of e-cigarettes to say one and for all whether e-cigarettes would be a good replacement? We don't know. Only time will tell. Or maybe Big Tobacco will start coming out with some strange studies themselves, like something we faked here a few years ago ourselves -
Big Tobacco claims there's no smoke in their cigarettes
.
---
more in Breaking News
Coca-Cola is looking into weed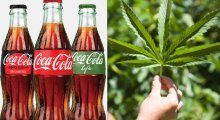 According to a statement from the company, Coca-Cola is considering using the non-psychoactive CBD in some of their beverages.
Woodward vs Trump - is there even a choice?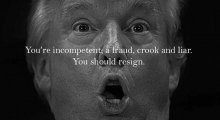 Bob Woodward's book, "Fear: Trump in the White House," that is about the be released September 11, has already started to cause problems for the Trump administration.
California Passes Net Neutrality Bill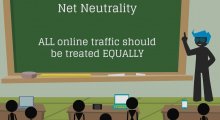 While Net Neutrality laws were repealed on December 14, 2017 in the United States, and took effect on June 11, 2018 (although a U.S. Senate vote to upheld the regulation), California's net neutrality bill has just taken a major victory after the bill, S.B. 822, received a majority of votes in the Senate.
The end of Superdelegates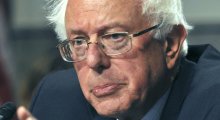 On Saturday a decision was made to significantly reduce the power of superdelegates. The vote at The Democratic National Committee was pushed by Bernie Sanders and DNC Chairman Tom Perez.
A retired Navy admiral asks Trump to revoke his security clearance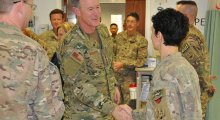 William H. McRaven, a retired Navy admiral, has asked Trump to revoke his security clearance. The admiral who also oversaw the raid back in 2011 that killed Osama bin Laden, asked that in solidarity with former CIA director James Brennan whose security clearance was revoked Wednesday.