US to cut nicotine level in cigarettes?

A proposal by the U.S. Food and Drug Administration was unveiled on Friday. The government proposes cutting nicotine level in cigarettes to
non-addictive
.
The Big Tobacco is obviously not too happy about the proposal, shares of all the major tobacco companies in both the US and UK fell heavily after the news came out, losing around $26 billion in value in a matter of hours.
While it's true that it's not nicotine that's the problem bit in cigarettes, it's what makes smoking cigarettes addictive. And if you're not smoking, you're also not inhaling the other chemical compounds in tobacco that are the problem.
As FDA Commissioner Scott Gottlieb said,
"Nicotine itself is not responsible for the cancer, the lung disease and heart disease that kill hundreds of thousands of Americans each year. It's the other chemical compounds in tobacco and in the smoke created by setting tobacco on fire that directly cause illness and death."
Will this proposal get people to study more the potential health effects of e-cigarettes to say one and for all whether e-cigarettes would be a good replacement? We don't know. Only time will tell. Or maybe Big Tobacco will start coming out with some strange studies themselves, like something we faked here a few years ago ourselves -
Big Tobacco claims there's no smoke in their cigarettes
.
---
more in Breaking News
Elon Musk to help get Puerto Rico's Lights Back on?
Elon musk tweeted on Thursday that Tesla can help Puerto Rico with a long-term solution in getting the island's lights back on, by rebuilding Puerto Rico's electrical grid which was devastated by the recent hurricanes, specifically hurricane Maria, which struck on Sept. 20.
When Anti-abortion congressman urges mistress to get an abortion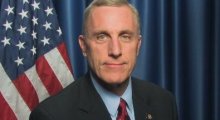 Post-Gazette reported that a Pennsylvania Republican who's always been anti-abortion, as his voting record confirms, told his mistress to get an abortion.
Is Jared Kushner dangerously inadequate or simply lying?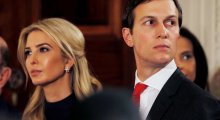 With Trump family you can never know. Lying, or presenting alternative facts as they like to say, is a family thing, Trump family thing. But when those same people also seem to be totally inadequate when doing the simplest of tasks, that should get people worried.
B.o.B to send himself to space, permanently, needs $200 000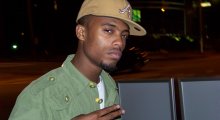 Or to be precise, yesterday he was asking for $200 000 on his Gofundme page. Today he seems to have realized that space travel, paraphrasing our big leader Donald Trump, is more complicated than he thought, who knew?
Jared Kushner did Hillary Clinton?
Jared Kushners lawyer acknowledged on Sunday that Kushner, Trumps son-in-law, did Hillary Clinton, in the sense that....he used his personal email account when conducting official government business.