California growing eight times as much marijuana than actually consumed?

According to a recent revelation by the Los Angeles Times, the marijuana growers in California might be growing eight times more marijuana than people are (legally) consuming. In other words, according to estimations, California produces currently between 14 to 16 million tons of marijuana a year, but consumes only between 1.5 and 2 million tons. Obviously the 12-14 million tons that's not being used is actually going to other states, which is illegal.
Now there's talk that growers might be required to scale back their production, but the executive director of the California Growers Association, Hezekiah Allen, said that significant reduction in production could be painful for licensed growers. Especially as the unlicensed black market sellers would still likely export their product to other states.
But Allen also said that
"In the future, every single license holder is going to need to know exactly where every gram of product is ending up and so conditions are going to change very quickly."
He added that the extra amount of marijuana could theoretically also be turned into oil (around 75 pounds of cannabis can be turned into around 5 litres of oil).
New regulations will most likely take effect in the beginning of next year.
---
more in Breaking News
Trump wants Washington Post reporter fired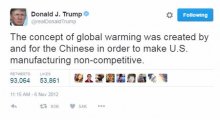 Trump called for a Washington Post reporter to be fired for a (almost) misleading tweet which the reporter deleted just 20 minutes later.
Musk's mega-battery activated, in 60 days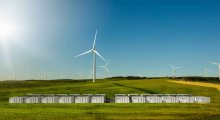 In September Musk made a bet on Twitter, saying that he can solve the power problem in South Australia in 100 days, or it will be built free of charge. The countdown to 100 days started on September 30. Now, after just 60 days, the project has been completed.
Another whackjob set to prove the earth is flat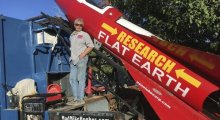 The number of people who haven't heard about the theory that the earth is flat is decreasing every day, since the controversial topic has been in the news quite a bit lately. Around two months ago...
Spain ready to consider giving Catalonia greater fiscal autonomy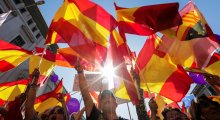 In hopes to soften the crises brought on by the referendum in Catalonia last month that culminated in unilateral declaration of independence (for a moment), Spain is now ready to discuss giving Catalonia greater fiscal autonomy.
End of days coming this weekend, numerologists claim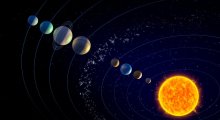 If the news about the upcoming doomsdays would have been true, the world would have ended at least a dozen of times already. But last I checked, we're still here. However, that doesn't mean that the conspiracy theorists couldn't come up with dozens of new dates and the latest "prediction" has been made for this weekend.