California growing eight times as much marijuana than actually consumed?

According to a recent revelation by the Los Angeles Times, the marijuana growers in California might be growing eight times more marijuana than people are (legally) consuming. In other words, according to estimations, California produces currently between 14 to 16 million tons of marijuana a year, but consumes only between 1.5 and 2 million tons. Obviously the 12-14 million tons that's not being used is actually going to other states, which is illegal.
Now there's talk that growers might be required to scale back their production, but the executive director of the California Growers Association, Hezekiah Allen, said that significant reduction in production could be painful for licensed growers. Especially as the unlicensed black market sellers would still likely export their product to other states.
But Allen also said that
"In the future, every single license holder is going to need to know exactly where every gram of product is ending up and so conditions are going to change very quickly."
He added that the extra amount of marijuana could theoretically also be turned into oil (around 75 pounds of cannabis can be turned into around 5 litres of oil).
New regulations will most likely take effect in the beginning of next year.
---
more in Breaking News
Can drinking help you have a longer life?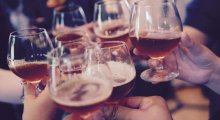 During a meeting of the American Association for the Advancement of Science a study was presented that shows how moderate drinking can lead to longer life.
Trump endorses the dumbest and worst candidate in history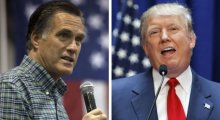 Trump has just endorsed Mitt Romney for senate seat in Utah, the man he called the dumbest and worst candidate in history during the 2016 presidential campaign. Can't the man just make up his mind? ...
Trump hopes Oprah will run for president to ridicule her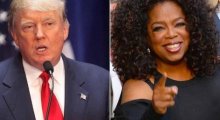 Another day, another Tweet. Same Trump. The latest tweet comes as a response to Oprah's statements in 60 Minutes.
Iranian plane with 65 people on board still not found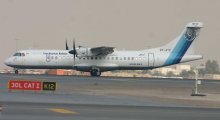 The Aseman Airlines plane that disappeared from radar screens yesterday is still lost, rescue teams are yet to find it. The plane got lost yesterday 50 minutes after the start of its journey from Tehran to Yasuj. The plane most likely went down in the mountains which makes it difficult to find the wreckage.
Mitt Romney to run for a U.S. Senate seat in Utah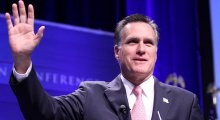 While no official announcements have yet been made, according to sources familiar with Romney's plans, the former presidential nominee will be running for a US senate seat in Utah.