California growing eight times as much marijuana than actually consumed?

According to a recent revelation by the Los Angeles Times, the marijuana growers in California might be growing eight times more marijuana than people are (legally) consuming. In other words, according to estimations, California produces currently between 14 to 16 million tons of marijuana a year, but consumes only between 1.5 and 2 million tons. Obviously the 12-14 million tons that's not being used is actually going to other states, which is illegal.
Now there's talk that growers might be required to scale back their production, but the executive director of the California Growers Association, Hezekiah Allen, said that significant reduction in production could be painful for licensed growers. Especially as the unlicensed black market sellers would still likely export their product to other states.
But Allen also said that
"In the future, every single license holder is going to need to know exactly where every gram of product is ending up and so conditions are going to change very quickly."
He added that the extra amount of marijuana could theoretically also be turned into oil (around 75 pounds of cannabis can be turned into around 5 litres of oil).
New regulations will most likely take effect in the beginning of next year.
---
more in Breaking News
Coca-Cola is looking into weed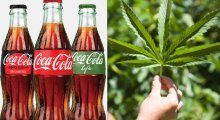 According to a statement from the company, Coca-Cola is considering using the non-psychoactive CBD in some of their beverages.
Woodward vs Trump - is there even a choice?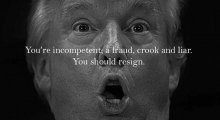 Bob Woodward's book, "Fear: Trump in the White House," that is about the be released September 11, has already started to cause problems for the Trump administration.
California Passes Net Neutrality Bill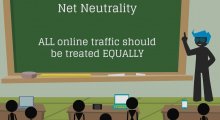 While Net Neutrality laws were repealed on December 14, 2017 in the United States, and took effect on June 11, 2018 (although a U.S. Senate vote to upheld the regulation), California's net neutrality bill has just taken a major victory after the bill, S.B. 822, received a majority of votes in the Senate.
The end of Superdelegates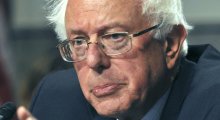 On Saturday a decision was made to significantly reduce the power of superdelegates. The vote at The Democratic National Committee was pushed by Bernie Sanders and DNC Chairman Tom Perez.
A retired Navy admiral asks Trump to revoke his security clearance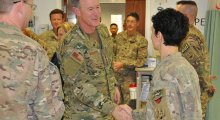 William H. McRaven, a retired Navy admiral, has asked Trump to revoke his security clearance. The admiral who also oversaw the raid back in 2011 that killed Osama bin Laden, asked that in solidarity with former CIA director James Brennan whose security clearance was revoked Wednesday.