Former GOP megadonor disgusted with Trump and the Republicans following him

Former GOP megadonor, Mike Fernandez, has now spent more than a year to try to wake the Republicans up, spending millions of dollars for ads against the man. While he used to be a huge supporter of GOP, he left supporting the club because of Trump.
"
I am out of the political process. Too disgusted, too expensive, too supportive of ego maniacs whose words have the value of quicksand.
He has called Trump an
"abortion of a human being"
in the last months, saying that
"If I was the doctor and knew what that baby would do, I'd have made sure it never would have seen the light of day."
While such harsh words are not nice to say about anyone to be honest, they do sound exactly what Trump himself has, and would say, about people he doesn't like. And he has repeatedly said that
"We must stop being politically correct."
So there you go.
"All the Republicans who hide behind the flag and hide behind the church, they don't have the f------- balls to do what it takes," Fernandez said during a telephone interview with POLITICO last week.
---
more in Breaking News
Coca-Cola is looking into weed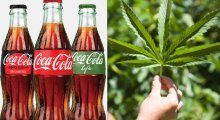 According to a statement from the company, Coca-Cola is considering using the non-psychoactive CBD in some of their beverages.
Woodward vs Trump - is there even a choice?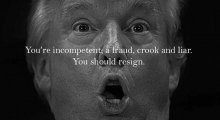 Bob Woodward's book, "Fear: Trump in the White House," that is about the be released September 11, has already started to cause problems for the Trump administration.
California Passes Net Neutrality Bill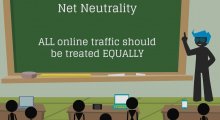 While Net Neutrality laws were repealed on December 14, 2017 in the United States, and took effect on June 11, 2018 (although a U.S. Senate vote to upheld the regulation), California's net neutrality bill has just taken a major victory after the bill, S.B. 822, received a majority of votes in the Senate.
The end of Superdelegates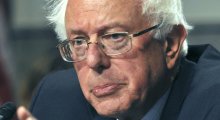 On Saturday a decision was made to significantly reduce the power of superdelegates. The vote at The Democratic National Committee was pushed by Bernie Sanders and DNC Chairman Tom Perez.
A retired Navy admiral asks Trump to revoke his security clearance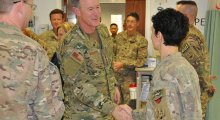 William H. McRaven, a retired Navy admiral, has asked Trump to revoke his security clearance. The admiral who also oversaw the raid back in 2011 that killed Osama bin Laden, asked that in solidarity with former CIA director James Brennan whose security clearance was revoked Wednesday.