Former GOP megadonor disgusted with Trump and the Republicans following him

Former GOP megadonor, Mike Fernandez, has now spent more than a year to try to wake the Republicans up, spending millions of dollars for ads against the man. While he used to be a huge supporter of GOP, he left supporting the club because of Trump.
"
I am out of the political process. Too disgusted, too expensive, too supportive of ego maniacs whose words have the value of quicksand.
He has called Trump an
"abortion of a human being"
in the last months, saying that
"If I was the doctor and knew what that baby would do, I'd have made sure it never would have seen the light of day."
While such harsh words are not nice to say about anyone to be honest, they do sound exactly what Trump himself has, and would say, about people he doesn't like. And he has repeatedly said that
"We must stop being politically correct."
So there you go.
"All the Republicans who hide behind the flag and hide behind the church, they don't have the f------- balls to do what it takes," Fernandez said during a telephone interview with POLITICO last week.
---
more in Breaking News
As Business Advisory Councils members quit, Trump says it was his decision to dissolve the councils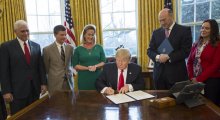 Another day, still the same Trump. As members of Trump's Business Councils quit, both from Manufacturing Council and Strategic and Policy Forum, Trump tweeted: Rather than putting pressure on the businesspeople of the Manufacturing Council & Strategy & Policy Forum, I am ending both. Thank you all!
Manafort's home raided by FBI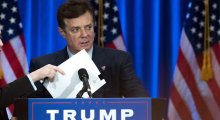 Washington Post reports that on the night of July 26 FBI agents raided the home of Paul Manafort, the former campaign chairman of President Trump.
US to cut nicotine level in cigarettes?
A proposal by the U.S. Food and Drug Administration was unveiled on Friday. The government proposes cutting nicotine level in cigarettes to non-addictive.
California growing eight times as much marijuana than actually consumed?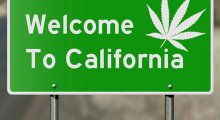 According to a recent revelation by the Los Angeles Times, the marijuana growers in California might be growing eight times more marijuana than people are (legally) consuming.
A group of Republicans ask for a new special counsel to investigate Clinton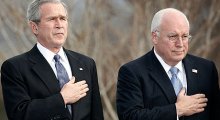 As a group of Republicans wants a separate special counsel to investigate Hillary Clinton and James Comey, maybe Democrats should get back to investigating former president George W. Bush and consider handing him over to ICC.