Former GOP megadonor disgusted with Trump and the Republicans following him

Former GOP megadonor, Mike Fernandez, has now spent more than a year to try to wake the Republicans up, spending millions of dollars for ads against the man. While he used to be a huge supporter of GOP, he left supporting the club because of Trump.
"
I am out of the political process. Too disgusted, too expensive, too supportive of ego maniacs whose words have the value of quicksand.
He has called Trump an
"abortion of a human being"
in the last months, saying that
"If I was the doctor and knew what that baby would do, I'd have made sure it never would have seen the light of day."
While such harsh words are not nice to say about anyone to be honest, they do sound exactly what Trump himself has, and would say, about people he doesn't like. And he has repeatedly said that
"We must stop being politically correct."
So there you go.
"All the Republicans who hide behind the flag and hide behind the church, they don't have the f------- balls to do what it takes," Fernandez said during a telephone interview with POLITICO last week.
---
more in Breaking News
Can drinking help you have a longer life?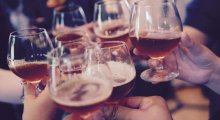 During a meeting of the American Association for the Advancement of Science a study was presented that shows how moderate drinking can lead to longer life.
Trump endorses the dumbest and worst candidate in history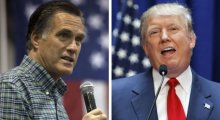 Trump has just endorsed Mitt Romney for senate seat in Utah, the man he called the dumbest and worst candidate in history during the 2016 presidential campaign. Can't the man just make up his mind? ...
Trump hopes Oprah will run for president to ridicule her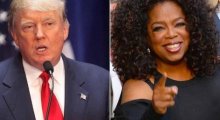 Another day, another Tweet. Same Trump. The latest tweet comes as a response to Oprah's statements in 60 Minutes.
Iranian plane with 65 people on board still not found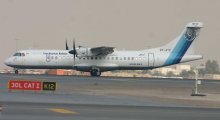 The Aseman Airlines plane that disappeared from radar screens yesterday is still lost, rescue teams are yet to find it. The plane got lost yesterday 50 minutes after the start of its journey from Tehran to Yasuj. The plane most likely went down in the mountains which makes it difficult to find the wreckage.
Mitt Romney to run for a U.S. Senate seat in Utah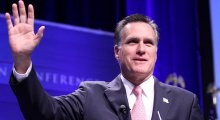 While no official announcements have yet been made, according to sources familiar with Romney's plans, the former presidential nominee will be running for a US senate seat in Utah.