US: New travel ban blocked by federal judges

The new 90-day travel ban on immigration from six countries was blocked this morning by a federal judge in Maryland.
President Trump's wish to ban travel from certain countries got another blow today when a federal judge in Maryland temporarily blocked the immigration ban. However, this shouldn't have been a huge news to anyone, considering that just yesterday, US District Court Judge Derrick Watson issued a temporary restraining order nationwide over the ban. The judge said that the new executive order does not pass the legal muster .
Trump's answer to it was
"bad, sad news."
According to him the decision was "an unprecedented judicial overreach."
Watson said in his decision that
"The illogic of the Government's contentions is palpable. The notion that one can demonstrate animus toward any group of people only by targeting all of them at once is fundamentally flawed. Equally flawed is the notion that the Executive Order cannot be found to have targeted Islam because it applies to all individuals in the six referenced countries,. It is undisputed, using the primary source upon which the Government itself relies, that these six countries have overwhelmingly Muslim populations that range from 90.7% to 99.8%."
The new travel ban was supposed to take effect today and it would have involved people from six countries, the six countries being Syria, Iran, Libya, Sudan, Yemen, and Somalia (in the original version of the ban also Iraq was included).
Trump said that he is ready to take the issue to the Supreme Court if necessary.
---
more in Breaking News
Drugmakers are stockpiling drugs in preparation for a messy Brexit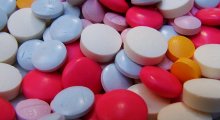 Two drugmakers, Swiss Novartis and French Sanofi, said on Wednesday that they are stockpiling drugs in preparation for a messy Brexit. Meaning for the possibility that Britain leaves EU without a proper Brexit deal.
According to Trump...you need an ID to buy groceries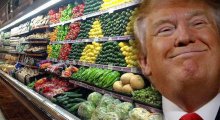 During a rally in Florida Donald Trump said that you need a picture ID card to buy groceries in the United States.
Trump becomes the kid next door 2.0 after his ego is hit
Trump has always been able to show his true face from the worst possible angle, but before today he hasn't shown us the shouting bitch on Facebook side. But nobody should actually be surprised now that this has happened.
Trump about Harley-Davidson: If it moves operations overseas, they will be taxed like never before!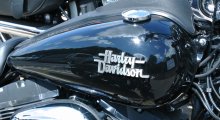 Harley Davidson's CEO Matthew S Levatich announced that the company will be moving part of its operation overseas. Trump's answer is as usually, the one of an eight-year-old bully.
The U.S. and South Korea call off military exercises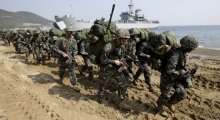 The U.S. and South Korea have indefinitely suspended joint military exercises on the border of North Korea. That's part of the agreement that Trump made in Singapore with the North Korean Leader Kim Jong-un.