US: New travel ban blocked by federal judges

The new 90-day travel ban on immigration from six countries was blocked this morning by a federal judge in Maryland.
President Trump's wish to ban travel from certain countries got another blow today when a federal judge in Maryland temporarily blocked the immigration ban. However, this shouldn't have been a huge news to anyone, considering that just yesterday, US District Court Judge Derrick Watson issued a temporary restraining order nationwide over the ban. The judge said that the new executive order does not pass the legal muster .
Trump's answer to it was
"bad, sad news."
According to him the decision was "an unprecedented judicial overreach."
Watson said in his decision that
"The illogic of the Government's contentions is palpable. The notion that one can demonstrate animus toward any group of people only by targeting all of them at once is fundamentally flawed. Equally flawed is the notion that the Executive Order cannot be found to have targeted Islam because it applies to all individuals in the six referenced countries,. It is undisputed, using the primary source upon which the Government itself relies, that these six countries have overwhelmingly Muslim populations that range from 90.7% to 99.8%."
The new travel ban was supposed to take effect today and it would have involved people from six countries, the six countries being Syria, Iran, Libya, Sudan, Yemen, and Somalia (in the original version of the ban also Iraq was included).
Trump said that he is ready to take the issue to the Supreme Court if necessary.
---
more in Breaking News
Coca-Cola is looking into weed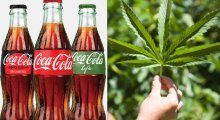 According to a statement from the company, Coca-Cola is considering using the non-psychoactive CBD in some of their beverages.
Woodward vs Trump - is there even a choice?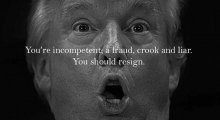 Bob Woodward's book, "Fear: Trump in the White House," that is about the be released September 11, has already started to cause problems for the Trump administration.
California Passes Net Neutrality Bill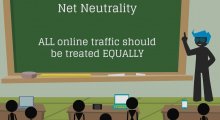 While Net Neutrality laws were repealed on December 14, 2017 in the United States, and took effect on June 11, 2018 (although a U.S. Senate vote to upheld the regulation), California's net neutrality bill has just taken a major victory after the bill, S.B. 822, received a majority of votes in the Senate.
The end of Superdelegates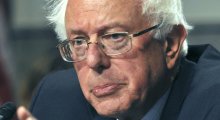 On Saturday a decision was made to significantly reduce the power of superdelegates. The vote at The Democratic National Committee was pushed by Bernie Sanders and DNC Chairman Tom Perez.
A retired Navy admiral asks Trump to revoke his security clearance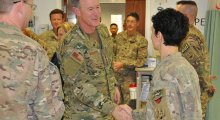 William H. McRaven, a retired Navy admiral, has asked Trump to revoke his security clearance. The admiral who also oversaw the raid back in 2011 that killed Osama bin Laden, asked that in solidarity with former CIA director James Brennan whose security clearance was revoked Wednesday.