US: New travel ban blocked by federal judges

The new 90-day travel ban on immigration from six countries was blocked this morning by a federal judge in Maryland.
President Trump's wish to ban travel from certain countries got another blow today when a federal judge in Maryland temporarily blocked the immigration ban. However, this shouldn't have been a huge news to anyone, considering that just yesterday, US District Court Judge Derrick Watson issued a temporary restraining order nationwide over the ban. The judge said that the new executive order does not pass the legal muster .
Trump's answer to it was
"bad, sad news."
According to him the decision was "an unprecedented judicial overreach."
Watson said in his decision that
"The illogic of the Government's contentions is palpable. The notion that one can demonstrate animus toward any group of people only by targeting all of them at once is fundamentally flawed. Equally flawed is the notion that the Executive Order cannot be found to have targeted Islam because it applies to all individuals in the six referenced countries,. It is undisputed, using the primary source upon which the Government itself relies, that these six countries have overwhelmingly Muslim populations that range from 90.7% to 99.8%."
The new travel ban was supposed to take effect today and it would have involved people from six countries, the six countries being Syria, Iran, Libya, Sudan, Yemen, and Somalia (in the original version of the ban also Iraq was included).
Trump said that he is ready to take the issue to the Supreme Court if necessary.
---
more in Breaking News
Elon Musk to help get Puerto Rico's Lights Back on?
Elon musk tweeted on Thursday that Tesla can help Puerto Rico with a long-term solution in getting the island's lights back on, by rebuilding Puerto Rico's electrical grid which was devastated by the recent hurricanes, specifically hurricane Maria, which struck on Sept. 20.
When Anti-abortion congressman urges mistress to get an abortion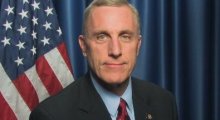 Post-Gazette reported that a Pennsylvania Republican who's always been anti-abortion, as his voting record confirms, told his mistress to get an abortion.
Is Jared Kushner dangerously inadequate or simply lying?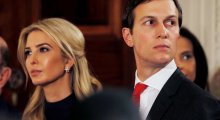 With Trump family you can never know. Lying, or presenting alternative facts as they like to say, is a family thing, Trump family thing. But when those same people also seem to be totally inadequate when doing the simplest of tasks, that should get people worried.
B.o.B to send himself to space, permanently, needs $200 000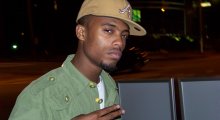 Or to be precise, yesterday he was asking for $200 000 on his Gofundme page. Today he seems to have realized that space travel, paraphrasing our big leader Donald Trump, is more complicated than he thought, who knew?
Jared Kushner did Hillary Clinton?
Jared Kushners lawyer acknowledged on Sunday that Kushner, Trumps son-in-law, did Hillary Clinton, in the sense that....he used his personal email account when conducting official government business.