US: New travel ban blocked by federal judges

The new 90-day travel ban on immigration from six countries was blocked this morning by a federal judge in Maryland.
President Trump's wish to ban travel from certain countries got another blow today when a federal judge in Maryland temporarily blocked the immigration ban. However, this shouldn't have been a huge news to anyone, considering that just yesterday, US District Court Judge Derrick Watson issued a temporary restraining order nationwide over the ban. The judge said that the new executive order does not pass the legal muster .
Trump's answer to it was
"bad, sad news."
According to him the decision was "an unprecedented judicial overreach."
Watson said in his decision that
"The illogic of the Government's contentions is palpable. The notion that one can demonstrate animus toward any group of people only by targeting all of them at once is fundamentally flawed. Equally flawed is the notion that the Executive Order cannot be found to have targeted Islam because it applies to all individuals in the six referenced countries,. It is undisputed, using the primary source upon which the Government itself relies, that these six countries have overwhelmingly Muslim populations that range from 90.7% to 99.8%."
The new travel ban was supposed to take effect today and it would have involved people from six countries, the six countries being Syria, Iran, Libya, Sudan, Yemen, and Somalia (in the original version of the ban also Iraq was included).
Trump said that he is ready to take the issue to the Supreme Court if necessary.
---
more in Breaking News
Trump wants Washington Post reporter fired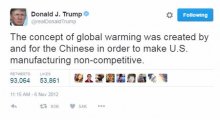 Trump called for a Washington Post reporter to be fired for a (almost) misleading tweet which the reporter deleted just 20 minutes later.
Musk's mega-battery activated, in 60 days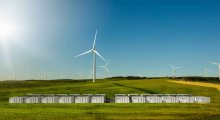 In September Musk made a bet on Twitter, saying that he can solve the power problem in South Australia in 100 days, or it will be built free of charge. The countdown to 100 days started on September 30. Now, after just 60 days, the project has been completed.
Another whackjob set to prove the earth is flat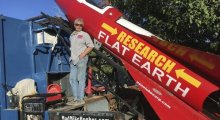 The number of people who haven't heard about the theory that the earth is flat is decreasing every day, since the controversial topic has been in the news quite a bit lately. Around two months ago...
Spain ready to consider giving Catalonia greater fiscal autonomy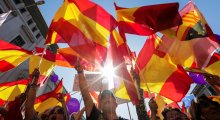 In hopes to soften the crises brought on by the referendum in Catalonia last month that culminated in unilateral declaration of independence (for a moment), Spain is now ready to discuss giving Catalonia greater fiscal autonomy.
End of days coming this weekend, numerologists claim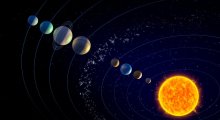 If the news about the upcoming doomsdays would have been true, the world would have ended at least a dozen of times already. But last I checked, we're still here. However, that doesn't mean that the conspiracy theorists couldn't come up with dozens of new dates and the latest "prediction" has been made for this weekend.