US: New travel ban blocked by federal judges

The new 90-day travel ban on immigration from six countries was blocked this morning by a federal judge in Maryland.
President Trump's wish to ban travel from certain countries got another blow today when a federal judge in Maryland temporarily blocked the immigration ban. However, this shouldn't have been a huge news to anyone, considering that just yesterday, US District Court Judge Derrick Watson issued a temporary restraining order nationwide over the ban. The judge said that the new executive order does not pass the legal muster .
Trump's answer to it was
"bad, sad news."
According to him the decision was "an unprecedented judicial overreach."
Watson said in his decision that
"The illogic of the Government's contentions is palpable. The notion that one can demonstrate animus toward any group of people only by targeting all of them at once is fundamentally flawed. Equally flawed is the notion that the Executive Order cannot be found to have targeted Islam because it applies to all individuals in the six referenced countries,. It is undisputed, using the primary source upon which the Government itself relies, that these six countries have overwhelmingly Muslim populations that range from 90.7% to 99.8%."
The new travel ban was supposed to take effect today and it would have involved people from six countries, the six countries being Syria, Iran, Libya, Sudan, Yemen, and Somalia (in the original version of the ban also Iraq was included).
Trump said that he is ready to take the issue to the Supreme Court if necessary.
---
more in Breaking News
Can drinking help you have a longer life?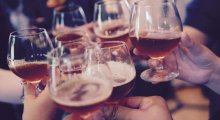 During a meeting of the American Association for the Advancement of Science a study was presented that shows how moderate drinking can lead to longer life.
Trump endorses the dumbest and worst candidate in history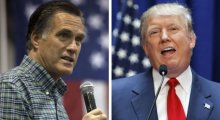 Trump has just endorsed Mitt Romney for senate seat in Utah, the man he called the dumbest and worst candidate in history during the 2016 presidential campaign. Can't the man just make up his mind? ...
Trump hopes Oprah will run for president to ridicule her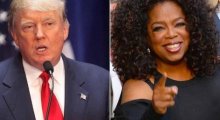 Another day, another Tweet. Same Trump. The latest tweet comes as a response to Oprah's statements in 60 Minutes.
Iranian plane with 65 people on board still not found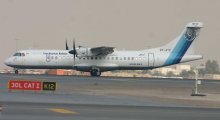 The Aseman Airlines plane that disappeared from radar screens yesterday is still lost, rescue teams are yet to find it. The plane got lost yesterday 50 minutes after the start of its journey from Tehran to Yasuj. The plane most likely went down in the mountains which makes it difficult to find the wreckage.
Mitt Romney to run for a U.S. Senate seat in Utah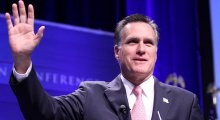 While no official announcements have yet been made, according to sources familiar with Romney's plans, the former presidential nominee will be running for a US senate seat in Utah.