Planned Parenthood to be defunded as part of Trump[no]care

Mike Pence, the vice president of the United States, said that the White House wants to defund Planned Parenthood in the health care bill to replace Obamacare. Pence will be meeting with a number of groups opposed to abortion rights later today. The groups have said that they want the language of the new bill clearly state that tax credits can not be used for abortions.
On January 27, 2017, during March for Life in Washington, Pence said
"Life is winning again in America. That is evident in the election of pro-life majorities, in the Congress of the United States of America. But it is no more evident in any way than in the historic election of a president who stands for a stronger America, a more prosperous America, and a president who proudly stands for the right to life, President Donald Trump!"
He then also promised that
"This administration will work with the Congress to end taxpayer funding of abortion and abortion providers."
During the presidential campaign it might have seemed that Trump and Pence are not on the same page most of the time, and that Pence might be a good counterbalance to Trump, but that might not be the case after all.
---
more in Breaking News
Britain marches for second referendum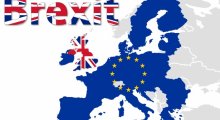 Up to 700 000 protesters marched to London's Parliament Square on Saturday, demanding a new referendum on Brexit and/or to have a say on the final Brexit deal with the EU. While the police was not able to estimate the size of the crowd, it's likely it was up to 700 000.
Another day, another stupid announcement from Trump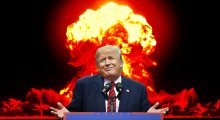 The wannabe president-businessman Trump announced yesterday that he is now pulling out of nuclear arms treaty.
Coca-Cola is looking into weed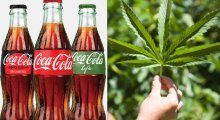 According to a statement from the company, Coca-Cola is considering using the non-psychoactive CBD in some of their beverages.
Woodward vs Trump - is there even a choice?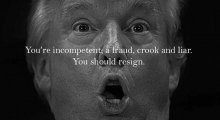 Bob Woodward's book, "Fear: Trump in the White House," that is about the be released September 11, has already started to cause problems for the Trump administration.
California Passes Net Neutrality Bill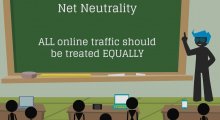 While Net Neutrality laws were repealed on December 14, 2017 in the United States, and took effect on June 11, 2018 (although a U.S. Senate vote to upheld the regulation), California's net neutrality bill has just taken a major victory after the bill, S.B. 822, received a majority of votes in the Senate.