Reasons to vote for Democrats book becomes Amazons number ONE best seller

But it is not what you think. Even though it claims to be the most exhaustively researched and coherently argued Democrat Party apologia to date, being a sarcastically named work, in reality it is anything but. Or just to be clear, the book consists of 266 blank pages.
Independent of the 266 blank pages, buyers with too much money in their hands have made it Amazon's #1 best seller, with around $7 a pop.
"The most exhaustively researched and coherently argued Democrat Party apologia to date, 'Reasons To Vote For Democrats: A Comprehensive Guide' is a political treatise sure to stand the test of time." -- from the author, Michael Knowles.
In an interview in Fox News, Knowles said that "I've been observing the Democratic Party for at least 10 years now, and when I observed their record and reasons to vote for them — on reasons of economics or foreign policy or homeland security or civil rights and so on — I realized it was probably best to just leave all the pages blank."
---
more in Breaking News
Trump wants Washington Post reporter fired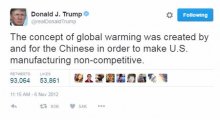 Trump called for a Washington Post reporter to be fired for a (almost) misleading tweet which the reporter deleted just 20 minutes later.
Musk's mega-battery activated, in 60 days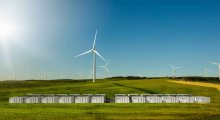 In September Musk made a bet on Twitter, saying that he can solve the power problem in South Australia in 100 days, or it will be built free of charge. The countdown to 100 days started on September 30. Now, after just 60 days, the project has been completed.
Another whackjob set to prove the earth is flat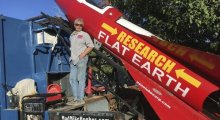 The number of people who haven't heard about the theory that the earth is flat is decreasing every day, since the controversial topic has been in the news quite a bit lately. Around two months ago...
Spain ready to consider giving Catalonia greater fiscal autonomy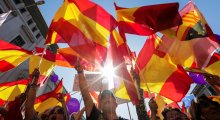 In hopes to soften the crises brought on by the referendum in Catalonia last month that culminated in unilateral declaration of independence (for a moment), Spain is now ready to discuss giving Catalonia greater fiscal autonomy.
End of days coming this weekend, numerologists claim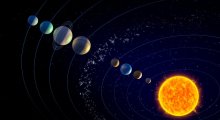 If the news about the upcoming doomsdays would have been true, the world would have ended at least a dozen of times already. But last I checked, we're still here. However, that doesn't mean that the conspiracy theorists couldn't come up with dozens of new dates and the latest "prediction" has been made for this weekend.