Reasons to vote for Democrats book becomes Amazons number ONE best seller

But it is not what you think. Even though it claims to be the most exhaustively researched and coherently argued Democrat Party apologia to date, being a sarcastically named work, in reality it is anything but. Or just to be clear, the book consists of 266 blank pages.
Independent of the 266 blank pages, buyers with too much money in their hands have made it Amazon's #1 best seller, with around $7 a pop.
"The most exhaustively researched and coherently argued Democrat Party apologia to date, 'Reasons To Vote For Democrats: A Comprehensive Guide' is a political treatise sure to stand the test of time." -- from the author, Michael Knowles.
In an interview in Fox News, Knowles said that "I've been observing the Democratic Party for at least 10 years now, and when I observed their record and reasons to vote for them — on reasons of economics or foreign policy or homeland security or civil rights and so on — I realized it was probably best to just leave all the pages blank."
---
more in Breaking News
As Business Advisory Councils members quit, Trump says it was his decision to dissolve the councils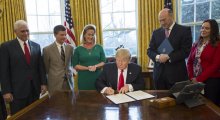 Another day, still the same Trump. As members of Trump's Business Councils quit, both from Manufacturing Council and Strategic and Policy Forum, Trump tweeted: Rather than putting pressure on the businesspeople of the Manufacturing Council & Strategy & Policy Forum, I am ending both. Thank you all!
Manafort's home raided by FBI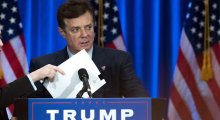 Washington Post reports that on the night of July 26 FBI agents raided the home of Paul Manafort, the former campaign chairman of President Trump.
US to cut nicotine level in cigarettes?
A proposal by the U.S. Food and Drug Administration was unveiled on Friday. The government proposes cutting nicotine level in cigarettes to non-addictive.
California growing eight times as much marijuana than actually consumed?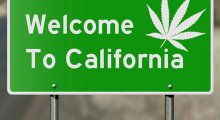 According to a recent revelation by the Los Angeles Times, the marijuana growers in California might be growing eight times more marijuana than people are (legally) consuming.
A group of Republicans ask for a new special counsel to investigate Clinton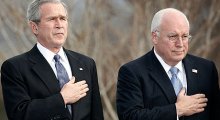 As a group of Republicans wants a separate special counsel to investigate Hillary Clinton and James Comey, maybe Democrats should get back to investigating former president George W. Bush and consider handing him over to ICC.