Attack of an Ax man in Düsseldorf, 7 injured

Düsseldorf, March 9, 2017 - a man ran through Düsseldorf's main train station with an ax, hitting and injuring 7 people before being apprehended by police.
Three of the seven injured are in serious condition.
The attack took place yesterday at around 2:50pm ET.
The attacker, from a nearby city of Wuppertal, was described as being from the former Yugoslavia and having apparent mental problems, which might have also been the most possible
motive
.
A witness told Bild that
"We were at the track waiting for the train. The train arrived, and suddenly someone jumped out with an ax and struck at the people."
---
more in Breaking News
As Business Advisory Councils members quit, Trump says it was his decision to dissolve the councils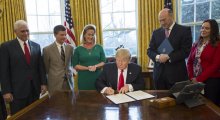 Another day, still the same Trump. As members of Trump's Business Councils quit, both from Manufacturing Council and Strategic and Policy Forum, Trump tweeted: Rather than putting pressure on the businesspeople of the Manufacturing Council & Strategy & Policy Forum, I am ending both. Thank you all!
Manafort's home raided by FBI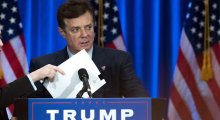 Washington Post reports that on the night of July 26 FBI agents raided the home of Paul Manafort, the former campaign chairman of President Trump.
US to cut nicotine level in cigarettes?
A proposal by the U.S. Food and Drug Administration was unveiled on Friday. The government proposes cutting nicotine level in cigarettes to non-addictive.
California growing eight times as much marijuana than actually consumed?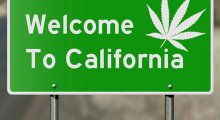 According to a recent revelation by the Los Angeles Times, the marijuana growers in California might be growing eight times more marijuana than people are (legally) consuming.
A group of Republicans ask for a new special counsel to investigate Clinton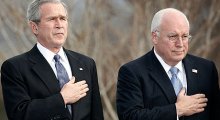 As a group of Republicans wants a separate special counsel to investigate Hillary Clinton and James Comey, maybe Democrats should get back to investigating former president George W. Bush and consider handing him over to ICC.