Trump's sons business travels and their costs to tax payer

In addition to Trump's wife, Melania Trump's cost of living in New York, which depending on sources, costs up to $300 million per year, there are considerable costs that the American taxpayer needs to take care of related to Trump's sons as well.
Now that Donald Trump's business has been given over to his sons to run, the costs involving their security is going higher by the day. Considering the vast amounts on international travel they need to do, and the fact that they are part of the president's family, and that president's family need to be protected by the secret service at all times, it all amounts to increased spending for secret service.
"When you have a presidential family like the Trump family that is so involved in international business, the logistical issues, the costs and the security risks are more substantial than we're used to seeing," says Brendan Doherty, a U.S. Naval Academy professor.
There are no exact figures available at this time, but according to The Washington Post estimation, Eric Trump's trip to Uruguay cost $97,830 for just hotel bills. Other costs that can be added here are the cost of travel, and overtime for secret service agents.
---
more in Breaking News
Trump wants Washington Post reporter fired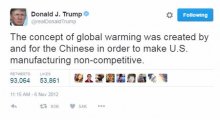 Trump called for a Washington Post reporter to be fired for a (almost) misleading tweet which the reporter deleted just 20 minutes later.
Musk's mega-battery activated, in 60 days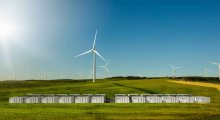 In September Musk made a bet on Twitter, saying that he can solve the power problem in South Australia in 100 days, or it will be built free of charge. The countdown to 100 days started on September 30. Now, after just 60 days, the project has been completed.
Another whackjob set to prove the earth is flat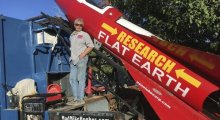 The number of people who haven't heard about the theory that the earth is flat is decreasing every day, since the controversial topic has been in the news quite a bit lately. Around two months ago...
Spain ready to consider giving Catalonia greater fiscal autonomy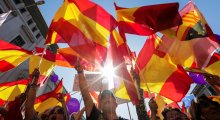 In hopes to soften the crises brought on by the referendum in Catalonia last month that culminated in unilateral declaration of independence (for a moment), Spain is now ready to discuss giving Catalonia greater fiscal autonomy.
End of days coming this weekend, numerologists claim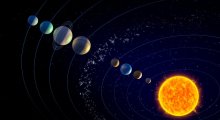 If the news about the upcoming doomsdays would have been true, the world would have ended at least a dozen of times already. But last I checked, we're still here. However, that doesn't mean that the conspiracy theorists couldn't come up with dozens of new dates and the latest "prediction" has been made for this weekend.