Trump's sons business travels and their costs to tax payer

In addition to Trump's wife, Melania Trump's cost of living in New York, which depending on sources, costs up to $300 million per year, there are considerable costs that the American taxpayer needs to take care of related to Trump's sons as well.
Now that Donald Trump's business has been given over to his sons to run, the costs involving their security is going higher by the day. Considering the vast amounts on international travel they need to do, and the fact that they are part of the president's family, and that president's family need to be protected by the secret service at all times, it all amounts to increased spending for secret service.
"When you have a presidential family like the Trump family that is so involved in international business, the logistical issues, the costs and the security risks are more substantial than we're used to seeing," says Brendan Doherty, a U.S. Naval Academy professor.
There are no exact figures available at this time, but according to The Washington Post estimation, Eric Trump's trip to Uruguay cost $97,830 for just hotel bills. Other costs that can be added here are the cost of travel, and overtime for secret service agents.
---
more in Breaking News
Drugmakers are stockpiling drugs in preparation for a messy Brexit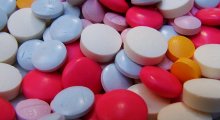 Two drugmakers, Swiss Novartis and French Sanofi, said on Wednesday that they are stockpiling drugs in preparation for a messy Brexit. Meaning for the possibility that Britain leaves EU without a proper Brexit deal.
According to Trump...you need an ID to buy groceries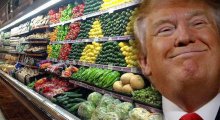 During a rally in Florida Donald Trump said that you need a picture ID card to buy groceries in the United States.
Trump becomes the kid next door 2.0 after his ego is hit
Trump has always been able to show his true face from the worst possible angle, but before today he hasn't shown us the shouting bitch on Facebook side. But nobody should actually be surprised now that this has happened.
Trump about Harley-Davidson: If it moves operations overseas, they will be taxed like never before!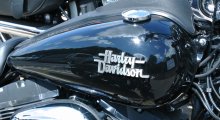 Harley Davidson's CEO Matthew S Levatich announced that the company will be moving part of its operation overseas. Trump's answer is as usually, the one of an eight-year-old bully.
The U.S. and South Korea call off military exercises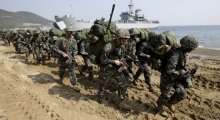 The U.S. and South Korea have indefinitely suspended joint military exercises on the border of North Korea. That's part of the agreement that Trump made in Singapore with the North Korean Leader Kim Jong-un.