Sanders' thoughts on Trump discovering the complexity of health care

President Trump said early this week that he just discovered that health care can be very complicated. Or has he put it, "Now, I have to tell you, it's an unbelievably complex subject. Nobody knew health care could be so complicated."
When talking about the remark with CNN's Anderson Cooper, Bernie Sanders said that "Some of us who were sitting on the health education committee, who went to meeting after meeting after meeting, who heard from dozens of people, who stayed up night after night trying to figure out this thing, yeah we got a clue. When you provide health care in a nation of 320 million people, yeah, it is very, very complicated."
President Trump has promised to repeal and replace Obamacare, saying that it is a failure.
While the new great plan of the president will most likely focus on better access to private health care, Sanders says that Obamacare should definitely not be repealed, but instead, improved.
"We remain today, and let's not forget it, the only major country on Earth that doesn't guarantee health care to all people. We pay the highest prices by far for prescription drugs. Let's address those issues."
---
more in Breaking News
Coca-Cola is looking into weed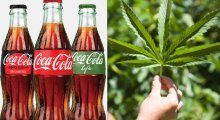 According to a statement from the company, Coca-Cola is considering using the non-psychoactive CBD in some of their beverages.
Woodward vs Trump - is there even a choice?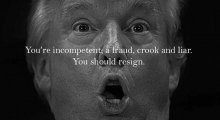 Bob Woodward's book, "Fear: Trump in the White House," that is about the be released September 11, has already started to cause problems for the Trump administration.
California Passes Net Neutrality Bill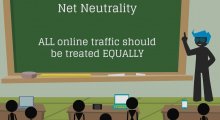 While Net Neutrality laws were repealed on December 14, 2017 in the United States, and took effect on June 11, 2018 (although a U.S. Senate vote to upheld the regulation), California's net neutrality bill has just taken a major victory after the bill, S.B. 822, received a majority of votes in the Senate.
The end of Superdelegates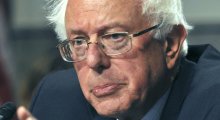 On Saturday a decision was made to significantly reduce the power of superdelegates. The vote at The Democratic National Committee was pushed by Bernie Sanders and DNC Chairman Tom Perez.
A retired Navy admiral asks Trump to revoke his security clearance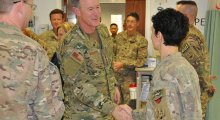 William H. McRaven, a retired Navy admiral, has asked Trump to revoke his security clearance. The admiral who also oversaw the raid back in 2011 that killed Osama bin Laden, asked that in solidarity with former CIA director James Brennan whose security clearance was revoked Wednesday.