Sanders' thoughts on Trump discovering the complexity of health care

President Trump said early this week that he just discovered that health care can be very complicated. Or has he put it, "Now, I have to tell you, it's an unbelievably complex subject. Nobody knew health care could be so complicated."
When talking about the remark with CNN's Anderson Cooper, Bernie Sanders said that "Some of us who were sitting on the health education committee, who went to meeting after meeting after meeting, who heard from dozens of people, who stayed up night after night trying to figure out this thing, yeah we got a clue. When you provide health care in a nation of 320 million people, yeah, it is very, very complicated."
President Trump has promised to repeal and replace Obamacare, saying that it is a failure.
While the new great plan of the president will most likely focus on better access to private health care, Sanders says that Obamacare should definitely not be repealed, but instead, improved.
"We remain today, and let's not forget it, the only major country on Earth that doesn't guarantee health care to all people. We pay the highest prices by far for prescription drugs. Let's address those issues."
---
more in Breaking News
Elon Musk to help get Puerto Rico's Lights Back on?
Elon musk tweeted on Thursday that Tesla can help Puerto Rico with a long-term solution in getting the island's lights back on, by rebuilding Puerto Rico's electrical grid which was devastated by the recent hurricanes, specifically hurricane Maria, which struck on Sept. 20.
When Anti-abortion congressman urges mistress to get an abortion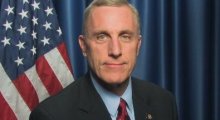 Post-Gazette reported that a Pennsylvania Republican who's always been anti-abortion, as his voting record confirms, told his mistress to get an abortion.
Is Jared Kushner dangerously inadequate or simply lying?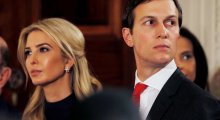 With Trump family you can never know. Lying, or presenting alternative facts as they like to say, is a family thing, Trump family thing. But when those same people also seem to be totally inadequate when doing the simplest of tasks, that should get people worried.
B.o.B to send himself to space, permanently, needs $200 000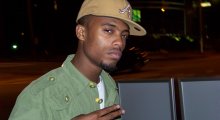 Or to be precise, yesterday he was asking for $200 000 on his Gofundme page. Today he seems to have realized that space travel, paraphrasing our big leader Donald Trump, is more complicated than he thought, who knew?
Jared Kushner did Hillary Clinton?
Jared Kushners lawyer acknowledged on Sunday that Kushner, Trumps son-in-law, did Hillary Clinton, in the sense that....he used his personal email account when conducting official government business.