Sanders' thoughts on Trump discovering the complexity of health care

President Trump said early this week that he just discovered that health care can be very complicated. Or has he put it, "Now, I have to tell you, it's an unbelievably complex subject. Nobody knew health care could be so complicated."
When talking about the remark with CNN's Anderson Cooper, Bernie Sanders said that "Some of us who were sitting on the health education committee, who went to meeting after meeting after meeting, who heard from dozens of people, who stayed up night after night trying to figure out this thing, yeah we got a clue. When you provide health care in a nation of 320 million people, yeah, it is very, very complicated."
President Trump has promised to repeal and replace Obamacare, saying that it is a failure.
While the new great plan of the president will most likely focus on better access to private health care, Sanders says that Obamacare should definitely not be repealed, but instead, improved.
"We remain today, and let's not forget it, the only major country on Earth that doesn't guarantee health care to all people. We pay the highest prices by far for prescription drugs. Let's address those issues."
---
more in Breaking News
Abortions blamed for school shootings? Only in America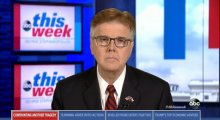 But abortions aren't the only culprits. There's also removal of religion from schools, too many entrances to schools, unarmed teachers, irresponsible gun owners, and violent video games.
Casino stocks rally after the U.S. Supreme Court struck down a federal law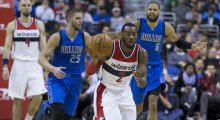 Casino stocks in the US soar after the U.S Supreme Court struck down a law that forbid gambling on individual sporting events. Stocks of a number of different gambling corporations jumped after the ne...
When University loses weapons-grade plutonium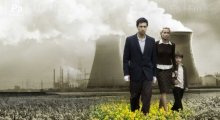 It's one of those one of a kind stories. According to news agencies, Idaho State University was fined $8,500 for losing track of a small amount of plutonium 239.
Mueller says no to Trump's request to answer questions in writing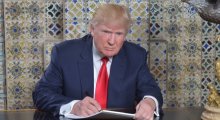 Trump's legal team, together with the new addition to it, former New York Mayor Rudy Giuliani, requested that special counsel Robert Mueller would allow Trump to answer questions from investigators in writing, a request that Mueller's office has rejected (for a good reason).
Pence afraid of Trump's guns?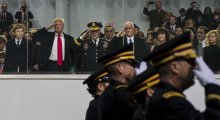 According to a news report, guns will be banned from NRA event during Mike Pence address. And it's not just guns, also knives will be banned during Vice President Mike Pence's address Friday at the Kay Bailey Hutchison Convention Center Arena.