Sanders' thoughts on Trump discovering the complexity of health care

President Trump said early this week that he just discovered that health care can be very complicated. Or has he put it, "Now, I have to tell you, it's an unbelievably complex subject. Nobody knew health care could be so complicated."
When talking about the remark with CNN's Anderson Cooper, Bernie Sanders said that "Some of us who were sitting on the health education committee, who went to meeting after meeting after meeting, who heard from dozens of people, who stayed up night after night trying to figure out this thing, yeah we got a clue. When you provide health care in a nation of 320 million people, yeah, it is very, very complicated."
President Trump has promised to repeal and replace Obamacare, saying that it is a failure.
While the new great plan of the president will most likely focus on better access to private health care, Sanders says that Obamacare should definitely not be repealed, but instead, improved.
"We remain today, and let's not forget it, the only major country on Earth that doesn't guarantee health care to all people. We pay the highest prices by far for prescription drugs. Let's address those issues."
---
more in Breaking News
Drugmakers are stockpiling drugs in preparation for a messy Brexit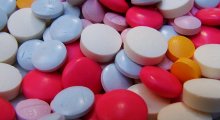 Two drugmakers, Swiss Novartis and French Sanofi, said on Wednesday that they are stockpiling drugs in preparation for a messy Brexit. Meaning for the possibility that Britain leaves EU without a proper Brexit deal.
According to Trump...you need an ID to buy groceries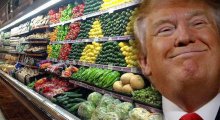 During a rally in Florida Donald Trump said that you need a picture ID card to buy groceries in the United States.
Trump becomes the kid next door 2.0 after his ego is hit
Trump has always been able to show his true face from the worst possible angle, but before today he hasn't shown us the shouting bitch on Facebook side. But nobody should actually be surprised now that this has happened.
Trump about Harley-Davidson: If it moves operations overseas, they will be taxed like never before!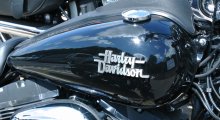 Harley Davidson's CEO Matthew S Levatich announced that the company will be moving part of its operation overseas. Trump's answer is as usually, the one of an eight-year-old bully.
The U.S. and South Korea call off military exercises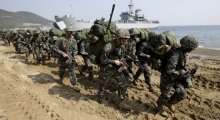 The U.S. and South Korea have indefinitely suspended joint military exercises on the border of North Korea. That's part of the agreement that Trump made in Singapore with the North Korean Leader Kim Jong-un.