Sanders' thoughts on Trump discovering the complexity of health care

President Trump said early this week that he just discovered that health care can be very complicated. Or has he put it, "Now, I have to tell you, it's an unbelievably complex subject. Nobody knew health care could be so complicated."
When talking about the remark with CNN's Anderson Cooper, Bernie Sanders said that "Some of us who were sitting on the health education committee, who went to meeting after meeting after meeting, who heard from dozens of people, who stayed up night after night trying to figure out this thing, yeah we got a clue. When you provide health care in a nation of 320 million people, yeah, it is very, very complicated."
President Trump has promised to repeal and replace Obamacare, saying that it is a failure.
While the new great plan of the president will most likely focus on better access to private health care, Sanders says that Obamacare should definitely not be repealed, but instead, improved.
"We remain today, and let's not forget it, the only major country on Earth that doesn't guarantee health care to all people. We pay the highest prices by far for prescription drugs. Let's address those issues."
---
more in Breaking News
As Business Advisory Councils members quit, Trump says it was his decision to dissolve the councils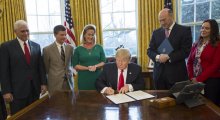 Another day, still the same Trump. As members of Trump's Business Councils quit, both from Manufacturing Council and Strategic and Policy Forum, Trump tweeted: Rather than putting pressure on the businesspeople of the Manufacturing Council & Strategy & Policy Forum, I am ending both. Thank you all!
Manafort's home raided by FBI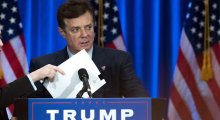 Washington Post reports that on the night of July 26 FBI agents raided the home of Paul Manafort, the former campaign chairman of President Trump.
US to cut nicotine level in cigarettes?
A proposal by the U.S. Food and Drug Administration was unveiled on Friday. The government proposes cutting nicotine level in cigarettes to non-addictive.
California growing eight times as much marijuana than actually consumed?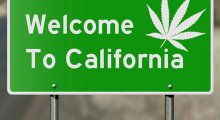 According to a recent revelation by the Los Angeles Times, the marijuana growers in California might be growing eight times more marijuana than people are (legally) consuming.
A group of Republicans ask for a new special counsel to investigate Clinton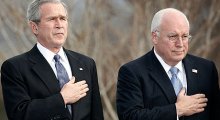 As a group of Republicans wants a separate special counsel to investigate Hillary Clinton and James Comey, maybe Democrats should get back to investigating former president George W. Bush and consider handing him over to ICC.