Facebook is cracking down on fake news in upcoming elections

Social network Facebook has made agreements with eight media companies in France to fact check Facebook users news articles. The agreement was made ahead of the presidential election in France later this year.
The eight companies are Le Monde, Agence France-Presse (AFP), L'Express, Libération, BFM-TV, Franceinfo, 20 Minutes, France Médias Monde.
The filter offered by Facebook, of course, isn't very automated, and requires lots of work from the media companies. Firstly, if a user sees something he or she considers fake news, it is sent to a portal which all eight media companies in France have access to. If at least two of them agree with the user's take on the news and confirm it's false, the content will be flagged as disputed on Facebook's News Feed. Such a flag will also need to have links to support the claim that the news is indeed false. Due to the way the process works, the media companies have been quite reluctant to join Facebook in its efforts, the main concern being the additional workload being given to their fact-checking teams.
Facebook launched similar filter for US election end of last year and Germany in January.
Recently both Facebook and Google have been under pressure from world leaders over the spreading of fake news, saying that misinformation could impact results of elections everywhere. And not only results of elections.
---
more in Breaking News
Former GOP megadonor disgusted with Trump and the Republicans following him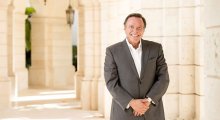 Former GOP megadonor, Mike Fernandez, has now spent more than a year to try to wake the Republicans up, spending millions of dollars for ads against the man. While he used to be a huge supporter of GOP, he left supporting the club because of Trump.
At least seven pilgrims killed in Kashmir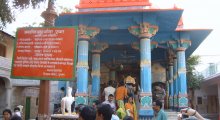 It has been confirmed that at least seven Hindu pilgrims have been killed in a crossfire in Kashmir. Another 19 Hindu pilgrims have been wounded.
More than 100 killed in Chicago during Fourth of July weekend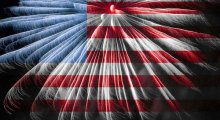 According to Chicago Police Department the city of Chicago experienced the most violent Fourth of July weekend with at least fifteen people killed and 86 people wounded.
Volvo says good bye to pure internal combustion engines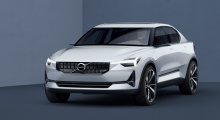 The Volvo Car Group has just announced that starting from 2019 all of their new cars will be fully electric, or hybrid.
Germany legalises same-sex marriages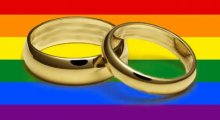 Germany has just legalised same-sex marriage after a majority of German MPs voted for legalising it. This new law will give gay men and women full marital rights as well as the permission to adopt children. Up until now same-sex couples had the chance to form a civil union.