Facebook is cracking down on fake news in upcoming elections

Social network Facebook has made agreements with eight media companies in France to fact check Facebook users news articles. The agreement was made ahead of the presidential election in France later this year.
The eight companies are Le Monde, Agence France-Presse (AFP), L'Express, Libération, BFM-TV, Franceinfo, 20 Minutes, France Médias Monde.
The filter offered by Facebook, of course, isn't very automated, and requires lots of work from the media companies. Firstly, if a user sees something he or she considers fake news, it is sent to a portal which all eight media companies in France have access to. If at least two of them agree with the user's take on the news and confirm it's false, the content will be flagged as disputed on Facebook's News Feed. Such a flag will also need to have links to support the claim that the news is indeed false. Due to the way the process works, the media companies have been quite reluctant to join Facebook in its efforts, the main concern being the additional workload being given to their fact-checking teams.
Facebook launched similar filter for US election end of last year and Germany in January.
Recently both Facebook and Google have been under pressure from world leaders over the spreading of fake news, saying that misinformation could impact results of elections everywhere. And not only results of elections.
---
more in Breaking News
Donald Trump Jr. to give up Secret Service protection? Please don't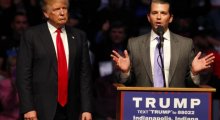 According to New York Times and Washington Post, Donald Trump Jr. wants to give up Secret Service protection due to lack of privacy.
Hollywood stars raise more than $14m for hurricane victims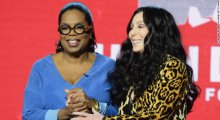 Hollywood stars held a one-hour televised benefit on Tuesday to raise money for hurricane Harvey and Irma victims. By the time the show was over, they had raised $14.5 million for the victims.
Good news for smokers? Moving every half an hour is healthy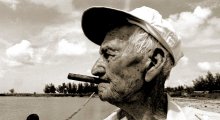 According to a new research, if you're sitting for long periods of time, exercise is not enough to avoid health risks. Instead, regular movement is needed, once every half an hour is perfect. Moving at least every half an hour should be enough to limit the health effects of jobs requiring to sit all day.
Children living near fast food joints more likely to get obese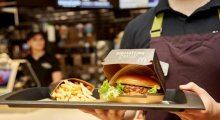 Researchers from the University of the West of England conducted a study tracking the weight of more than 1500 primary school students aged 4-11 to see if the distance to the nearest fast food joint has any effect on children's weight.
Can a computer tell if you're gay?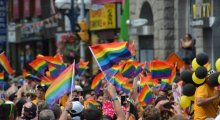 It seems it can, and with up to 91% accuracy, if you were to believe Stanford University researchers Yilun Wang and Michal Kosinski, people who developed an AI that used deep neural networks to extract features from around 35k facial images and classified them by sexual orientation.