Facebook is cracking down on fake news in upcoming elections

Social network Facebook has made agreements with eight media companies in France to fact check Facebook users news articles. The agreement was made ahead of the presidential election in France later this year.
The eight companies are Le Monde, Agence France-Presse (AFP), L'Express, Libération, BFM-TV, Franceinfo, 20 Minutes, France Médias Monde.
The filter offered by Facebook, of course, isn't very automated, and requires lots of work from the media companies. Firstly, if a user sees something he or she considers fake news, it is sent to a portal which all eight media companies in France have access to. If at least two of them agree with the user's take on the news and confirm it's false, the content will be flagged as disputed on Facebook's News Feed. Such a flag will also need to have links to support the claim that the news is indeed false. Due to the way the process works, the media companies have been quite reluctant to join Facebook in its efforts, the main concern being the additional workload being given to their fact-checking teams.
Facebook launched similar filter for US election end of last year and Germany in January.
Recently both Facebook and Google have been under pressure from world leaders over the spreading of fake news, saying that misinformation could impact results of elections everywhere. And not only results of elections.
---
more in Breaking News
Chelsea Manning to run for U.S. Senate in Maryland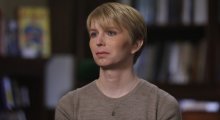 Chelsea Manning has filed her candidacy to run for U.S. Senate in Maryland, challenging Sen. Benjamin L. Cardin in this year's election. She'll be running as a democrat.
Farage suggests a second Brexit referendum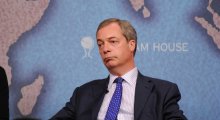 Nigel Farage suggested yesterday that a second EU referendum should be held, should the parliament reject the current Brexit deal negotiated with the EU. His call comes as a surprise to many, considering he has always been pro-Brexit, and actually still is.
Trump grumpy about Obama deal that was actually made by Bush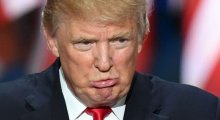 Trump has just just cancelled his trip to London to open the new billion dollar embassy. It would have been his first official trip to UK as a president. He said that Obama Administration had sold the best located embassy for nothing to build a new one which is located in a worse place.
Disgraced Sheriff Joe Arpaio shows his true EQ/IQ once again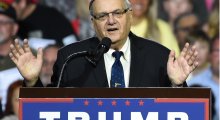 Just as you thought it might be over, another person brings up the topic of Obama's birth certificate. Thank you for that, formerly known as disgraced sheriff Joe Arpaio, now the Senate candidate.
US firm to launch "no find, no fee" search for MH370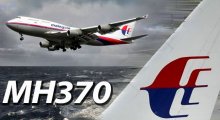 A private tech company Ocean Infinity has just landed a contract with the Malaysian government to search for the flight MH370 that went missing in March 2014. The contract is "no-find, no-fee" which means that if the company is unable to find the plane, they won't get paid.