Facebook is cracking down on fake news in upcoming elections

Social network Facebook has made agreements with eight media companies in France to fact check Facebook users news articles. The agreement was made ahead of the presidential election in France later this year.
The eight companies are Le Monde, Agence France-Presse (AFP), L'Express, Libération, BFM-TV, Franceinfo, 20 Minutes, France Médias Monde.
The filter offered by Facebook, of course, isn't very automated, and requires lots of work from the media companies. Firstly, if a user sees something he or she considers fake news, it is sent to a portal which all eight media companies in France have access to. If at least two of them agree with the user's take on the news and confirm it's false, the content will be flagged as disputed on Facebook's News Feed. Such a flag will also need to have links to support the claim that the news is indeed false. Due to the way the process works, the media companies have been quite reluctant to join Facebook in its efforts, the main concern being the additional workload being given to their fact-checking teams.
Facebook launched similar filter for US election end of last year and Germany in January.
Recently both Facebook and Google have been under pressure from world leaders over the spreading of fake news, saying that misinformation could impact results of elections everywhere. And not only results of elections.
---
more in Breaking News
Rep. Steve King does his best to look like a fool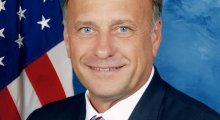 Google CEO Sundar Pichai had to answer a bunch on different questions at a House Judiciary Committee hearing on Tuesday. Among the people questioning him was Rep. Steve King (R-Iowa) who asked Pichai for example why his 7-year-old granddaughter had seen a photo of the congressman with inappropriate language while playing a game on her iPhone.
Japan cyber security minister has never used a computer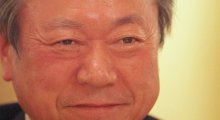 Stranger things have happened, I guess, but based on the latest news, Japan cyber security minister Yoshitaka Sakurada has never used a computer and doesn't even really know what an USB drive is.
Trump fires Sessions for not ending the Russia probe againts him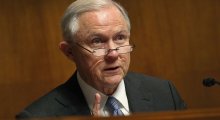 While Trump would probably disagree with everything here, that's exactly what he did. Of course, he would probably say that he didn't fire anyone, but Sessions submitted his resignation letter himself. Which is true, but we all know how things like this are being done. He would also probably say that Session wasn't sent away because of the probe but because he was doing bad job in general. And, of course, he would most definitely lie about his own lies.
British business leaders call for a second Brexit vote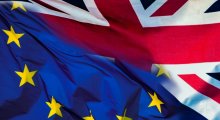 At least 60 British business leaders have signed a letter calling for a second Brexit vote. The letter that was published in the Sunday Times has signatures from James Daunt (Waterstones book store), Mark Selby (Wahaca restaurant).
Guns don't kill people? Yes, they do!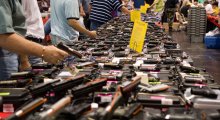 There is a popular saying among people who like guns - guns don't kill people, people do. But that might not be so true after all. According to a recent study, 8300 KIDS end up in the ER each year in the United States due to gun-related injuries.