Facebook is cracking down on fake news in upcoming elections

Social network Facebook has made agreements with eight media companies in France to fact check Facebook users news articles. The agreement was made ahead of the presidential election in France later this year.
The eight companies are Le Monde, Agence France-Presse (AFP), L'Express, Libération, BFM-TV, Franceinfo, 20 Minutes, France Médias Monde.
The filter offered by Facebook, of course, isn't very automated, and requires lots of work from the media companies. Firstly, if a user sees something he or she considers fake news, it is sent to a portal which all eight media companies in France have access to. If at least two of them agree with the user's take on the news and confirm it's false, the content will be flagged as disputed on Facebook's News Feed. Such a flag will also need to have links to support the claim that the news is indeed false. Due to the way the process works, the media companies have been quite reluctant to join Facebook in its efforts, the main concern being the additional workload being given to their fact-checking teams.
Facebook launched similar filter for US election end of last year and Germany in January.
Recently both Facebook and Google have been under pressure from world leaders over the spreading of fake news, saying that misinformation could impact results of elections everywhere. And not only results of elections.
---
more in Breaking News
Trump about Harley-Davidson: If it moves operations overseas, they will be taxed like never before!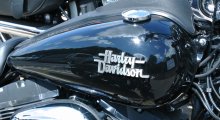 Harley Davidson's CEO Matthew S Levatich announced that the company will be moving part of its operation overseas. Trump's answer is as usually, the one of an eight-year-old bully.
The U.S. and South Korea call off military exercises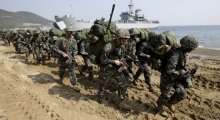 The U.S. and South Korea have indefinitely suspended joint military exercises on the border of North Korea. That's part of the agreement that Trump made in Singapore with the North Korean Leader Kim Jong-un.
Elon Musk to build build high-speed Chicago airport link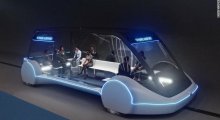 Boring Company, another one of Elon Musk's ventures, is planning to build a high-speed transportation link to the Chicago's airport that will be powered by batteries and gets people to and from the airport three or four times faster (at a speed of up to 150 miles per hour).
Tesla to lay off 3500 workers to eliminate bureaucracy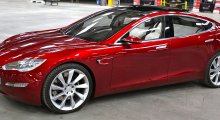 Tesla and Elon Musk have been in the news a lot lately with different stories - from innovation to genius of Musk, from ramblings of Musk to how Tesla can't keep up with their promises. So news about pretty much everything.
When two dictators meet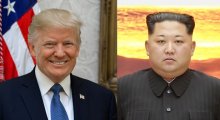 As praised by Fox News, the meeting of two dictators is currently in progress and what do two dictators do when they meet each other? They praise each other with overwhelming compliments.