Do Immigrant Doctors Provide Better Care Than U.S. Medical Graduates?

A study published by British Medical Journal shows that patients treated by doctors from foreign medical schools may have better chance of surviving that those treated by doctors graduated from U.S. medical schools. According to the study those patients having a foreign doctor had a 5% lower chance of dying.
The study was conducted by Yusuke Tsugawa, Anupam B. Jena, Ruth L. Newhouse, E. John Orav, and Ashish K. Jha from Harvard Medical School. They analysed the data of 1.2 million patients in the U.S and found that people with (non US-born) doctor graduated from an international medical school had slightly better chance of survival compared patients under U.S. medical school graduate.
One thing that has to be noted here is the fact that the differences were very small between the two
groups
and it doesn't mean that if your doctor is a foreigner, you will survive and if local, you'r not.
However, it is some food for thought.
---
more in Breaking News
Elon Musk to help get Puerto Rico's Lights Back on?
Elon musk tweeted on Thursday that Tesla can help Puerto Rico with a long-term solution in getting the island's lights back on, by rebuilding Puerto Rico's electrical grid which was devastated by the recent hurricanes, specifically hurricane Maria, which struck on Sept. 20.
When Anti-abortion congressman urges mistress to get an abortion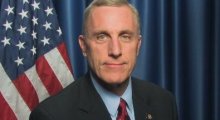 Post-Gazette reported that a Pennsylvania Republican who's always been anti-abortion, as his voting record confirms, told his mistress to get an abortion.
Is Jared Kushner dangerously inadequate or simply lying?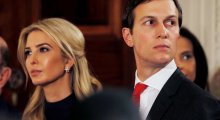 With Trump family you can never know. Lying, or presenting alternative facts as they like to say, is a family thing, Trump family thing. But when those same people also seem to be totally inadequate when doing the simplest of tasks, that should get people worried.
B.o.B to send himself to space, permanently, needs $200 000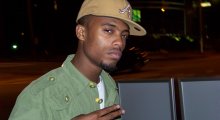 Or to be precise, yesterday he was asking for $200 000 on his Gofundme page. Today he seems to have realized that space travel, paraphrasing our big leader Donald Trump, is more complicated than he thought, who knew?
Jared Kushner did Hillary Clinton?
Jared Kushners lawyer acknowledged on Sunday that Kushner, Trumps son-in-law, did Hillary Clinton, in the sense that....he used his personal email account when conducting official government business.