Do Immigrant Doctors Provide Better Care Than U.S. Medical Graduates?

A study published by British Medical Journal shows that patients treated by doctors from foreign medical schools may have better chance of surviving that those treated by doctors graduated from U.S. medical schools. According to the study those patients having a foreign doctor had a 5% lower chance of dying.
The study was conducted by Yusuke Tsugawa, Anupam B. Jena, Ruth L. Newhouse, E. John Orav, and Ashish K. Jha from Harvard Medical School. They analysed the data of 1.2 million patients in the U.S and found that people with (non US-born) doctor graduated from an international medical school had slightly better chance of survival compared patients under U.S. medical school graduate.
One thing that has to be noted here is the fact that the differences were very small between the two
groups
and it doesn't mean that if your doctor is a foreigner, you will survive and if local, you'r not.
However, it is some food for thought.
---
more in Breaking News
Drugmakers are stockpiling drugs in preparation for a messy Brexit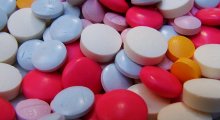 Two drugmakers, Swiss Novartis and French Sanofi, said on Wednesday that they are stockpiling drugs in preparation for a messy Brexit. Meaning for the possibility that Britain leaves EU without a proper Brexit deal.
According to Trump...you need an ID to buy groceries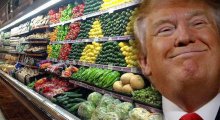 During a rally in Florida Donald Trump said that you need a picture ID card to buy groceries in the United States.
Trump becomes the kid next door 2.0 after his ego is hit
Trump has always been able to show his true face from the worst possible angle, but before today he hasn't shown us the shouting bitch on Facebook side. But nobody should actually be surprised now that this has happened.
Trump about Harley-Davidson: If it moves operations overseas, they will be taxed like never before!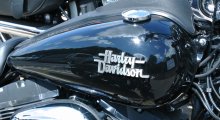 Harley Davidson's CEO Matthew S Levatich announced that the company will be moving part of its operation overseas. Trump's answer is as usually, the one of an eight-year-old bully.
The U.S. and South Korea call off military exercises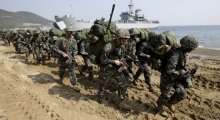 The U.S. and South Korea have indefinitely suspended joint military exercises on the border of North Korea. That's part of the agreement that Trump made in Singapore with the North Korean Leader Kim Jong-un.