Donald Trump plans to cut Dodd-Frank law

Donald Trump is planning to sign yet another executive order, this time to scale back or cut entirely the Dodd-Frank financial-overhaul law. It's part of Obama's financial sector regulatory system that was put in place to give people more financial protection after the financial crisis.
"Americans are going to have better choices and Americans are going to have better products because we're not going to burden the banks with literally hundreds of billions of dollars of regulatory costs every year. The banks are going to be able to price product more efficiently and more effectively to consumers." -- Gary Cohn, White House National Economic Council Director.
But what is Dodd-Frank law and why should you care? President Obama signed the Dodd-Frank law to make sure the financial crisis as we saw it would never happen again. It is meant to prevent excessive risk-taking that was the root cause of the financial crisis in 2007–2009.
A few things Dodd-Frank Wall Street Reform and Consumer Protection Act put in place were:
- Comprehensive regulation of financial markets and increased transparency of derivatives.
- Tightened regulation of credit rating agencies.
- Restriction for banks in the United States from making certain kinds of speculative investments that do not benefit their customers
---
more in Breaking News
As Business Advisory Councils members quit, Trump says it was his decision to dissolve the councils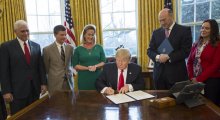 Another day, still the same Trump. As members of Trump's Business Councils quit, both from Manufacturing Council and Strategic and Policy Forum, Trump tweeted: Rather than putting pressure on the businesspeople of the Manufacturing Council & Strategy & Policy Forum, I am ending both. Thank you all!
Manafort's home raided by FBI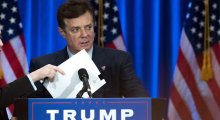 Washington Post reports that on the night of July 26 FBI agents raided the home of Paul Manafort, the former campaign chairman of President Trump.
US to cut nicotine level in cigarettes?
A proposal by the U.S. Food and Drug Administration was unveiled on Friday. The government proposes cutting nicotine level in cigarettes to non-addictive.
California growing eight times as much marijuana than actually consumed?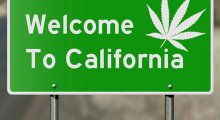 According to a recent revelation by the Los Angeles Times, the marijuana growers in California might be growing eight times more marijuana than people are (legally) consuming.
A group of Republicans ask for a new special counsel to investigate Clinton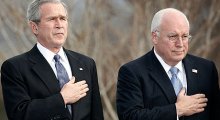 As a group of Republicans wants a separate special counsel to investigate Hillary Clinton and James Comey, maybe Democrats should get back to investigating former president George W. Bush and consider handing him over to ICC.