Donald Trump plans to cut Dodd-Frank law

Donald Trump is planning to sign yet another executive order, this time to scale back or cut entirely the Dodd-Frank financial-overhaul law. It's part of Obama's financial sector regulatory system that was put in place to give people more financial protection after the financial crisis.
"Americans are going to have better choices and Americans are going to have better products because we're not going to burden the banks with literally hundreds of billions of dollars of regulatory costs every year. The banks are going to be able to price product more efficiently and more effectively to consumers." -- Gary Cohn, White House National Economic Council Director.
But what is Dodd-Frank law and why should you care? President Obama signed the Dodd-Frank law to make sure the financial crisis as we saw it would never happen again. It is meant to prevent excessive risk-taking that was the root cause of the financial crisis in 2007–2009.
A few things Dodd-Frank Wall Street Reform and Consumer Protection Act put in place were:
- Comprehensive regulation of financial markets and increased transparency of derivatives.
- Tightened regulation of credit rating agencies.
- Restriction for banks in the United States from making certain kinds of speculative investments that do not benefit their customers
---
more in Breaking News
Rep. Steve King does his best to look like a fool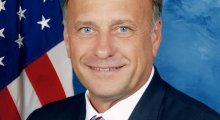 Google CEO Sundar Pichai had to answer a bunch on different questions at a House Judiciary Committee hearing on Tuesday. Among the people questioning him was Rep. Steve King (R-Iowa) who asked Pichai for example why his 7-year-old granddaughter had seen a photo of the congressman with inappropriate language while playing a game on her iPhone.
Japan cyber security minister has never used a computer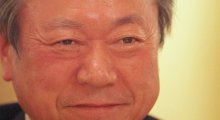 Stranger things have happened, I guess, but based on the latest news, Japan cyber security minister Yoshitaka Sakurada has never used a computer and doesn't even really know what an USB drive is.
Trump fires Sessions for not ending the Russia probe againts him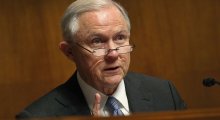 While Trump would probably disagree with everything here, that's exactly what he did. Of course, he would probably say that he didn't fire anyone, but Sessions submitted his resignation letter himself. Which is true, but we all know how things like this are being done. He would also probably say that Session wasn't sent away because of the probe but because he was doing bad job in general. And, of course, he would most definitely lie about his own lies.
British business leaders call for a second Brexit vote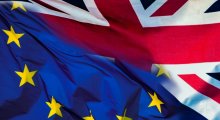 At least 60 British business leaders have signed a letter calling for a second Brexit vote. The letter that was published in the Sunday Times has signatures from James Daunt (Waterstones book store), Mark Selby (Wahaca restaurant).
Guns don't kill people? Yes, they do!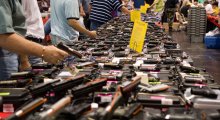 There is a popular saying among people who like guns - guns don't kill people, people do. But that might not be so true after all. According to a recent study, 8300 KIDS end up in the ER each year in the United States due to gun-related injuries.