Donald Trump plans to cut Dodd-Frank law

Donald Trump is planning to sign yet another executive order, this time to scale back or cut entirely the Dodd-Frank financial-overhaul law. It's part of Obama's financial sector regulatory system that was put in place to give people more financial protection after the financial crisis.
"Americans are going to have better choices and Americans are going to have better products because we're not going to burden the banks with literally hundreds of billions of dollars of regulatory costs every year. The banks are going to be able to price product more efficiently and more effectively to consumers." -- Gary Cohn, White House National Economic Council Director.
But what is Dodd-Frank law and why should you care? President Obama signed the Dodd-Frank law to make sure the financial crisis as we saw it would never happen again. It is meant to prevent excessive risk-taking that was the root cause of the financial crisis in 2007–2009.
A few things Dodd-Frank Wall Street Reform and Consumer Protection Act put in place were:
- Comprehensive regulation of financial markets and increased transparency of derivatives.
- Tightened regulation of credit rating agencies.
- Restriction for banks in the United States from making certain kinds of speculative investments that do not benefit their customers
---
more in Breaking News
Coca-Cola is looking into weed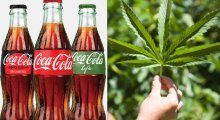 According to a statement from the company, Coca-Cola is considering using the non-psychoactive CBD in some of their beverages.
Woodward vs Trump - is there even a choice?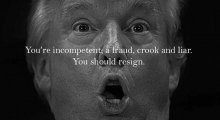 Bob Woodward's book, "Fear: Trump in the White House," that is about the be released September 11, has already started to cause problems for the Trump administration.
California Passes Net Neutrality Bill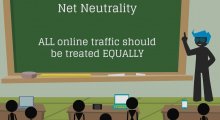 While Net Neutrality laws were repealed on December 14, 2017 in the United States, and took effect on June 11, 2018 (although a U.S. Senate vote to upheld the regulation), California's net neutrality bill has just taken a major victory after the bill, S.B. 822, received a majority of votes in the Senate.
The end of Superdelegates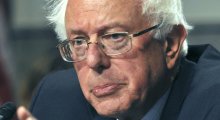 On Saturday a decision was made to significantly reduce the power of superdelegates. The vote at The Democratic National Committee was pushed by Bernie Sanders and DNC Chairman Tom Perez.
A retired Navy admiral asks Trump to revoke his security clearance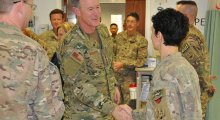 William H. McRaven, a retired Navy admiral, has asked Trump to revoke his security clearance. The admiral who also oversaw the raid back in 2011 that killed Osama bin Laden, asked that in solidarity with former CIA director James Brennan whose security clearance was revoked Wednesday.