Donald Trump plans to cut Dodd-Frank law

Donald Trump is planning to sign yet another executive order, this time to scale back or cut entirely the Dodd-Frank financial-overhaul law. It's part of Obama's financial sector regulatory system that was put in place to give people more financial protection after the financial crisis.
"Americans are going to have better choices and Americans are going to have better products because we're not going to burden the banks with literally hundreds of billions of dollars of regulatory costs every year. The banks are going to be able to price product more efficiently and more effectively to consumers." -- Gary Cohn, White House National Economic Council Director.
But what is Dodd-Frank law and why should you care? President Obama signed the Dodd-Frank law to make sure the financial crisis as we saw it would never happen again. It is meant to prevent excessive risk-taking that was the root cause of the financial crisis in 2007–2009.
A few things Dodd-Frank Wall Street Reform and Consumer Protection Act put in place were:
- Comprehensive regulation of financial markets and increased transparency of derivatives.
- Tightened regulation of credit rating agencies.
- Restriction for banks in the United States from making certain kinds of speculative investments that do not benefit their customers
---
more in Breaking News
Drugmakers are stockpiling drugs in preparation for a messy Brexit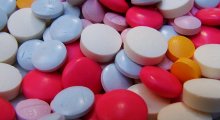 Two drugmakers, Swiss Novartis and French Sanofi, said on Wednesday that they are stockpiling drugs in preparation for a messy Brexit. Meaning for the possibility that Britain leaves EU without a proper Brexit deal.
According to Trump...you need an ID to buy groceries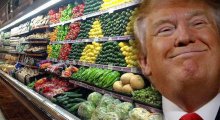 During a rally in Florida Donald Trump said that you need a picture ID card to buy groceries in the United States.
Trump becomes the kid next door 2.0 after his ego is hit
Trump has always been able to show his true face from the worst possible angle, but before today he hasn't shown us the shouting bitch on Facebook side. But nobody should actually be surprised now that this has happened.
Trump about Harley-Davidson: If it moves operations overseas, they will be taxed like never before!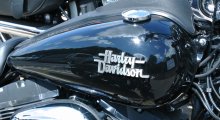 Harley Davidson's CEO Matthew S Levatich announced that the company will be moving part of its operation overseas. Trump's answer is as usually, the one of an eight-year-old bully.
The U.S. and South Korea call off military exercises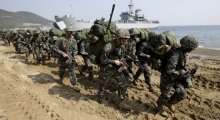 The U.S. and South Korea have indefinitely suspended joint military exercises on the border of North Korea. That's part of the agreement that Trump made in Singapore with the North Korean Leader Kim Jong-un.