Donald Trump plans to cut Dodd-Frank law

Donald Trump is planning to sign yet another executive order, this time to scale back or cut entirely the Dodd-Frank financial-overhaul law. It's part of Obama's financial sector regulatory system that was put in place to give people more financial protection after the financial crisis.
"Americans are going to have better choices and Americans are going to have better products because we're not going to burden the banks with literally hundreds of billions of dollars of regulatory costs every year. The banks are going to be able to price product more efficiently and more effectively to consumers." -- Gary Cohn, White House National Economic Council Director.
But what is Dodd-Frank law and why should you care? President Obama signed the Dodd-Frank law to make sure the financial crisis as we saw it would never happen again. It is meant to prevent excessive risk-taking that was the root cause of the financial crisis in 2007–2009.
A few things Dodd-Frank Wall Street Reform and Consumer Protection Act put in place were:
- Comprehensive regulation of financial markets and increased transparency of derivatives.
- Tightened regulation of credit rating agencies.
- Restriction for banks in the United States from making certain kinds of speculative investments that do not benefit their customers
---
more in Breaking News
Trump wants Washington Post reporter fired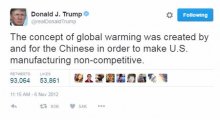 Trump called for a Washington Post reporter to be fired for a (almost) misleading tweet which the reporter deleted just 20 minutes later.
Musk's mega-battery activated, in 60 days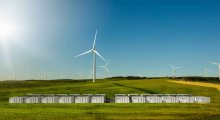 In September Musk made a bet on Twitter, saying that he can solve the power problem in South Australia in 100 days, or it will be built free of charge. The countdown to 100 days started on September 30. Now, after just 60 days, the project has been completed.
Another whackjob set to prove the earth is flat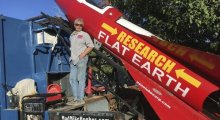 The number of people who haven't heard about the theory that the earth is flat is decreasing every day, since the controversial topic has been in the news quite a bit lately. Around two months ago...
Spain ready to consider giving Catalonia greater fiscal autonomy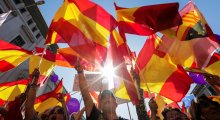 In hopes to soften the crises brought on by the referendum in Catalonia last month that culminated in unilateral declaration of independence (for a moment), Spain is now ready to discuss giving Catalonia greater fiscal autonomy.
End of days coming this weekend, numerologists claim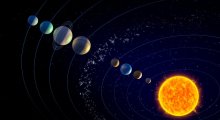 If the news about the upcoming doomsdays would have been true, the world would have ended at least a dozen of times already. But last I checked, we're still here. However, that doesn't mean that the conspiracy theorists couldn't come up with dozens of new dates and the latest "prediction" has been made for this weekend.