Endangered Animals = Important Issue
Several people say torturing and killing endangered species is extremely wrong. Hunting for food is a completely different thing, and people should not be completely against it. Eating meat is a way of survival, that's understandable.
Killing an animal for its fur, so you can have a pretty fuzzy little coat to strut around town in is ridiculous. What is the point in spending $100 to $1000 of dollars for a Tiger Fur anyways? It's a waste of money and it kills innocent animals for no need. Faux fur is just as good, don't like faux fur? Prefer the real stuff? Get over yourself and think about something other then yourself.
However, humans are not the only cause of endangered or threatened species. They are also put on the endangered animal list because of habitat destruction, climate changes, disease, pollination, and pollution.
This issue is so important to justify mine and others times on. Without these animals, we suffer a lot. There would be no more beautiful, exotic animals to go and encounter. Other much more important reasons would include they are a source of approximately 40% medicine, and they are the foundation of a healthy ecosystem.
California is the leading state of the United States with 111 endangered or threatened species to date.
There are not very many risks involved, except for people complaining about "who cares, its just animals" or maybe they will get physical. However, if the cause is as important as it is to me, it will all be worth while. The main thing to remember is "Endangered Species will survive with YOUR help!"
---
more in Breaking News
Trump about Harley-Davidson: If it moves operations overseas, they will be taxed like never before!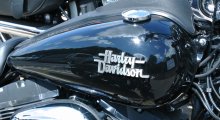 Harley Davidson's CEO Matthew S Levatich announced that the company will be moving part of its operation overseas. Trump's answer is as usually, the one of an eight-year-old bully.
The U.S. and South Korea call off military exercises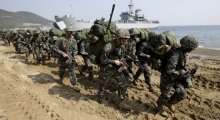 The U.S. and South Korea have indefinitely suspended joint military exercises on the border of North Korea. That's part of the agreement that Trump made in Singapore with the North Korean Leader Kim Jong-un.
Elon Musk to build build high-speed Chicago airport link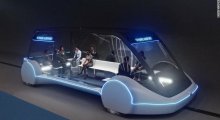 Boring Company, another one of Elon Musk's ventures, is planning to build a high-speed transportation link to the Chicago's airport that will be powered by batteries and gets people to and from the airport three or four times faster (at a speed of up to 150 miles per hour).
Tesla to lay off 3500 workers to eliminate bureaucracy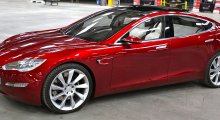 Tesla and Elon Musk have been in the news a lot lately with different stories - from innovation to genius of Musk, from ramblings of Musk to how Tesla can't keep up with their promises. So news about pretty much everything.
When two dictators meet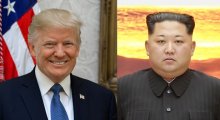 As praised by Fox News, the meeting of two dictators is currently in progress and what do two dictators do when they meet each other? They praise each other with overwhelming compliments.