Endangered Animals = Important Issue
Several people say torturing and killing endangered species is extremely wrong. Hunting for food is a completely different thing, and people should not be completely against it. Eating meat is a way of survival, that's understandable.
Killing an animal for its fur, so you can have a pretty fuzzy little coat to strut around town in is ridiculous. What is the point in spending $100 to $1000 of dollars for a Tiger Fur anyways? It's a waste of money and it kills innocent animals for no need. Faux fur is just as good, don't like faux fur? Prefer the real stuff? Get over yourself and think about something other then yourself.
However, humans are not the only cause of endangered or threatened species. They are also put on the endangered animal list because of habitat destruction, climate changes, disease, pollination, and pollution.
This issue is so important to justify mine and others times on. Without these animals, we suffer a lot. There would be no more beautiful, exotic animals to go and encounter. Other much more important reasons would include they are a source of approximately 40% medicine, and they are the foundation of a healthy ecosystem.
California is the leading state of the United States with 111 endangered or threatened species to date.
There are not very many risks involved, except for people complaining about "who cares, its just animals" or maybe they will get physical. However, if the cause is as important as it is to me, it will all be worth while. The main thing to remember is "Endangered Species will survive with YOUR help!"
---
more in Breaking News
Southwest Airlines Flight 1380 passengers receive $5000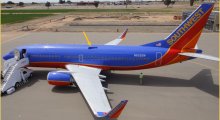 Southwest Airlines Flight 1380 passengers, or at least some of them, have received a check for $5000 after experiencing an engine failure that ended with emergency landing in Philadelphia.
Karen McDougal, Trump's playbunny, free to tell her story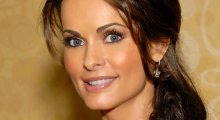 The former Playboy Playmate Karen McDougal who allegedly had an affair with Trump but had a contract which did not allow to speak up about the affair, is now free to tell her story after she reached a settlement with AMI (American Media Inc.).
Nibiru is on it's way to Earth again, doomsayers say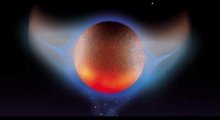 The end of days has been predicted for decades now, with one of the most famous date behind was Dec 21, 2012, when Nibiru, or Planet X, was supposed to hit Earth.
Trump's climate change denying EPA rolls back Obama era car emissions standards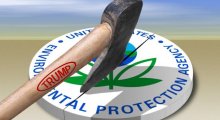 Scott Pruit, the Administrator of Environmental Protection Agency (EPA), announced yesterday that he will be revoking Obama-era car emission standards. Standards set by Obama administration would have required cars and light trucks in the United States to average more than 50 miles per gallon by 2025.
Fake weed, Synthetic cannabinoids, kill two in Illinois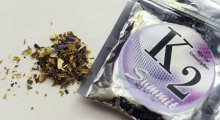 Synthetic cannabinoids have been tied to at least 2 deaths among the 56 cases of severe bleeding in central Illinois. The users of the drug, often also referred to as fake week, K2, or Spice, were hospitalized due to coughing up of blood, bloody nose, blood in urin, and bleeding gums among other symptoms.