Endangered Animals = Important Issue
Several people say torturing and killing endangered species is extremely wrong. Hunting for food is a completely different thing, and people should not be completely against it. Eating meat is a way of survival, that's understandable.
Killing an animal for its fur, so you can have a pretty fuzzy little coat to strut around town in is ridiculous. What is the point in spending $100 to $1000 of dollars for a Tiger Fur anyways? It's a waste of money and it kills innocent animals for no need. Faux fur is just as good, don't like faux fur? Prefer the real stuff? Get over yourself and think about something other then yourself.
However, humans are not the only cause of endangered or threatened species. They are also put on the endangered animal list because of habitat destruction, climate changes, disease, pollination, and pollution.
This issue is so important to justify mine and others times on. Without these animals, we suffer a lot. There would be no more beautiful, exotic animals to go and encounter. Other much more important reasons would include they are a source of approximately 40% medicine, and they are the foundation of a healthy ecosystem.
California is the leading state of the United States with 111 endangered or threatened species to date.
There are not very many risks involved, except for people complaining about "who cares, its just animals" or maybe they will get physical. However, if the cause is as important as it is to me, it will all be worth while. The main thing to remember is "Endangered Species will survive with YOUR help!"
---
more in Breaking News
Chelsea Manning to run for U.S. Senate in Maryland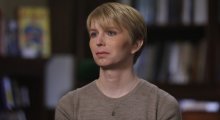 Chelsea Manning has filed her candidacy to run for U.S. Senate in Maryland, challenging Sen. Benjamin L. Cardin in this year's election. She'll be running as a democrat.
Farage suggests a second Brexit referendum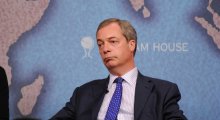 Nigel Farage suggested yesterday that a second EU referendum should be held, should the parliament reject the current Brexit deal negotiated with the EU. His call comes as a surprise to many, considering he has always been pro-Brexit, and actually still is.
Trump grumpy about Obama deal that was actually made by Bush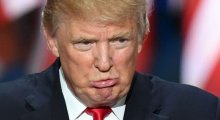 Trump has just just cancelled his trip to London to open the new billion dollar embassy. It would have been his first official trip to UK as a president. He said that Obama Administration had sold the best located embassy for nothing to build a new one which is located in a worse place.
Disgraced Sheriff Joe Arpaio shows his true EQ/IQ once again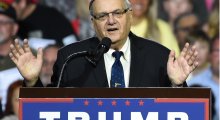 Just as you thought it might be over, another person brings up the topic of Obama's birth certificate. Thank you for that, formerly known as disgraced sheriff Joe Arpaio, now the Senate candidate.
US firm to launch "no find, no fee" search for MH370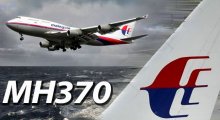 A private tech company Ocean Infinity has just landed a contract with the Malaysian government to search for the flight MH370 that went missing in March 2014. The contract is "no-find, no-fee" which means that if the company is unable to find the plane, they won't get paid.