Endangered Animals = Important Issue
Several people say torturing and killing endangered species is extremely wrong. Hunting for food is a completely different thing, and people should not be completely against it. Eating meat is a way of survival, that's understandable.
Killing an animal for its fur, so you can have a pretty fuzzy little coat to strut around town in is ridiculous. What is the point in spending $100 to $1000 of dollars for a Tiger Fur anyways? It's a waste of money and it kills innocent animals for no need. Faux fur is just as good, don't like faux fur? Prefer the real stuff? Get over yourself and think about something other then yourself.
However, humans are not the only cause of endangered or threatened species. They are also put on the endangered animal list because of habitat destruction, climate changes, disease, pollination, and pollution.
This issue is so important to justify mine and others times on. Without these animals, we suffer a lot. There would be no more beautiful, exotic animals to go and encounter. Other much more important reasons would include they are a source of approximately 40% medicine, and they are the foundation of a healthy ecosystem.
California is the leading state of the United States with 111 endangered or threatened species to date.
There are not very many risks involved, except for people complaining about "who cares, its just animals" or maybe they will get physical. However, if the cause is as important as it is to me, it will all be worth while. The main thing to remember is "Endangered Species will survive with YOUR help!"
---
more in Breaking News
Coca-Cola is looking into weed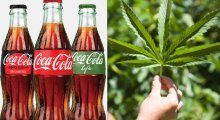 According to a statement from the company, Coca-Cola is considering using the non-psychoactive CBD in some of their beverages.
Woodward vs Trump - is there even a choice?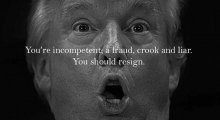 Bob Woodward's book, "Fear: Trump in the White House," that is about the be released September 11, has already started to cause problems for the Trump administration.
California Passes Net Neutrality Bill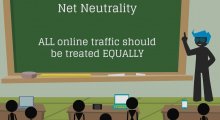 While Net Neutrality laws were repealed on December 14, 2017 in the United States, and took effect on June 11, 2018 (although a U.S. Senate vote to upheld the regulation), California's net neutrality bill has just taken a major victory after the bill, S.B. 822, received a majority of votes in the Senate.
The end of Superdelegates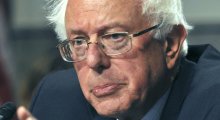 On Saturday a decision was made to significantly reduce the power of superdelegates. The vote at The Democratic National Committee was pushed by Bernie Sanders and DNC Chairman Tom Perez.
A retired Navy admiral asks Trump to revoke his security clearance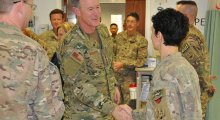 William H. McRaven, a retired Navy admiral, has asked Trump to revoke his security clearance. The admiral who also oversaw the raid back in 2011 that killed Osama bin Laden, asked that in solidarity with former CIA director James Brennan whose security clearance was revoked Wednesday.