Phillippe was 'ready to kill himself' after divorce from Witherspoon
Washington, Nov 14 (ANI): Hollywood actor Ryan Phillippe admits that he was ready to 'kill himself' after his divorce from Reese Witherspoon came through.
The 33- year-old admits that he had suicidal thoughts after his marriage came to an end after seven years.
"After the divorce, I was a physical wreck. I wanted to die, I was ready to kill myself. I was not taking care of myself at all. I would wake up and cry and vomit," usmagazine.com quoted him, as telling Man About Town magazine.
He also revealed that having kids has made him a better actor, for he can cry faster on cue.
"Now, it's f---king easy. When I was younger, I didn't have enough to cry about. But since I've had kids, I feel my work has become better, because my life is fuller and more complicated, and I've experienced so many highs and lows," he said.
Phillippe and Witherspoon share custody of their kids Ava, 8 and Deacon,4.
Phillippe will return to big screen in the March drama Stop Loss — which again teams him with former flame Abbie Cornish. (ANI)
---
more in Breaking News
Survey: Most Americans support legalized abortion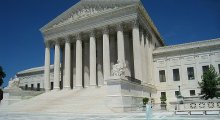 While the issue of abortion still seems to be sort of taboo in the United States of 45, according to Pew Research Center 57% of Americans are supportive of legal abortion.
Chelsea Manning to run for U.S. Senate in Maryland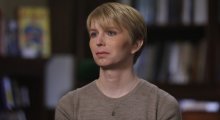 Chelsea Manning has filed her candidacy to run for U.S. Senate in Maryland, challenging Sen. Benjamin L. Cardin in this year's election. She'll be running as a democrat.
Farage suggests a second Brexit referendum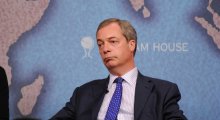 Nigel Farage suggested yesterday that a second EU referendum should be held, should the parliament reject the current Brexit deal negotiated with the EU. His call comes as a surprise to many, considering he has always been pro-Brexit, and actually still is.
Trump grumpy about Obama deal that was actually made by Bush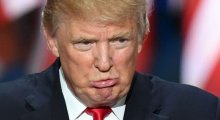 Trump has just just cancelled his trip to London to open the new billion dollar embassy. It would have been his first official trip to UK as a president. He said that Obama Administration had sold the best located embassy for nothing to build a new one which is located in a worse place.
Disgraced Sheriff Joe Arpaio shows his true EQ/IQ once again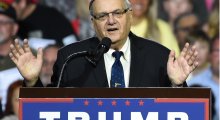 Just as you thought it might be over, another person brings up the topic of Obama's birth certificate. Thank you for that, formerly known as disgraced sheriff Joe Arpaio, now the Senate candidate.