12-year-old girls hooked to abusing weight-loss products to look super-skinny
Melbourne, Nov 13 (ANI): Girls as young as 12 years of age are buying rapid weight-loss products in order to starve themselves to achieve the super-skinny figures of their celebrity idols, claims a dietician.
Clare Collins, an associate professor in nutrition and dietetics at the University of Newcastle, said that it was essential to impose restrictive sale conditions on products such as meal replacement shakes and fasting or detox packages, to keep the young girls from buying and abusing the products.
"These products can be very useful for people who need to lose weight rapidly for medical reasons, and for children who are very obese to begin with, as long as they are used under proper medical supervision," theage.com.au quoted Collins, as saying.
"The problem is that these products are available on pharmacy shelves and young girls can just go in and buy them with no questions asked.
"They are starving themselves for a couple of weeks to fit into a dress for their prom or whatever and then going back to eating burgers and chips," she said.
Collins cautioned that the inapt use of rapid weight-loss programs could cause health related problems among adolescents.
She said that the weight loss products should be banned for those under 16 unless they have a prescription or are under the supervision of a qualified dietician.
Paul Kirkham, the technical director of Aminoactive, admitted there was a problem with young girls abusing products.
"We do know that girls are using these products inappropriately and I think an age ban is something we would agree with," he said. (ANI)
---
more in Breaking News
Chelsea Manning to run for U.S. Senate in Maryland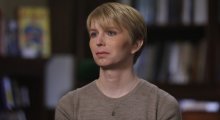 Chelsea Manning has filed her candidacy to run for U.S. Senate in Maryland, challenging Sen. Benjamin L. Cardin in this year's election. She'll be running as a democrat.
Farage suggests a second Brexit referendum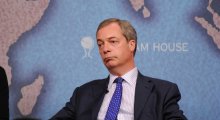 Nigel Farage suggested yesterday that a second EU referendum should be held, should the parliament reject the current Brexit deal negotiated with the EU. His call comes as a surprise to many, considering he has always been pro-Brexit, and actually still is.
Trump grumpy about Obama deal that was actually made by Bush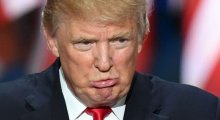 Trump has just just cancelled his trip to London to open the new billion dollar embassy. It would have been his first official trip to UK as a president. He said that Obama Administration had sold the best located embassy for nothing to build a new one which is located in a worse place.
Disgraced Sheriff Joe Arpaio shows his true EQ/IQ once again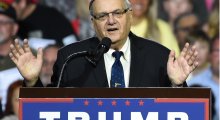 Just as you thought it might be over, another person brings up the topic of Obama's birth certificate. Thank you for that, formerly known as disgraced sheriff Joe Arpaio, now the Senate candidate.
US firm to launch "no find, no fee" search for MH370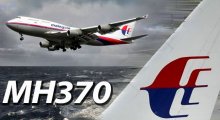 A private tech company Ocean Infinity has just landed a contract with the Malaysian government to search for the flight MH370 that went missing in March 2014. The contract is "no-find, no-fee" which means that if the company is unable to find the plane, they won't get paid.