12-year-old girls hooked to abusing weight-loss products to look super-skinny
Melbourne, Nov 13 (ANI): Girls as young as 12 years of age are buying rapid weight-loss products in order to starve themselves to achieve the super-skinny figures of their celebrity idols, claims a dietician.
Clare Collins, an associate professor in nutrition and dietetics at the University of Newcastle, said that it was essential to impose restrictive sale conditions on products such as meal replacement shakes and fasting or detox packages, to keep the young girls from buying and abusing the products.
"These products can be very useful for people who need to lose weight rapidly for medical reasons, and for children who are very obese to begin with, as long as they are used under proper medical supervision," theage.com.au quoted Collins, as saying.
"The problem is that these products are available on pharmacy shelves and young girls can just go in and buy them with no questions asked.
"They are starving themselves for a couple of weeks to fit into a dress for their prom or whatever and then going back to eating burgers and chips," she said.
Collins cautioned that the inapt use of rapid weight-loss programs could cause health related problems among adolescents.
She said that the weight loss products should be banned for those under 16 unless they have a prescription or are under the supervision of a qualified dietician.
Paul Kirkham, the technical director of Aminoactive, admitted there was a problem with young girls abusing products.
"We do know that girls are using these products inappropriately and I think an age ban is something we would agree with," he said. (ANI)
---
more in Breaking News
Karen McDougal, Trump's playbunny, free to tell her story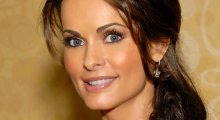 The former Playboy Playmate Karen McDougal who allegedly had an affair with Trump but had a contract which did not allow to speak up about the affair, is now free to tell her story after she reached a settlement with AMI (American Media Inc.).
Nibiru is on it's way to Earth again, doomsayers say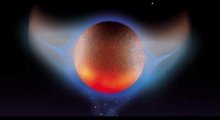 The end of days has been predicted for decades now, with one of the most famous date behind was Dec 21, 2012, when Nibiru, or Planet X, was supposed to hit Earth.
Trump's climate change denying EPA rolls back Obama era car emissions standards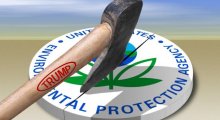 Scott Pruit, the Administrator of Environmental Protection Agency (EPA), announced yesterday that he will be revoking Obama-era car emission standards. Standards set by Obama administration would have required cars and light trucks in the United States to average more than 50 miles per gallon by 2025.
Fake weed, Synthetic cannabinoids, kill two in Illinois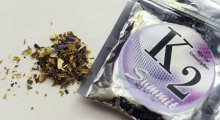 Synthetic cannabinoids have been tied to at least 2 deaths among the 56 cases of severe bleeding in central Illinois. The users of the drug, often also referred to as fake week, K2, or Spice, were hospitalized due to coughing up of blood, bloody nose, blood in urin, and bleeding gums among other symptoms.
School district in Pennsylvania arms students with rocks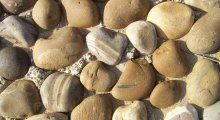 CNN reports that the Blue Mountain School District in Schuylkill County has placed buckets of river stones in all class rooms to help students protect themselves against school shooters.