12-year-old girls hooked to abusing weight-loss products to look super-skinny
Melbourne, Nov 13 (ANI): Girls as young as 12 years of age are buying rapid weight-loss products in order to starve themselves to achieve the super-skinny figures of their celebrity idols, claims a dietician.
Clare Collins, an associate professor in nutrition and dietetics at the University of Newcastle, said that it was essential to impose restrictive sale conditions on products such as meal replacement shakes and fasting or detox packages, to keep the young girls from buying and abusing the products.
"These products can be very useful for people who need to lose weight rapidly for medical reasons, and for children who are very obese to begin with, as long as they are used under proper medical supervision," theage.com.au quoted Collins, as saying.
"The problem is that these products are available on pharmacy shelves and young girls can just go in and buy them with no questions asked.
"They are starving themselves for a couple of weeks to fit into a dress for their prom or whatever and then going back to eating burgers and chips," she said.
Collins cautioned that the inapt use of rapid weight-loss programs could cause health related problems among adolescents.
She said that the weight loss products should be banned for those under 16 unless they have a prescription or are under the supervision of a qualified dietician.
Paul Kirkham, the technical director of Aminoactive, admitted there was a problem with young girls abusing products.
"We do know that girls are using these products inappropriately and I think an age ban is something we would agree with," he said. (ANI)
---
more in Breaking News
Coca-Cola is looking into weed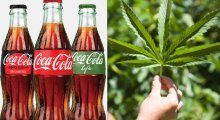 According to a statement from the company, Coca-Cola is considering using the non-psychoactive CBD in some of their beverages.
Woodward vs Trump - is there even a choice?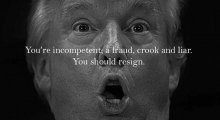 Bob Woodward's book, "Fear: Trump in the White House," that is about the be released September 11, has already started to cause problems for the Trump administration.
California Passes Net Neutrality Bill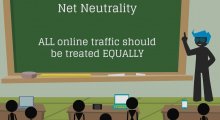 While Net Neutrality laws were repealed on December 14, 2017 in the United States, and took effect on June 11, 2018 (although a U.S. Senate vote to upheld the regulation), California's net neutrality bill has just taken a major victory after the bill, S.B. 822, received a majority of votes in the Senate.
The end of Superdelegates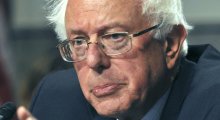 On Saturday a decision was made to significantly reduce the power of superdelegates. The vote at The Democratic National Committee was pushed by Bernie Sanders and DNC Chairman Tom Perez.
A retired Navy admiral asks Trump to revoke his security clearance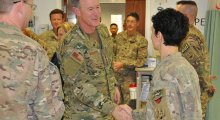 William H. McRaven, a retired Navy admiral, has asked Trump to revoke his security clearance. The admiral who also oversaw the raid back in 2011 that killed Osama bin Laden, asked that in solidarity with former CIA director James Brennan whose security clearance was revoked Wednesday.