12-year-old girls hooked to abusing weight-loss products to look super-skinny
Melbourne, Nov 13 (ANI): Girls as young as 12 years of age are buying rapid weight-loss products in order to starve themselves to achieve the super-skinny figures of their celebrity idols, claims a dietician.
Clare Collins, an associate professor in nutrition and dietetics at the University of Newcastle, said that it was essential to impose restrictive sale conditions on products such as meal replacement shakes and fasting or detox packages, to keep the young girls from buying and abusing the products.
"These products can be very useful for people who need to lose weight rapidly for medical reasons, and for children who are very obese to begin with, as long as they are used under proper medical supervision," theage.com.au quoted Collins, as saying.
"The problem is that these products are available on pharmacy shelves and young girls can just go in and buy them with no questions asked.
"They are starving themselves for a couple of weeks to fit into a dress for their prom or whatever and then going back to eating burgers and chips," she said.
Collins cautioned that the inapt use of rapid weight-loss programs could cause health related problems among adolescents.
She said that the weight loss products should be banned for those under 16 unless they have a prescription or are under the supervision of a qualified dietician.
Paul Kirkham, the technical director of Aminoactive, admitted there was a problem with young girls abusing products.
"We do know that girls are using these products inappropriately and I think an age ban is something we would agree with," he said. (ANI)
---
more in Breaking News
Trump about Harley-Davidson: If it moves operations overseas, they will be taxed like never before!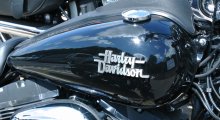 Harley Davidson's CEO Matthew S Levatich announced that the company will be moving part of its operation overseas. Trump's answer is as usually, the one of an eight-year-old bully.
The U.S. and South Korea call off military exercises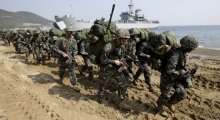 The U.S. and South Korea have indefinitely suspended joint military exercises on the border of North Korea. That's part of the agreement that Trump made in Singapore with the North Korean Leader Kim Jong-un.
Elon Musk to build build high-speed Chicago airport link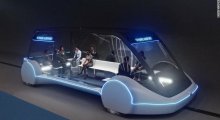 Boring Company, another one of Elon Musk's ventures, is planning to build a high-speed transportation link to the Chicago's airport that will be powered by batteries and gets people to and from the airport three or four times faster (at a speed of up to 150 miles per hour).
Tesla to lay off 3500 workers to eliminate bureaucracy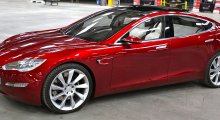 Tesla and Elon Musk have been in the news a lot lately with different stories - from innovation to genius of Musk, from ramblings of Musk to how Tesla can't keep up with their promises. So news about pretty much everything.
When two dictators meet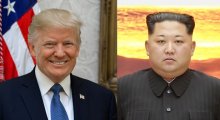 As praised by Fox News, the meeting of two dictators is currently in progress and what do two dictators do when they meet each other? They praise each other with overwhelming compliments.