Pierce Brosnan to reprise role in Thomas Crown sequel
Actor Pierce Brosnan is set to reprise his role in the upcoming sequel to the Thomas Crown Affair.
Tentatively titled "The Thomas Crown Affair 2," the MGM project will be directed by Dutch director Paul Verhoeven.
The film is based on the 1964 movie "Topkapi" and the novel "The Light of Day" by Eric Ambler.
Brosnan will return as Thomas Crown, the world's most debonair thief and corporate raider, but Renee Russo will not feature as his love interest, reports Variety.
Instead, the follow-up to the 1999 film, which was a remake of a 1968 Steve McQueen-Faye Dunaway starrer, will feature a character named Nadia Badri as the new female lead. No one has been cast for the role as yet.
Set in Europe and the Middle East, the story follows Crown, a self-made billionaire, as he becomes entangled in a centuries-old feud and must decide how much he's willing to risk for love.
Brosnan is producing alongside Beau St. Clair and Dino Conte.
The film is set to begin shooting in January.
---
more in Breaking News
Karen McDougal, Trump's playbunny, free to tell her story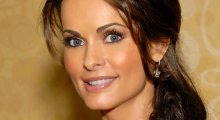 The former Playboy Playmate Karen McDougal who allegedly had an affair with Trump but had a contract which did not allow to speak up about the affair, is now free to tell her story after she reached a settlement with AMI (American Media Inc.).
Nibiru is on it's way to Earth again, doomsayers say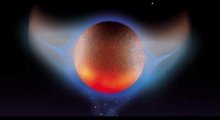 The end of days has been predicted for decades now, with one of the most famous date behind was Dec 21, 2012, when Nibiru, or Planet X, was supposed to hit Earth.
Trump's climate change denying EPA rolls back Obama era car emissions standards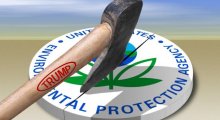 Scott Pruit, the Administrator of Environmental Protection Agency (EPA), announced yesterday that he will be revoking Obama-era car emission standards. Standards set by Obama administration would have required cars and light trucks in the United States to average more than 50 miles per gallon by 2025.
Fake weed, Synthetic cannabinoids, kill two in Illinois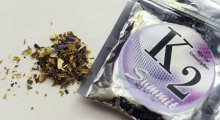 Synthetic cannabinoids have been tied to at least 2 deaths among the 56 cases of severe bleeding in central Illinois. The users of the drug, often also referred to as fake week, K2, or Spice, were hospitalized due to coughing up of blood, bloody nose, blood in urin, and bleeding gums among other symptoms.
School district in Pennsylvania arms students with rocks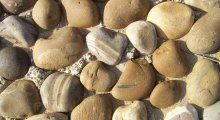 CNN reports that the Blue Mountain School District in Schuylkill County has placed buckets of river stones in all class rooms to help students protect themselves against school shooters.