Pierce Brosnan to reprise role in Thomas Crown sequel
Actor Pierce Brosnan is set to reprise his role in the upcoming sequel to the Thomas Crown Affair.
Tentatively titled "The Thomas Crown Affair 2," the MGM project will be directed by Dutch director Paul Verhoeven.
The film is based on the 1964 movie "Topkapi" and the novel "The Light of Day" by Eric Ambler.
Brosnan will return as Thomas Crown, the world's most debonair thief and corporate raider, but Renee Russo will not feature as his love interest, reports Variety.
Instead, the follow-up to the 1999 film, which was a remake of a 1968 Steve McQueen-Faye Dunaway starrer, will feature a character named Nadia Badri as the new female lead. No one has been cast for the role as yet.
Set in Europe and the Middle East, the story follows Crown, a self-made billionaire, as he becomes entangled in a centuries-old feud and must decide how much he's willing to risk for love.
Brosnan is producing alongside Beau St. Clair and Dino Conte.
The film is set to begin shooting in January.
---
more in Breaking News
Coca-Cola is looking into weed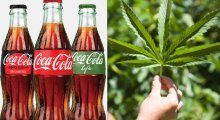 According to a statement from the company, Coca-Cola is considering using the non-psychoactive CBD in some of their beverages.
Woodward vs Trump - is there even a choice?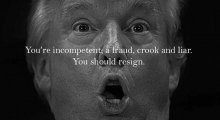 Bob Woodward's book, "Fear: Trump in the White House," that is about the be released September 11, has already started to cause problems for the Trump administration.
California Passes Net Neutrality Bill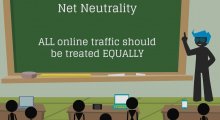 While Net Neutrality laws were repealed on December 14, 2017 in the United States, and took effect on June 11, 2018 (although a U.S. Senate vote to upheld the regulation), California's net neutrality bill has just taken a major victory after the bill, S.B. 822, received a majority of votes in the Senate.
The end of Superdelegates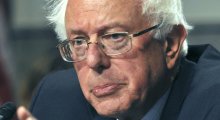 On Saturday a decision was made to significantly reduce the power of superdelegates. The vote at The Democratic National Committee was pushed by Bernie Sanders and DNC Chairman Tom Perez.
A retired Navy admiral asks Trump to revoke his security clearance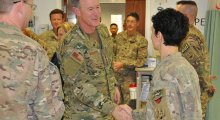 William H. McRaven, a retired Navy admiral, has asked Trump to revoke his security clearance. The admiral who also oversaw the raid back in 2011 that killed Osama bin Laden, asked that in solidarity with former CIA director James Brennan whose security clearance was revoked Wednesday.