Pierce Brosnan to reprise role in Thomas Crown sequel
Actor Pierce Brosnan is set to reprise his role in the upcoming sequel to the Thomas Crown Affair.
Tentatively titled "The Thomas Crown Affair 2," the MGM project will be directed by Dutch director Paul Verhoeven.
The film is based on the 1964 movie "Topkapi" and the novel "The Light of Day" by Eric Ambler.
Brosnan will return as Thomas Crown, the world's most debonair thief and corporate raider, but Renee Russo will not feature as his love interest, reports Variety.
Instead, the follow-up to the 1999 film, which was a remake of a 1968 Steve McQueen-Faye Dunaway starrer, will feature a character named Nadia Badri as the new female lead. No one has been cast for the role as yet.
Set in Europe and the Middle East, the story follows Crown, a self-made billionaire, as he becomes entangled in a centuries-old feud and must decide how much he's willing to risk for love.
Brosnan is producing alongside Beau St. Clair and Dino Conte.
The film is set to begin shooting in January.
---
more in Breaking News
Chelsea Manning to run for U.S. Senate in Maryland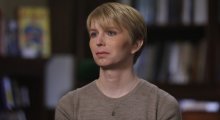 Chelsea Manning has filed her candidacy to run for U.S. Senate in Maryland, challenging Sen. Benjamin L. Cardin in this year's election. She'll be running as a democrat.
Farage suggests a second Brexit referendum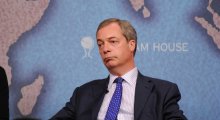 Nigel Farage suggested yesterday that a second EU referendum should be held, should the parliament reject the current Brexit deal negotiated with the EU. His call comes as a surprise to many, considering he has always been pro-Brexit, and actually still is.
Trump grumpy about Obama deal that was actually made by Bush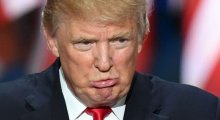 Trump has just just cancelled his trip to London to open the new billion dollar embassy. It would have been his first official trip to UK as a president. He said that Obama Administration had sold the best located embassy for nothing to build a new one which is located in a worse place.
Disgraced Sheriff Joe Arpaio shows his true EQ/IQ once again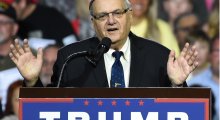 Just as you thought it might be over, another person brings up the topic of Obama's birth certificate. Thank you for that, formerly known as disgraced sheriff Joe Arpaio, now the Senate candidate.
US firm to launch "no find, no fee" search for MH370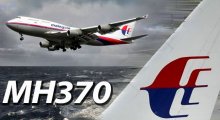 A private tech company Ocean Infinity has just landed a contract with the Malaysian government to search for the flight MH370 that went missing in March 2014. The contract is "no-find, no-fee" which means that if the company is unable to find the plane, they won't get paid.