Planned Saudi Attacks Averted
This article belongs to column.
Planned Al-Queda attacks on Saudi refinery facilities and air bases have been averted following the arrest of a number of Al-Qaeda operatives.
The planned attacks were discovered after intelligence found that Al-Qaeda was planning to attack incoming military and civilian aircraft at various Saudi air bases as well as to attack the bases themselves.
The plans to attack Saudi oil facilities were discovered when the air bases plans unravelled. Weapons were found at various locations around the target sites including RPG, anti-aircraft weaponry as well as other bits and pieces.
Had the attacks on refinery facilities been successful, the price of oil around the world would have almost doubled with a matter of days as Saudi refineries provide a substantial output for both Asian and European markets. Any attacks on Saudi air bases could have had implications in terms of Saudi defence capabilities.
The plans prove that a substantial and growing anti-Saudi Government movement exists within Saudi Arabia and that Saudi intelligence capability has severe limitations in relation to detecting any potential threats.

---
more in Breaking News
Trump about Harley-Davidson: If it moves operations overseas, they will be taxed like never before!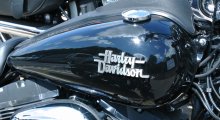 Harley Davidson's CEO Matthew S Levatich announced that the company will be moving part of its operation overseas. Trump's answer is as usually, the one of an eight-year-old bully.
The U.S. and South Korea call off military exercises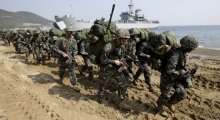 The U.S. and South Korea have indefinitely suspended joint military exercises on the border of North Korea. That's part of the agreement that Trump made in Singapore with the North Korean Leader Kim Jong-un.
Elon Musk to build build high-speed Chicago airport link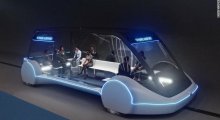 Boring Company, another one of Elon Musk's ventures, is planning to build a high-speed transportation link to the Chicago's airport that will be powered by batteries and gets people to and from the airport three or four times faster (at a speed of up to 150 miles per hour).
Tesla to lay off 3500 workers to eliminate bureaucracy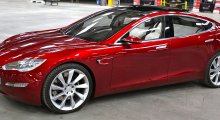 Tesla and Elon Musk have been in the news a lot lately with different stories - from innovation to genius of Musk, from ramblings of Musk to how Tesla can't keep up with their promises. So news about pretty much everything.
When two dictators meet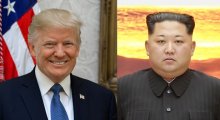 As praised by Fox News, the meeting of two dictators is currently in progress and what do two dictators do when they meet each other? They praise each other with overwhelming compliments.