Planned Saudi Attacks Averted
This article belongs to column.
Planned Al-Queda attacks on Saudi refinery facilities and air bases have been averted following the arrest of a number of Al-Qaeda operatives.
The planned attacks were discovered after intelligence found that Al-Qaeda was planning to attack incoming military and civilian aircraft at various Saudi air bases as well as to attack the bases themselves.
The plans to attack Saudi oil facilities were discovered when the air bases plans unravelled. Weapons were found at various locations around the target sites including RPG, anti-aircraft weaponry as well as other bits and pieces.
Had the attacks on refinery facilities been successful, the price of oil around the world would have almost doubled with a matter of days as Saudi refineries provide a substantial output for both Asian and European markets. Any attacks on Saudi air bases could have had implications in terms of Saudi defence capabilities.
The plans prove that a substantial and growing anti-Saudi Government movement exists within Saudi Arabia and that Saudi intelligence capability has severe limitations in relation to detecting any potential threats.

---
more in Breaking News
Chelsea Manning to run for U.S. Senate in Maryland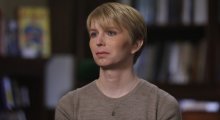 Chelsea Manning has filed her candidacy to run for U.S. Senate in Maryland, challenging Sen. Benjamin L. Cardin in this year's election. She'll be running as a democrat.
Farage suggests a second Brexit referendum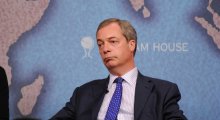 Nigel Farage suggested yesterday that a second EU referendum should be held, should the parliament reject the current Brexit deal negotiated with the EU. His call comes as a surprise to many, considering he has always been pro-Brexit, and actually still is.
Trump grumpy about Obama deal that was actually made by Bush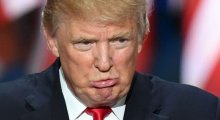 Trump has just just cancelled his trip to London to open the new billion dollar embassy. It would have been his first official trip to UK as a president. He said that Obama Administration had sold the best located embassy for nothing to build a new one which is located in a worse place.
Disgraced Sheriff Joe Arpaio shows his true EQ/IQ once again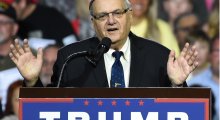 Just as you thought it might be over, another person brings up the topic of Obama's birth certificate. Thank you for that, formerly known as disgraced sheriff Joe Arpaio, now the Senate candidate.
US firm to launch "no find, no fee" search for MH370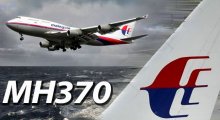 A private tech company Ocean Infinity has just landed a contract with the Malaysian government to search for the flight MH370 that went missing in March 2014. The contract is "no-find, no-fee" which means that if the company is unable to find the plane, they won't get paid.