Hicks Tortured At Guantanamo
This article belongs to column.
David Hicks was repeatedly tortured and mistreated during his illegal five-year detention at Guantanamo Bay in Cuba according to secret CIA and Pentagon documents, statements by US military personnel, interview transcripts held by the UK in relation to a passport application and other Pentagon evidence, including statements from former detainees as well as US military guards.
Evidence has also come to light that the illegal treatment of other detainees at Guantanamo continues on a regular basis.
Secret CIA documents also show that CIA and military mistreatment of detainees commences well prior to detainees arriving at Guantanamo in places such as Egypt, Romania, Iraq and even Thailand and that mistreatment often lasts for years in contravention of International Law as well as US civilian and military laws.
Documents seized from CIA agents show that the orders to contravene international laws and conventions as well as US laws came from the White House and were mostly signed by former Secretary of Defence, Donald Rumsfeld.
Former CIA Director, now Secretary of Defence, Robert Gates, also signed documents, the most recent instruction was by Gates on 11 April 2007 in relation to Iranian agents that were captured in Iraq.
According to evidence seized, both President Bush and Vice-President Cheney have known about and have endorsed past illegal activities and continue to do so.
The evidence proves, beyond reasonable doubt, that the US is engaged in activities that can be described as 'terrorism-related' and that the CIA can, beyond reasonable doubt, be described legitimately as a terrorist organisation.
---
more in Breaking News
Trump about Harley-Davidson: If it moves operations overseas, they will be taxed like never before!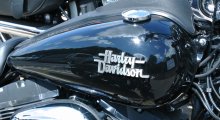 Harley Davidson's CEO Matthew S Levatich announced that the company will be moving part of its operation overseas. Trump's answer is as usually, the one of an eight-year-old bully.
The U.S. and South Korea call off military exercises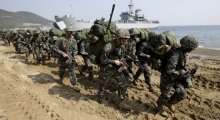 The U.S. and South Korea have indefinitely suspended joint military exercises on the border of North Korea. That's part of the agreement that Trump made in Singapore with the North Korean Leader Kim Jong-un.
Elon Musk to build build high-speed Chicago airport link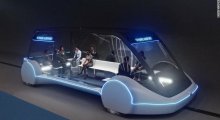 Boring Company, another one of Elon Musk's ventures, is planning to build a high-speed transportation link to the Chicago's airport that will be powered by batteries and gets people to and from the airport three or four times faster (at a speed of up to 150 miles per hour).
Tesla to lay off 3500 workers to eliminate bureaucracy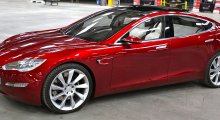 Tesla and Elon Musk have been in the news a lot lately with different stories - from innovation to genius of Musk, from ramblings of Musk to how Tesla can't keep up with their promises. So news about pretty much everything.
When two dictators meet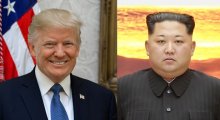 As praised by Fox News, the meeting of two dictators is currently in progress and what do two dictators do when they meet each other? They praise each other with overwhelming compliments.