Hicks Tortured At Guantanamo
This article belongs to column.
David Hicks was repeatedly tortured and mistreated during his illegal five-year detention at Guantanamo Bay in Cuba according to secret CIA and Pentagon documents, statements by US military personnel, interview transcripts held by the UK in relation to a passport application and other Pentagon evidence, including statements from former detainees as well as US military guards.
Evidence has also come to light that the illegal treatment of other detainees at Guantanamo continues on a regular basis.
Secret CIA documents also show that CIA and military mistreatment of detainees commences well prior to detainees arriving at Guantanamo in places such as Egypt, Romania, Iraq and even Thailand and that mistreatment often lasts for years in contravention of International Law as well as US civilian and military laws.
Documents seized from CIA agents show that the orders to contravene international laws and conventions as well as US laws came from the White House and were mostly signed by former Secretary of Defence, Donald Rumsfeld.
Former CIA Director, now Secretary of Defence, Robert Gates, also signed documents, the most recent instruction was by Gates on 11 April 2007 in relation to Iranian agents that were captured in Iraq.
According to evidence seized, both President Bush and Vice-President Cheney have known about and have endorsed past illegal activities and continue to do so.
The evidence proves, beyond reasonable doubt, that the US is engaged in activities that can be described as 'terrorism-related' and that the CIA can, beyond reasonable doubt, be described legitimately as a terrorist organisation.
---
more in Breaking News
Chelsea Manning to run for U.S. Senate in Maryland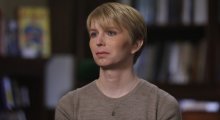 Chelsea Manning has filed her candidacy to run for U.S. Senate in Maryland, challenging Sen. Benjamin L. Cardin in this year's election. She'll be running as a democrat.
Farage suggests a second Brexit referendum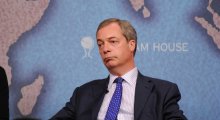 Nigel Farage suggested yesterday that a second EU referendum should be held, should the parliament reject the current Brexit deal negotiated with the EU. His call comes as a surprise to many, considering he has always been pro-Brexit, and actually still is.
Trump grumpy about Obama deal that was actually made by Bush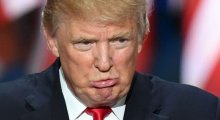 Trump has just just cancelled his trip to London to open the new billion dollar embassy. It would have been his first official trip to UK as a president. He said that Obama Administration had sold the best located embassy for nothing to build a new one which is located in a worse place.
Disgraced Sheriff Joe Arpaio shows his true EQ/IQ once again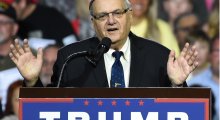 Just as you thought it might be over, another person brings up the topic of Obama's birth certificate. Thank you for that, formerly known as disgraced sheriff Joe Arpaio, now the Senate candidate.
US firm to launch "no find, no fee" search for MH370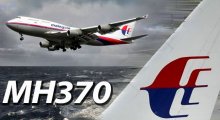 A private tech company Ocean Infinity has just landed a contract with the Malaysian government to search for the flight MH370 that went missing in March 2014. The contract is "no-find, no-fee" which means that if the company is unable to find the plane, they won't get paid.