Hicks Tortured At Guantanamo
This article belongs to column.
David Hicks was repeatedly tortured and mistreated during his illegal five-year detention at Guantanamo Bay in Cuba according to secret CIA and Pentagon documents, statements by US military personnel, interview transcripts held by the UK in relation to a passport application and other Pentagon evidence, including statements from former detainees as well as US military guards.
Evidence has also come to light that the illegal treatment of other detainees at Guantanamo continues on a regular basis.
Secret CIA documents also show that CIA and military mistreatment of detainees commences well prior to detainees arriving at Guantanamo in places such as Egypt, Romania, Iraq and even Thailand and that mistreatment often lasts for years in contravention of International Law as well as US civilian and military laws.
Documents seized from CIA agents show that the orders to contravene international laws and conventions as well as US laws came from the White House and were mostly signed by former Secretary of Defence, Donald Rumsfeld.
Former CIA Director, now Secretary of Defence, Robert Gates, also signed documents, the most recent instruction was by Gates on 11 April 2007 in relation to Iranian agents that were captured in Iraq.
According to evidence seized, both President Bush and Vice-President Cheney have known about and have endorsed past illegal activities and continue to do so.
The evidence proves, beyond reasonable doubt, that the US is engaged in activities that can be described as 'terrorism-related' and that the CIA can, beyond reasonable doubt, be described legitimately as a terrorist organisation.
---
more in Breaking News
Britain marches for second referendum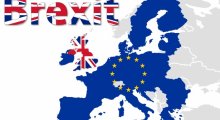 Up to 700 000 protesters marched to London's Parliament Square on Saturday, demanding a new referendum on Brexit and/or to have a say on the final Brexit deal with the EU. While the police was not able to estimate the size of the crowd, it's likely it was up to 700 000.
Another day, another stupid announcement from Trump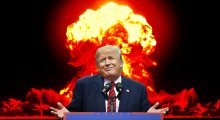 The wannabe president-businessman Trump announced yesterday that he is now pulling out of nuclear arms treaty.
Coca-Cola is looking into weed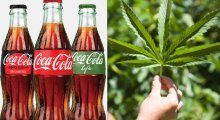 According to a statement from the company, Coca-Cola is considering using the non-psychoactive CBD in some of their beverages.
Woodward vs Trump - is there even a choice?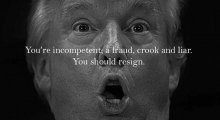 Bob Woodward's book, "Fear: Trump in the White House," that is about the be released September 11, has already started to cause problems for the Trump administration.
California Passes Net Neutrality Bill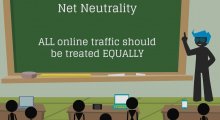 While Net Neutrality laws were repealed on December 14, 2017 in the United States, and took effect on June 11, 2018 (although a U.S. Senate vote to upheld the regulation), California's net neutrality bill has just taken a major victory after the bill, S.B. 822, received a majority of votes in the Senate.